Aerial Photography Baltimore – Find a Drone Photographer Near You

Aerial photography Baltimore companies are on the rise. They breathe fresh, new ideas into businesses who need to make a change, be it through marketing or general advertising. They've made it extremely easy for certain industries, such as real estate and construction, to complete their current projects and even excel in future ones.
Want to Learn Drone Aerial Photography?
At Dronethusiast we partner with one of the best Drone Aerial Photography training companies – Drone Launch. If you want to learn how to do quality aerial photography we suggest you sign up for their extremely high quality course and get to work training! You'll also get $50 off the course because you're a Dronethusiat reader!
Real Estate Aerial Photography Baltimore, Maryland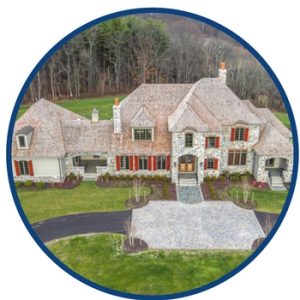 Aerial photography Baltimore companies are all the rage for a very good reason, especially with real estate agents and real estate companies. These types of companies give real estate agents more options where footage is concerned.
For example, they can get full panoramic footage of properties done that can be sent to potential buyers as a teaser until they can physically come out to the property. This can also help those who are on the fence get another look into what they're about to buy.
Aerial Construction Photography Baltimore, Maryland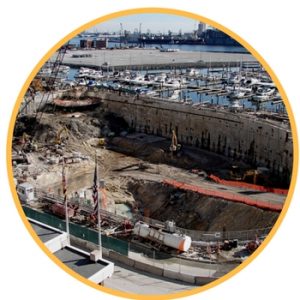 RC aerial photography Baltimore companies are on the ride within construction companies, as well. They are the perfect people to get some of the toughest jobs done, all actual construction work aside.
For example, these companies can be used to get progress reports done within minutes, whereas using manpower to do it would take hours. The drone simply flies around a little bit, snaps some photos and records some video, and the whole progress report is finished!
Aerial Photography Companies in Baltimore, Maryland
There are a number of reputable aerial photography Baltimore businesses just waiting for more clients. These businesses aim to please and offer their clients a number of services.
SkyeCam Studios
Address: 11 N Howard St, Baltimore, MD 21201
Website:https://skyecamstudios.com/
Phone: 443-470-9001
SkyeCam Studios offers full studio work for real estate agents, real estate companies, construction companies, and many other industries. They've been in business since 2013, have a second office in Hawaii, and even have expanded to both Pennsylvania and Colorado.
They specialize in low-cost aerial photography and videography for weddings, surfing competitions, rescue, special events, agriculture, real estate, and construction companies. They offer complimentary color corrections, full stabilization, and stitching as a free part of all their offered packages.
Global Air Media
Address: 1400 Greenmount Ave, Baltimore, MD 21202
Website:http://globalairmedia.com/
Phone: 443-648-3551
Global Air Media is an interesting aerial photography Baltimore company because of the various kinds of work they do. For one, they are currently mapping the Rohingya refugee crisis going on in Bangladesh.
Otherwise, they offer a number of helpful services that any business owner can take advantage of. They offer their aerial photography Baltimore drones for difficult and/or dangerous inspection work, logistics and planning, land surveying, and even asset performance gathering for data purposes.
Finding Aerial Video Companies in Baltimore, Maryland
Finding aerial video Baltimore companies is easier than ever. There are many more aerial photography Baltimore companies within the city than just what we have listed here.
In reality, there are tens of companies competing for business, but we figured we'd bring you only the best of the best based on positive reviews.
These companies are easily accessible by their address, phone, email, you name it.