Aerial Photography Miami – Find A Drone Photographer Near You

Aerial photography Miami Florida companies are popping up all over the city and businesses are taking advantage of their creative talents. Aerial photography using drones puts everything into perspective – with beautiful backdrops, the eye in the sky always captures the best shots, so it's no secret that businesses and companies are all jumping on the bandwagon to make their commercials, help their businesses run smoother, and help with odd jobs that would take more manpower than they often have available on staff. Real estate agencies and agents, as well as construction companies, are prime examples of industries taking advantage of the benefits.
Want to Learn Drone Aerial Photography?
At Dronethusiast we partner with one of the best Drone Aerial Photography training companies – Drone Launch. If you want to learn how to do quality aerial photography we suggest you sign up for their extremely high quality course and get to work training! You'll also get $50 off the course because you're a Dronethusiat reader!
Real Estate Aerial Photography Miami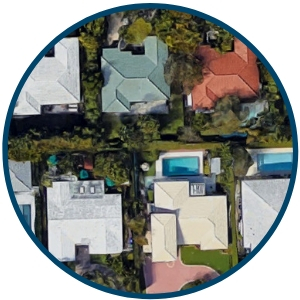 Aerial drone photography in Miami is giving real estate agencies and real estate agents the edge that they need to sell more properties than ever before. For starters, agents and agencies can get their ad campaigns and photos for property listings completed in a fraction of the time. A drone is able to go places where humans can't, unless you're planning on renting a costly helicopter to get a clear, quality shot of the entire property in the air, which a drone can do effortlessly.
What's more, real estate agencies and agents who are required to do a full property inspection before they can get it ready for potential buyers don't have to worry about climbing a ladder to check on the gutters. Using an aerial photography company in Miami eliminates the need for any manpower needed for the actual inspection.
Thanks to these companies, it's now easier than ever to inspect, process, and list properties than ever before for a real estate agency or agent.
Aerial Construction Photography Miami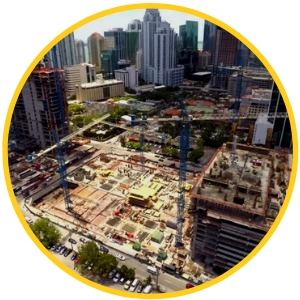 Construction companies are now latching onto aerial photography Miami companies faster than you would believe for the purpose of saving money on manpower, time, and overall project costs. For example, a lot of construction companies are now using aerial photography companies to document their progress. Offsite managers are now able to know how everything is going without having to show up, money is being saved, and important evidence for inspections are now able to be visually documented.
More importantly, workers are now safer than ever. Instead of having to put themselves into potentially dangerous situations and in harm's way, the aerial photography company takes it upon themselves to get all of the footage needed themselves.
Construction companies can also make use of aerial photography companies due to the fact that they are perfect for building a portfolio. Using a drone aerial photography company allows you to bring a fresh, new perspective to any portfolio imaginable.
Aerial Photography Companies in Miami, Florida
Because there are quite a few aerial photography companies in Miami, Florida out there, it's important to know which ones are your best options.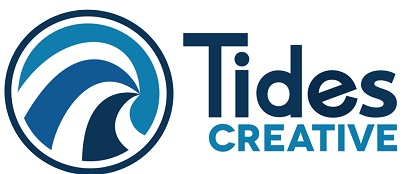 Tides Creative
Phone: (904) 563-0741
Website: ridethetides.com
Contact: ridethetides.com/#contact
Tides Creative is a marketing and media Jacksonville agency who offers aerial photography and videography.
Tides mainly offers real estate drone photography and videography. They have FAA Certified and insured drone pilots
with same day media delivery available.
Miami Aerials LLC
Address: 7265 NE 4th Ave #102
Miami, Florida 33138
Phone: 786-351-6111
Website: www.miamiaerial.com
Miami Aerial LLC was initially established back in 2012 for the purpose of fulfilling low-level aerial photography and videography service needs for a number of different industries. They currently have 5 UAS that range from small quads, Go-Pro-carrying drones, to large UAS systems that carry Sony's, Panasonic's, and more.
The Drone Genius
Address: 1100 S Miami Ave
Miami, Florida 33130
Phone: 786-292-8220
Email: info@thedronegenius.com
The Drone Genius specializes in real estate aerial video, but they also have clients in construction, government, events, TV, hospitality, advertising, retail, and many more. They've worked with West Elm, Chrysler, Fiat, Fox Sports, and even The American Music Awards in the past. At this time of writing, they currently have a DJI Inspire 2 that uses X5s and a DJI Phantom 4 Pro.