Aerial Photography Prices

If you are a contractor, business owner, or moviemaker of any type, you will begin to wonder about the ranges of aerial photography prices.
Outsourcing this kind of work to someone else is going to be of benefit for you: you as a business owner, you will get to spend time doing what you do best and can let the professionals handle getting you top-notch imagery and video.
Having a better idea about what type of rates aerial photographers charge can also help with more than the daily operations of any entity: when tax time comes around, owners and operators will be able to have a tally of their marketing costs.
Want to Learn Drone Aerial Photography?
At Dronethusiast we partner with one of the best Drone Aerial Photography training companies – Drone Launch. If you want to learn how to do quality aerial photography we suggest you sign up for their extremely high quality course and get to work training! You'll also get $50 off the course because you're a Dronethusiat reader!
What is an Aerial Photography Company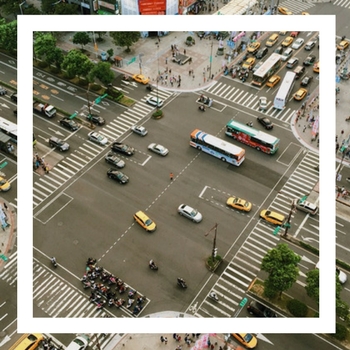 An aerial photography company is one who uses photographs they take of the ground from an elevated perspective. Aircraft, helicopters, unmanned aerial vehicles, and even stand-alone telescopes are all some of the ways that the owners and proprietors get footage.
Aerial photography pricing depends on how advanced a fleet the company has, what city you want services in, and how many years of experience the entity can claim under their belt.
Even though they were just barely sprouting up as little as 5 years ago, now the aerial photography companies that put drones to use are everywhere.
Some of them are top-notch visionaries who have won awards in the sphere of major movie making, and others are hobbyists that turned their dream into a full-fledged business.
Aerial photography drone prices are always going to be the first element that you wonder about when hiring one: it is essential to know just how much you will be set back by your venture for new pictures.
What services they provide – different types of aerial photography and their rates
Aerial photography cost varies depending on which service you are looking to hire. Some real estate photographers have been known to have a little more relaxed view on a project, and may not charge as much as one who is an expert on construction and inspection videos.
When you begin to deal with coastal areas and luxury properties in California and Florida, Real estate photographers may be really upping their rates, as they know that the commissions the agents are receiving are substantial.
Here are some of the different types of aerial photography services that exist out there, and an average of what they charge for drone aerial photography prices.
Real Estate Aerial Photography Pricing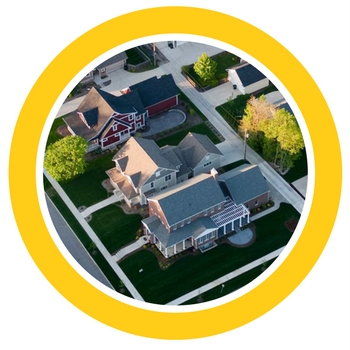 During a real estate photography session by drone, you will more than likely want a FAA certified professional, and a drone photo shoot is usually done at 50-250 feet. One of the most important things to ask is if you are getting post-production services along with your video: some companies will just give you a file with no edits, which may not have the right continuity to work for your client.
Once you get into a package that is going to offer a video that is edited to your taste, you will be looking at an average of 4-500 dollars for a package. Some of the most reputable outfits in New England are charging right at $450, and out in California where there are luxury listings you see this rise up to around $600.
When you opt for any of these types of aerial photography drone prices, you will usually get about 25 still photos, and about a minute and a half of video. One very important thing to keep in mind is that since viewers have very short attention spans, you don't want more than a minute and a half or so: it is perfect to be an enticement for buyers to look at the property.
Aerial Inspection Services Cost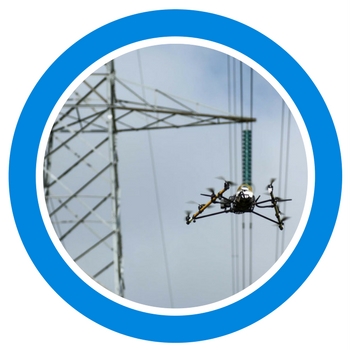 From a destroyed area of land that was affected by flood, or a standing element such as a crane or smoke stack, drones are great at inspection. It alleviates the risk of human life, and you can squeeze right in and have a view from a stance that you normally would not.
Being at close range and low altitude are the main priorities for aerial inspection services, and aerial photography cost ranges depending on where your location is. In cities of around 50,000 to 200,000 people, we have noticed companies charging around $200 an hour for their work.
The reason why this is pretty substandard is that it is not just a simple "Elevate and let the camera roll" job, and you very well may be hovering, re-examining, and re-routing the drone several different times.
In areas such as New York City and Miami, there are some outfits performing these tasks for aerial photography prices as $100 per hour, but many feel that they are de-valuing the entire industry. Using drones that are perhaps more sophisticated such as the Inspire series and beyond are the norm, and you can expect to pay as much as $500 per hour for quality work In a large metro.
Aerial Thermography Price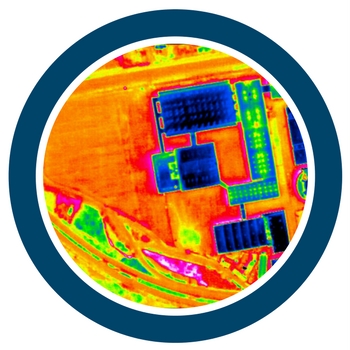 Drone aerial photography prices for services that include Thermography are definitely very sought after in the current climate. The technique involves mounting a high-definition infrared camera on a drone, and then using an analysis program to detect hotspots that might reveal where faults lie on structures such as solar fields.
This helps save drastically on operational costs, and thermography is also great for checking power lines for safety, as well as detecting dangerous and costly leaks. When you are dealing with this type of application, you are going to always see variance in aerial photography pricing depending on location.
If you are dealing with a fairly risk-free environment that still requires precision and attention to detail, you may find competent and insured individuals willing to fly for you for around $100/ hour.
If you are looking at volcanic issues, fallout from a plant, or anything else under a more hazardous guise, you could see drone operators requesting much more for travel expenses, and up to quadruple that rate or beyond.
Aerial Photography Prices
Aerial photography drone prices are pretty similar to what you expect from those whose profession is piloting drones for real estate. For someone with an incredibly well-versed portfolio, you could expect to pay 3-500$ for an hour or two of flight operation, and come away with 2-35 HD still images of your choice.
Even though many think that video is the way to go, there are numerous customers who still want still images when it comes to what you can acquire in the best of aerial photography pricing. 20MP is the standard that you will see from any latest release from hot manufacturer Dji, but many companies will shoot up to 30MP of eye-popping resolution.



Aerial photography prices have quite a bit to do with location, just like many other services. Even though some large metropolitan areas have entities that will charge a hefty amount, you may be able to find a beginner who undercuts them by quite a bit.
Even within the real estate drone photography realm, this may be a solution. When it comes to tasks such as structural inspection and thermography, you are probably going to want to go with a very seasoned expert.
Drone aerial photography prices range quite a bit within these categories, but the bottom line is that you are receiving a lasting impression of your business, your favorite skyline, or more importantly, an area that may be facing danger.
Images from above have always been impressive, but now the stakes of the game are higher, and the tools of the trade are sleeker: the very near future will bring about many exciting and modern advances when it comes to the task of aerial photography. This will likely raise aerial photography prices.
Having companies that will complete the task of your choice for you is very exciting: within a few short hours or days, you can have a pro at your door, ready to dominate the landscape with their very own drone for hire.