Interested in learning how to edit and produce the images and videos you take with your drone? Check out this great Aerial Post Production course with UAVCoach!
Click here to learn more about the photo editing course.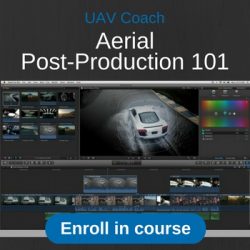 Aerial photography is becoming a necessary way to take quality photographs that can be used to market your product.
Drone photographers provide drone photography for real estate agents, home buyers, home sellers, home inspection companies and even insurance companies when claims are made.
There are many types of aerial photography in San Jose and different companies offer varying services. It's good to know what type of photography you are looking for to match the serve provider who does that kind of job.
The housing market has particularly embraced drones to procure interesting and beautiful photographs and videos to attract more customers to this market.
There are many kinds of aerial photography in the market, be it commercial or residential, small scale or bulky photography, you will find individual or companies that specialize in this market.
Real Estate Aerial Photography San Jose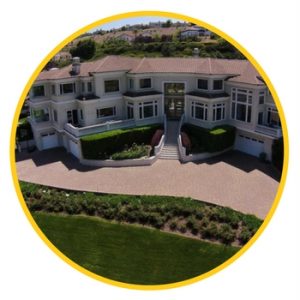 Aerial Real Estate Photography can help you sell your home faster, and for more money. There are many advantages of using Aerial photography in San Jose. Aerial photography highlights property features, landmarks, and amenities that a regular ground level shot could never show. Some aerial photography is even used to verify property lines and during appraisals for home loans.
It's especially popular in the Bay Area, where water, hills, beaches and vineyards lend drama to even mundane homes whose photos on the ground may not be impressive at all.
Aerial photographs create a higher perceived value of both the property and the realtor. This helps draw in many potential buyers and can be used to drive the prices of both commercial and residential homes higher.
Aerial photographs are just breathtaking. They showcase the house in its setting that fits into a larger integrated system that makes up the neighborhood or the town.
Whether you are looking to take beautiful photos of your house or a commercial property, aerial photographs do the houses more justice and you get more experience from such pictures.
Professional photographers are taking advantage of quadcopter drone photography, RC aerial photography to provide their clients with photographs that are beyond creative and quality to help realtors and home owners market and sell both commercial and residential markets.
Aerial Construction Photography San Jose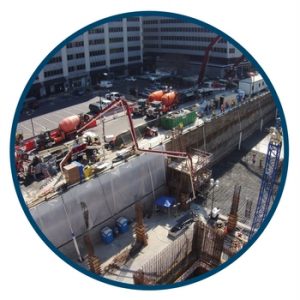 Construction site aerial photography can show every stage of a development from planning, foundations, and building topping out through to completion. There is no better way of getting an overview progression of a construction site that by using aerial images.
Flying drones (UAV's) is a very cost effective way of recording progress and issues on a construction site, all the way through to the development and hand over documentation.
Monthly progress photographs are being used to produce full 2D site images that can be used for accurate measurement and use in conjunction with traditional quantity surveying methods. These photographs are vital data pieces that can be used later for inspection purposes.
Aerial photography is now being used by insurance firms to process claims especially for big commercial space whose claims can be hefty if a fire or accidents happen. WHaving a comprehensive photographic evidence makes the process a little easier to for the owner.
It is important with a contractor culture to use drone construction photography and have a wider look throughout the course of building projects. Having comprehensive photographic evidence makes the process a little easier for the owner as well.
Aerial Photography Companies in San Jose California
There are many companies and individuals who do photography in the San Jose area. Among the best are this two companies who have track record of producing high quality and timely work.
Hawkeye Aerial Photography
P.O. Box 449 Santa Clara, CA 95052 408-260-0895
HawkeyePhoto@msn.com
www.hawkeyeaerial.com

Driving Directions
This company provides the following services; aerial Photography, architectural Photography and construction Documentation in both Still and Video versions.
With an impressive aerial photos and videos gallery for reputable clients and their fast turnaround time, this company promises to shoot quality work at an affordable price. Get in touch with them through email and get a free quote.
Have a project that need urgency? This company will accommodate your tight schedule.
They have a fleet of the latest UAV drones for aerial photography that produce quality work. That coupled with great customer service. This company will surely deliver exceptionally quality and creative work.
Drone Photography pilots are all CAA approved and have years of experience. They will work with you throughout the project to better understand your needs and requirements.
Exposure Elements
5962 Bollinger Road San Jose, CA, CA 95129
Tel: 408-431-0461
www.exposureelements.com

Driving Directions
This company uses radio controlled drones that provide close range high definition aerial images at up to 14-megapixel granularity and are easy printable images with excellent results.
They do both photographs and video for your businesses, construction sites or real estate. Their drones are able to take clear 14-megapixel photos and videos even on the cloudiest days. Get in touch with them for your next project.
This fully CAA licensed company uses the latest technology to ensure the client gets what they paid for.
Finding Aerial Video Companies in San Jose
You will be able to get a firm that shoots aerial videos in San Jose. Most companies that specialize in aerial photography also do videos since the drone they use can do both.
They can get the aerial videos done and they can get the aerial photographs done which this means that you can both services from the same company at a discounted price.
Before committing to one company, ask about their pricing and the turnaround time and how many professionally done photos you get from the package. After you get the quotes, go for the company with the most favourable terms.
Technology is changing how we do things and aerial photography and videography has changed how we advertise our products in the market to attract more customers. It's also quite affordable and companies can take advantage of that to grow their San Jose clientele.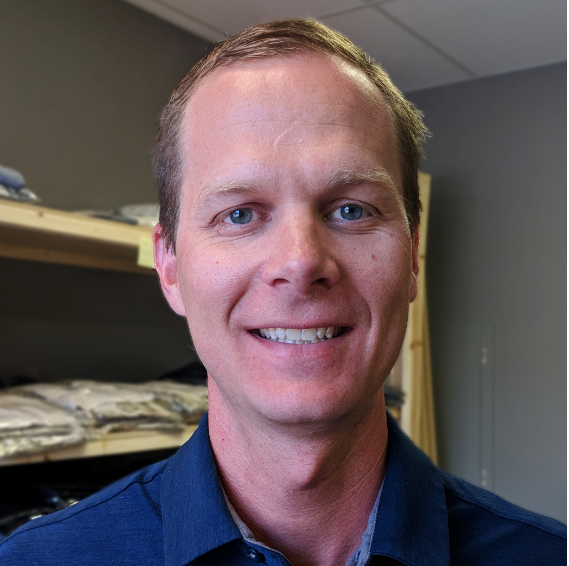 Mike is an online entrepreneur and digital marketing specialist who also loves flying drones. He has owned and managed Dronethusiast since 2015 and enjoys writing reviews and analyzing different topics in the fast moving Drone technology space. Along with the editorial team at Dronethusiast Mike spends hundreds of hours each year analyzing and studying different drones and their tech specs to help consumers find the best products for their needs. Contact Mike by using the Dronethusiast.com Contact page or reach out at mike@dronethusiast.com.