Aerial photography Seattle is popping up all over the place these days. For those of you who are unfamiliar with what aerial photography in your state or city is, it's businesses who take professional photography and videography to the next level – they use their drones instead of professional equipment they'd use for other projects or clients.
Want to Learn Drone Aerial Photography?
At Dronethusiast we partner with one of the best Drone Aerial Photography training companies – Drone Launch. If you want to learn how to do quality aerial photography we suggest you sign up for their extremely high quality course and get to work training! You'll also get $50 off the course because you're a Dronethusiat reader!
Real Estate Aerial Photography Seattle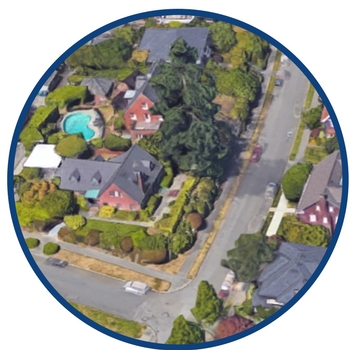 Real estate agents have their work cut out for them when it comes to photographing properties that they are currently in charge of selling. Sometimes, this will include large, open pieces of land, and getting a shot from the sky with whatever equipment they may have is impossible.
This is where RC aerial photography Seattle comes in. Not only can they get the tricky shots real estate agents and companies can't, but they can also have home showings done without anyone even needing to be there in the first place, such an online 3D tours, for example.
Aerial Construction Photography Seattle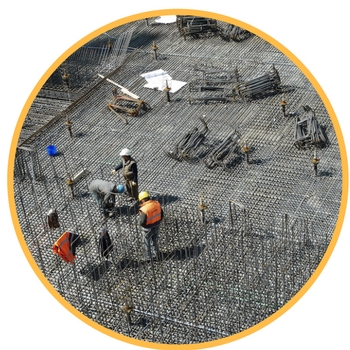 Construction workers and their companies have just as much to gain from using UAV aerial photography Seattle as the real estate industry does. For example, getting progress reports done isn't always easy, especially if you can't get certain shots from an aerial view that you need to complete the report.
When a construction company teams up with an aerial drone photography Seattle business, the sky literally is the limit. They can help with a number of workplace problems, especially progress reports.
Aerial Photography Companies in Seattle, Washington
Because there are a wide variety of drone photography Seattle businesses out there, we've decided to showcase the very best ones so you have an idea of what to look for.
George White Location Photography
Address: 2125 NE 81st Street Seattle, Washington, USA 98115-4543
Website:www.gwlocphoto.com/
Phone: 206-525-1862
George White Location Photography in Seattle has seen and shot it all. From real estate properties to the action of construction, they have shot and filmed everything. Their experience is massive when it comes to drone photography Seattle, so don't let this chance for your business go by.
Nadar Drone Aerial Photography & Inspection
1415 2nd Ave Suit 602, Seattle, WA USA 98101

206-745-0007
Not only do Nadar Drone Aerial Photography & Inspection aid in real estate agents and construction companies, they also have experience when it comes to producing topographic land surveys for land surveyors. In short, these guys to everything!
They also have helped a number of clients with inspections, be it something as simple as their roof, or something more complicated as a wind, solar, or cellular tower. If you're in need of a serious service like this one, we highly recommend you give them a call!
Finding Aerial Video Companies in Seattle
Aside from the two that we just reviewed for you, there are a ton of other great aerial photography Seattle businesses out there just waiting for you to give them a call or shoot them an email.

The writer known as I Coleman is a veteran tech reviewer who's spent seven years writing about everything from PC hardware to drone tech and who joined the Dronethusiast team early in 2017. I brings his characteristic sense of humor and attention to detail to our product reviews and buyer's guides, making sure that they're packed with expert analysis in a way that's still easy for hobby newcomers to understand. In his spare time, I is using drones to create 3D modeling software for a company in his hometown.