Best Auto Return Drones – Top Drones with Return Home Function [Updated 2021]

Updated:
Drones with gps auto return home functionality are becoming more and more common, but many drones still lack the helpful feature. Having an auto return drone makes it less likely that you will lose track of your drone, or lose connection to it, and crash it. If it crashed and doesn't have GPS installed and you can't find it, then your drone is gone. With auto return drones you have an increased chance of being able to keep flying your drone for a long time. A fully functional autopilot is also available with the best auto return drones, which can help you capture better footage.
Auto return drones have a return home feature, that when used, will fly the drone back to the location of its remote controller. If they aren't GPS-enabled, they just fly backwards (if they aren't in headless mode, backwards can mean farther away from you!). If they are GPS-enabled, they will accurately return to the pilot, or with certain drones, any place that the pilot specifies. Obviously, GPS-enabled drones are the best! That's why only drones with GPS are included here.
I'm going to tell you about the six best value auto return drones. These offer advanced features for a good price, and thanks to their return home feature, are unlikely to get lost. Any of these would be a good buy and I believe these are your best options if you're looking specifically for drones with auto return.
BEST Drones With GPS Return Home
Best Under $300
Outlaw SE
Camera:

1080p HD camera

Range:

600 Meters

Time:

18 Minutes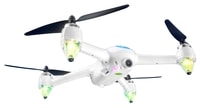 Budget Auto Return
Altair AA300
Camera:

1080p HD camera

Range:

150 Meters

Time:

15 Minutes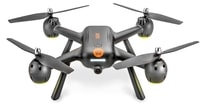 Best Drone Overall
DJI Phantom 4 Pro
Camera:

4K 20 MP

Range:

3500-5000 Meters

Time:

28 Minutes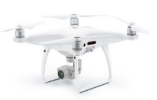 Best Camera
Yuneec Typhoon H
Camera:

4K Ultra HD

Range:

10000 Meters

Time:

25 Minutes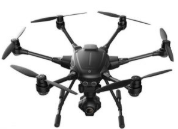 Best Foldable
Mavic 2 Pro
Camera:

20 MP photo/4K video camera

Range:

8 Miles

Time:

31 Minutes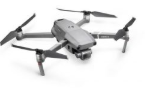 Table of Contents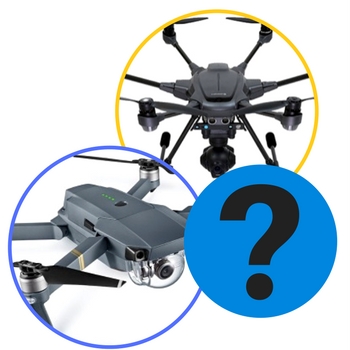 FAQ About Auto Return Drones
What is GPS? How does it work and why is it good to have on a drone?
GPS is the Global Positioning System, which uses satellites to give geolocation information to any receiver on the planet. A drone with GPS can almost always be located and will have a more advanced and reliable return home feature. It may also be able to fly a pre-planned route.
How does the autopilot on the more advanced drones work?
Autopilot, or pre-planned flight, uses GPS to allow you to create a flight path for your drone with your smartphone. You simply set the waypoints and the drone goes to them! This is extremely useful for photography and filming to get better images. You could also control the camera while the drone flies itself.
Do I really need GPS and auto return? Aren't drones with those things more expensive?
If you're looking for a low budget drone, say, around $180, then you're unlikely to have GPS for your drone. This article is geared towards people who are willing to spend more money for more advanced drones. But if you're on the fence, I want you to know that I lost a $240 drone a few years ago specifically because it didn't have GPS. They didn't used to have GPS on a lot of drones; take advantage of its wider availability. I have seen drones end up in creeks, stuck in trees, crashed in fields, and more. There are so many ways they can be ruined, so you should buy drones that are less likely to get ruined.
My drone won't start when I try to fly it near my house. What gives?
FAA regulations prohibit flying a drone within 5 miles of any airport. Many drones, especially the more advanced GPS drones I describe here, have a built-in feature to detect this and won't take off in these areas. You need to move further from the airport to fly. It may be inconvenient, but it's the law, and drone companies don't want to be liable for allowing you to break it.
The Top 6 Auto Return Drones
Best Budget Auto Return Drone – The Outlaw SE
Get super fast shipping and amazing customer service by purchasing from the manufacturer's website (click here). Or you can shop for the Outlaw on Amazon.
Shopping for a return home quadcopter doesn't have to break the bank, this is our favorite budget choice!
The Altair Outlaw SE is a new flagship drone by a company we love here at Dronethusiast for their awesome customer service and quality products. GPS functionality at a fraction of the price.
The Outlaw SE has gps Auto return function 3 different ways including emergency battery failure return. You can fly this drone away and shut the controller off and watch it come back and land from where you started!
If this is your first auto return drone, Altair has a set of how-to videos that can help you feel more comfortable when you get started. You can find the videos here.
So whether you're a first-time flier looking for a drone that practically flies itself, or an aerial photographer who wants the flight time and stability to line up the perfect shot, the Outlaw SE is an excellent choice and is sure to become one of the most popular GPS auto return drones of 2021.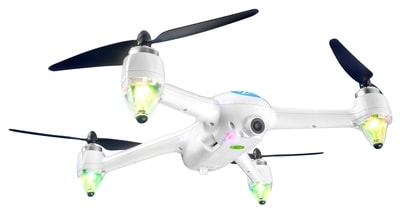 Click Here To See Best Price
Best Budget Drone – AA300 Auto Return Drone
See the best price on Amazon.com or get Fast & Free Shipping from their Website at Altairaerial.com
The AA300 is a smaller drone that beginner pilots will love. It's fairly cheaper than other auto return drones on our list as well, which is great for anyone with a tight budget.
You don't have to worry about losing control of your drone with the AA300's 3 return to home features. Beginners are sure to enjoy the one-touch takeoff and landing which will bring your drone back to it's starting point with a push of a button.
The AA300 will also automatically return to it's takeoff point if the battery is dying or if it loses its GPS signal. There is no need to stress about damaging or losing your drone and you can focus on learning the mechanics of flying and becoming the best pilot. Take a look at these features in the video below from Altair Aerial.
Altair has quickly developed a reputation for excellent customer service. One thing that we enjoy about their products is their set of step-by-step how-to videos that are put out for each and every drone. For the AA300 they've put together some great troubleshooting videos that walk you through the set-up process (click here for the videos). I've also found that they are super responsive through email by contacting them at help@altairaerial.com.
This is why the AA300 is one of our top choices for an auto return GPS drone.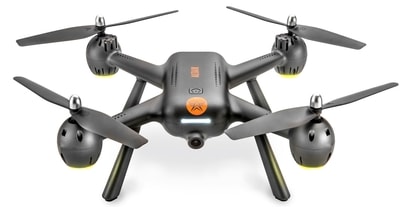 Click Here To See Best Price
DJI Phantom 4 Pro
Read reviews and show for the Original Phantom 4 Pro
Back To Top
The first drone I recommend is the DJI Phantom 4. This auto return drone has some amazing specs, including 28-minute flight time, a 3-mile range and a 45MPH top speed. It has a 12 Megapixel camera for incredibly high-quality photos and it can capture 4k ultra HD video at 30 frames per second. Professionals using it for visual arts love it and it's ideal for this purpose. Flying this drone is a lot of fun for me because it offers FPV and goes fast as heck and if you can get out to a mountain or somewhere similar you can fly it far away and basically go exploring while standing still.
This is a drone that can automatically take off and return home and you can easily operate the camera from your phone to get the perfect shots. It also comes with DJI director software, which comes with a built-in video editor. You can enhance your videos with music and text very conveniently. This is the perfect drone for making videos with, either professionally or just for friends and family.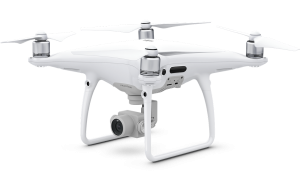 Click Here To See Best Price
Yuneec Typhoon H
Read reviews and show for Typhoon H Pro
Back To Top
The Yuneec Typhoon H is an amazing auto return drone with a lot of cool flying features. This is a hexacopter, which means 6 rather than 4 propellers. It's incredibly easy to fly, with automatic takeoff, landing, and return to home and 8 different smart flight modes, meaning that you don't even have to be experienced with flying drones to use it. It also has a 12MP camera and takes 4k HD video, comes with an anti-vibration gimbal, and has retractable landing gear, allowing for 360-degree filming, which a very cool and uncommon feature.
It comes fully assembled in the box, so you can fly it right away. I think the best thing about this drone is its collision avoidance. It uses ultrasonic technology (bouncing soundwaves) to avoid flying into anything solid. I've flown it and it's a lot of fun to fly a drone right at trees or straight towards a wall and have it just refuse to hit anything, like it has a will to live.
The Yuneec Typhoon H also has an Orbit me feature, which means it will circle you with the camera pointed at you, and a point of interest feature, meaning it will orbit and keep its camera pointed at any object you specify. This has potential to help you create some really cool footage and photos.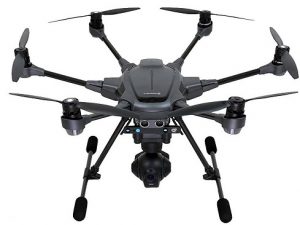 Click Here To See Best Price
DJI Mavic Pro 2
Read reviews and show for the DJI Mavic Pro
Back To Top
As you would expect from a DJI drone, you have an excellent drone that can fly far, fast, and for a long time. The DJI Mavic Pro has an unbelievable flight range of 4.3 miles, can fly for 27 minutes and at up to 40 MPH. What sets this drone apart is that it can fold down to the size of a water bottle, making it easy to take wherever you go. It uses GPS, GLONASS (Russian version of GPS) and vision positioning for exact positioning both indoors and outdoors, another stand-out feature. It can return home accurately and quickly and avoid any obstacles on the way back.
Yes, it also has collision avoidance and can sense obstacles 49 feet in front of it, allowing it to fly at 22 MPH while avoiding all obstacles. When you don't have to worry about crashing, you're willing to take the risks necessary to get some of the most impressive footage. It offers a 4k camera and HD 1080P video streaming and is by far the smallest drone to include a gimbal for more stable footage. The DJI Mavic Pro is the ultimate camera drone to take on the go!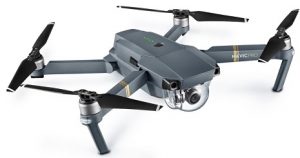 Click Here To See Best Price
Yuneec Q500
Read reviews and show for the Q500
Back To Top
The Yuneec Q500 is an affordable auto return drone that can fly autonomously in a few cool ways. It has an adaptable return home feature and is GPS enabled. It also offers the follow me feature, meaning the drone will follow and film you without you needing you to use a remote control at all, freeing you up to make videos of you doing cool stuff like skiing and doing donuts in your car. It also comes with geo-fencing, meaning you can designate certain areas for it not fly in, sort of like setting up invisible walls for it.
Its "St10+ Ground Station" remote has a cool built-in 5.5" Android touch screen and allows you to fly it up to a half mile away and have a first-person view. It has 4k and 1080P video recording at up to an impressive 120 frames per second and takes 12 Megapixel photos. The camera comes with a sun shield to help capture better photos in bright light. Unlike the Yuneec Typhoon H, it does not have a pre-planned flight option, but this drone costs about half as much as the previous three I've mentioned, at an affordable $499.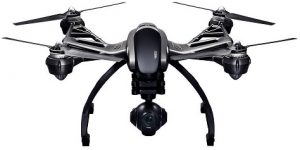 Click Here To See Best Price
UPair One Drone
Read reviews and show for the One Drone
Back To Top
The UPair One Drone with Camera is an auto return drone with great safety features and the complete return home package with GPS capabilities. It has one-key return home, automatic low-voltage return home, and automatic lost-signal return home, which means it will come right back when anything goes wrong. People also say that there's exceptional customer service for this drone, which any experienced drone pilot knows is valuable and not available with every company.
It also has Headless Mode, Position Hold mode, and Altitude Hold mode set up in a convenient flight mode switch format, making it a drone that's easy and safe to fly. It has cool autopilot options too; you can use a free UPair app to enable beginner's mode, you can use follow me mode, and you can plan out your flight routes. You can fly for up to 19 minutes and 800 meters away.
The UPair One is an all-around great value and comes with a 2.7K Ultra HD camera.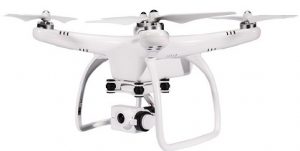 Click Here To See Best Price
Hubsan H501S X4
Read reviews and show for the Hubsan H501S
Back To Top
The Hubsan H501S X4 is the budget auto return drone on this list, available for only $229. It's GPS equipped and has the return home feature. However, it does not have obstacle avoidance, so if there's trees or other tall objects on the way back, it will run into them. It does have an altitude hold for easier flying and better footage. You can fly it for 20 minutes, which is excellent for such a cheap drone and blows away the competition.
It has a 1080P HD camera and its remote has a 4.3-inch LCD screen for FPV flying. It has the awesome follow me function. This drone is very small, being only 2.8 inches tall and 8.7 by 8.7 inches wide, which makes the ideal drone for indoor flying. It weighs three pounds though, is very sturdily built and can withstand many impacts without significant damage, which can ultimately be one of the more important measures of a drone's value. They also give you extra propellers, an important bonus.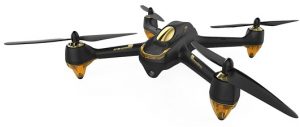 Click Here To See Best Price
Conclusion About Return Drones
The drones listed here are all excellent auto return drones and any one of them are worth investing in. Auto return drones are less likely to crash and are often equipped with GPS, which allows for better positioning, a better home return mode, and other cool features like pre-planned flight. Anyone who wants an advanced drone should get one equipped with GPS and a return home function. It's worth the price to have a high-quality drone that will last for years.
Other Interesting articles in "
Reviews

"