14 Best Gifts for a 10 Year Old Boy [Updated 2020]

Updated:
With so many different interests, finding the right gift for a 10 year old boy can be quite challenging. They're often difficult to shop for, but if you find the right toy they'll play with it for hours and you'll come out the gift giving hero!
No matter what type of gift you're looking for, you're sure to find something on this list. We've compiled a little bit of everything to help you find the best gift. Whether you want something electronic, or something to get them outside, we've compiled a list of a little bit of everything. Each one is a great gift idea for a 10 year old boy and sure to delight.
Table of Contents
What To Consider When Buying a 10 Year Old Boy a Gift
Those who have bought gifts for boys in this age group know how difficult it can be. You need something that is the right mix between fun but not too complex. Buy the wrong gift and you risk them getting bored, or getting frustrated and quitting.
One of the big problems that faces people looking at gift ideas for 10 year old boys is the sheer amount of interests that kids at this age have. It can be difficult to even know where to begin. What's a great gift for one boy might be the worst gift for another.
The good thing though is that boys in this age do have those interests and hobbies. This is a great place to start. For example, buying a Gift for 10 year old boy who likes sports you might go for something outdoors like a bike or sport set. Having these ideas in mind can really help narrow down your choices.
That's not to say though that you have to buy for an existing interest. Something that sparks a new interest is also a great choice. A robotics kit is a great gift idea that could become a new hobby. This is also a great gift as it can be educational as well as fun. Toys don't have to just be for play, and many can be a great learning experience too! This is great to consider as boys in this age are starting to move up in their education.
It can also be difficult to find gifts for the 10 year old boy who has everything. Many kids these days might seem like they have everything, which can make them hard to shop for. Our list includes a few unique items that are a bit more inventive than you might think of on your own. Even if the boy your shopping for has everything, there's sure to be something on this list they'll love.
We also wanted to put together some gifts that would get kids away from the screens. The kids on this list will get them up and interacting with something other than their phone or video games. There are tons of places online you can find great gift ideas, and we just want to help out if you're looking for a drone!
14 Best Gift Ideas for 10 Year Old Boys
AA108 Beginner Drone For Kids
The AA108 beginner drone is the perfect drone for your 10 year old boy, and a great way to get into the hobby. It's best feature for kids is its 3 levels of flying modes. This makes it easier to learn, and also simplifies things like landing and taking off. The drone also comes equipped with a camera, so the pilot can show off their flying skills to friends and families.
It's also build extremely durable. The AA108 is specifically built to crash, which is bound to happen a few times at the beginning. This makes the learning experience worry free and fun.
A drone makes a great gift for a 10 year old boy, and the AA108 is a great first drone.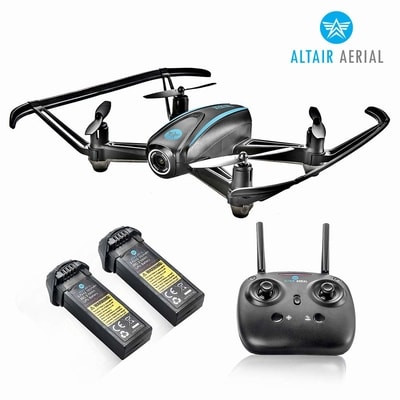 Click To Shop or Read Reviews
AA Aqua Remote Control Toy Boat
The fun twist on the RC car, the AA aqua is a fun and fast RC boat. This remote control boat
Is a great way to get outside and have some fun.
With a top speed of 30km/hr (roughly 18mph) it packs a serious punch in such a small package. It's also extremely durable; which is very important for kids that like to go a little faster than they probably should.
Overall, this is a great little toy that is sure to bring hours of joy. While many kids might have an RC car, not many have a boat, making this a great, unique gift idea.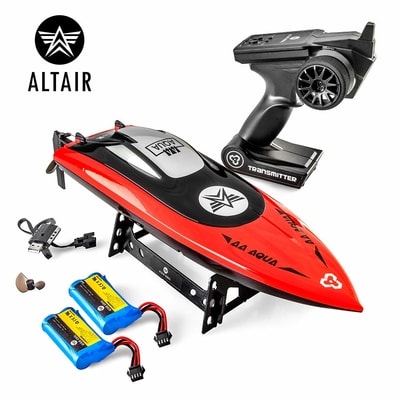 Click To Shop or Read Reviews
Palla Perra RC Flying Robot
Another fun robotic toy is the Palla Perra Flying Robot. Boys are sure to have hours of fun with this little guy.
The Flying Robot is controlled simply with the palm of your hand. It will automatically hover above your hand, as well as other objects. It's designed for indoor use, and is the perfect way to pass the time.
The Robot also comes with an auto off feature if it crashes. This ensures that it won't damage your belongings, or injure anyone it may come in contact with. This is a great, safe, and fun indoor toy.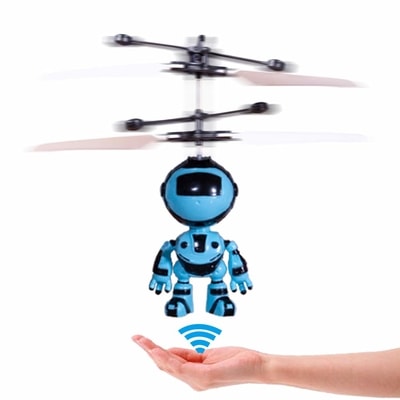 Click To Shop or Read Reviews
Mongoose Legion Freestyle BMX
For the sport and outdoor lover, the Mongoose Legion BMX bike is the perfect gift. This bike is perfect for those just learning to ride, up to those who are already doing tricks.
Being made by Mongoose, you know this is a high quality bike. Mongoose has been making bikes for decades, and has a track record for quality products. This is so important for safety as you don't want to buy a shoddily made bike that could injure the rider.
With everything you need to get riding this bike makes a great gift for a 10 year old boy.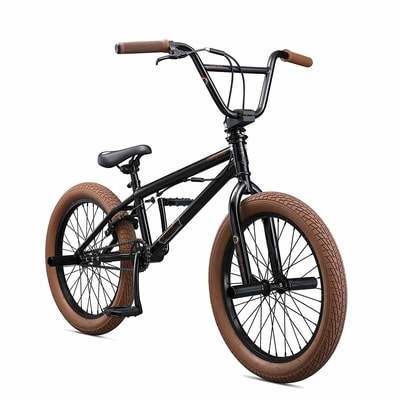 Click To Shop or Read Reviews
The Boys Book of Adventure
For the adventurous boy the Boys Book of Adventure is sure to be a hit. This book comes packed with tons of activities and crafts that will keep boys busy year round.
While fun, it's also informative with great information on identifying insects, rocks, and more. It also includes survival tips like first aid and how to read a compass.
With color illustrations on every page, this book is a joy to read. Even a boy that doesn't like reading might find this to be an enjoyable book. It's highly recommended for any boy with a sense of adventure and a love of all things outdoors.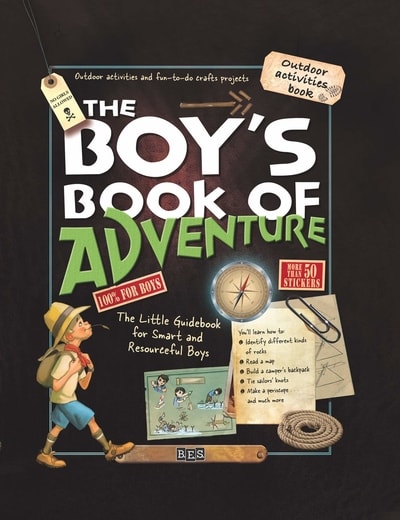 Click To Shop or Read Reviews
4M Magnet Science Kit
A great educational present is the 4M magnet science kit. This kit comes packed with tons of activities and information all about magnets, and does it all in a fun way that feels nothing like learning at school.
Through the kit, you'll learn all about magnets while building a super magnet racer or a yacht compass. These fun activities are both hands on fun as well as informative. The kit comes packed with 10 different activities and games.
The 4M Magnet kit provides hours of fun, and at the end also teaches all about magnetism.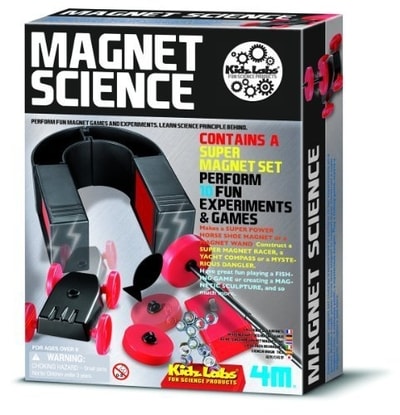 Click To Shop or Read Reviews
Discovery Kids 12-1 Solar Robot Creation Kit
For those looking for a truly fun robotics experience check out the Discovery Kids 12-1 Solar Robot Creation Kit. This kit provides all the pieces to build not 1 but 12 real, functioning, solar powered robots.
With 190 pieces this is a seriously big kit. The kit comes with instructions to make 12 robots, but the sheer amount of pieces provide infinite custmobiliby. There literally thousands of different variations, which means hours of educational fun.
If that wasn't enough, the kit comes with a real solar powered engine. The lucky boy who gets this toy will not only be able to build any robot they can imagine, but actually bring it to life through solar energy. All this fun and they'll forget that they're learning!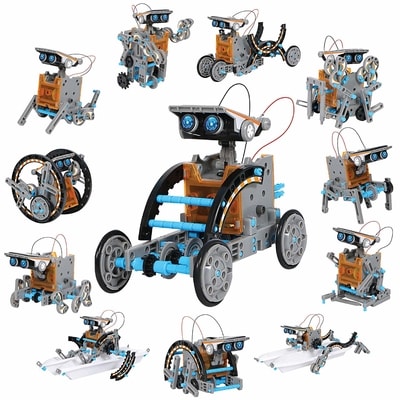 Click To Shop or Read Reviews
Big Book Of American Facts
For the boy who loves trivia, the Big Book of American facts is just the right gift. This book comes packed with 1,000 facts about the great country of America, sure to provide hours of entertaining reading.
The facts range from serious to downright wacky, but all of them are true. Learn a ton about America, all while enjoying some of the pure weirdness that's out there.
For the book lover, this is a can't miss gift. Even a child who doesn't like reading will find some enjoyment out of learning all these crazy and weird facts.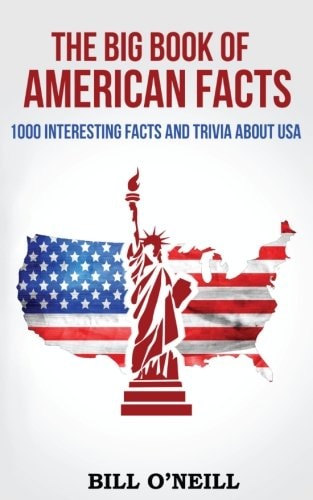 Click To Shop or Read Reviews
Retevis RT628 Kids Walkie Talkies
A classic gift brought into the modern age is the Retevis RT628 Kids Walkie Talkies. Walkies talkies have always been a favorite gift for 10 year old boys, and the Retevis RT628 builds on that tradition.
What makes this such a great pair is it's focus on being kid friendly. To start, they're super light, making them easy to carry and run around with. They're also very user friendly and easy to use. They also come in a variety of cool colors which is sure to satisfy even the pickiest gift getter.
This is also a great gift if buying for multiple boys. One set of walkie talkies is a great way to spread out the fun.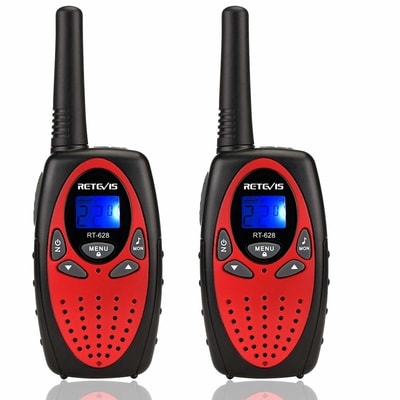 Click To Shop or Read Reviews
Hosmin Remote Control Truck
For those looking for a bit of speed the Hosmin Remote Control Truck is the perfect gift. There are a lot of RC toys out there, but the Hosmin Truck is in a league of its own.
This RC truck tops out at 46km/h(30mph) meaning it has some serious speed. It also has heavy duty wheels letting it go off road with ease.
With all that, it also comes with a tough metal body. This ensures it stays protected if it takes a spill or rolls over some rough terrain. You can be confident that this is one RC truck that isn't going to break.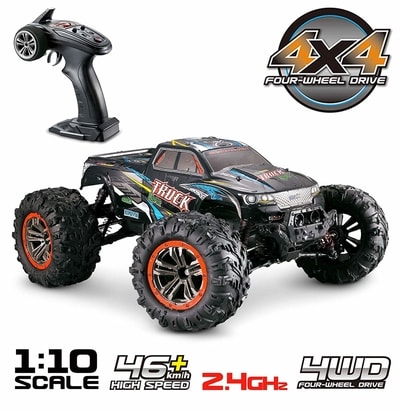 Click To Shop or Read Reviews
National Geographic Junior Metal Detector
For a bit of a unique gift, check out the Nat Geo Junior Metal Detector. This unique gift is sure to provide hours of fun while searching for the missing buried treasure.
This metal detector is lightweight, and comes with an adjustable arm making it great and easy to use for kids. It also comes packed with a full color learning guide turning the hunt for treasure into a learning experience.
You can also rest easy with the two year warranty included with this toy. That should tell you how confident Nat Geo is in the quality of product they are selling.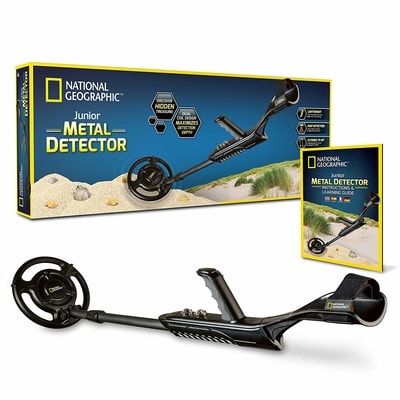 Click To Shop or Read Reviews
Looking for additional great gifts this year for your friend or family member? You can find more gift ideas at Parent center network, where they picked these great gifts for 13 year old boys. We're always on the lookout for cool gift guides, so keep coming back to find more high quality product and gift reviews.
Threeking Smart Robot
A truly unique robotic gift is the Threeking Smart Robot. The perfect gift idea for the 10 year old boy who has everything as they have never seen anything like this robot.
The Robot comes packed with a ton features. These include gestures, singing, dancing, and more; the list goes on. This alone provides hours of interactions and fun.
It also comes with the ability to be programmed to perform movements like walk, turn, go backwards, and many more. Its multi joint design means it can perform a huge variety of interactions and movements.
What's even better is the robot actually reacts to your gestures. A simple wave can set the robot off, and delight all who see it.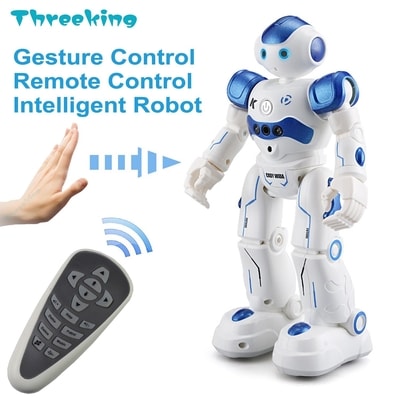 Click To Shop or Read Reviews
Nerf Zombie Strike Crossfire Bow Blaster
Get ready to be the ultimate zombie hunter with the Nerf Zombie Strike Crossfire Bow Blaster. This is a fun spin on the classic Nerf gun, and the perfect gift for any 10 year old.
Styled after a crossbow this is a Nerf toy with a fun design. The toy is light and easy to hold making it great for 10 year olds. It also has slots to hold extra darts meaning the fun doesn't have to stop after each shot.
Coming from Nerf you also know you're getting a quality product that is meant to last.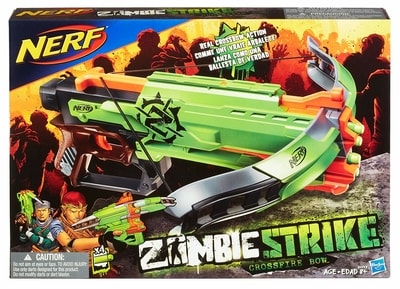 Click To Shop or Read Reviews
AmScope Beginners Microscope
For the science lover a microscope is the perfect gift. With this kit you don't just get the microscope, but everything you need to play scientist too.
The kit comes with 52 pieces all packed in a convenient carrying case. This has everything you need from slides, to the microscope itself. All the necessary equipment is included making it a great all in one gift.
You also get a small container of brine shrimp eggs. This provides a fun experience of watching the entire life cycle of this animal, and a great learning experience that is fun too. This is the perfect gift for any budding scientist.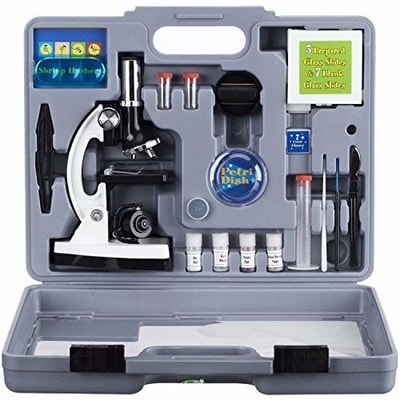 Click To Shop or Read Reviews
Our #1 Gift For 10 Year Old Boys
Of all the gifts above our #1 pick has got to go the AA Aqua. This remote control boat is just too much fun, and you'd be hard pressed to find any negatives about it.
You'd also be hard pressed to find any boy who wouldn't love racing this around the water. The speed combined with its durability makes it a gift that will provide hours of entertainment for years to come.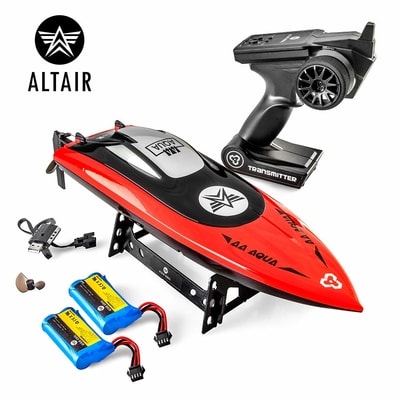 Click To Shop or Read Reviews
Best Christmas Gift For a 10 Year Old
For a Christmas gift our pick goes out to the Hosmin Remote Control Truck. This truck provides hours of entertainment, and provides an impressive top speed with off road capabilities.
Like the AA aqua, the Hosmin is built to last. You want to worry about this RC truck taking a couple of spills; it will just keep on trucking.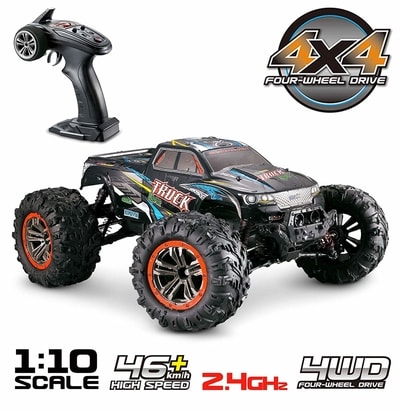 Click To Shop or Read Reviews
Most Fun Gift For a 10 Year Old
Our pick here is the Nerf Zombie Strike Crossbow Blaster. This toy is just a ton of fun, and any kid who picks it up won't want to put it down.
Nerf is a great 10 year old toy, and this unique design really puts a fun twist on an old classic.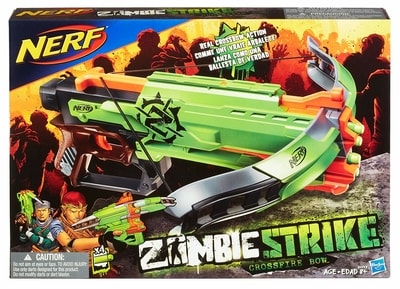 Click To Shop or Read Reviews
Best Gift For a 10 Year Old Boy On His Birthday
For any 10 year olds birthday you're going to want to get them this epic shirt. Let them bring in their birthday in style, and let them know what an awesome 10 year old looks like!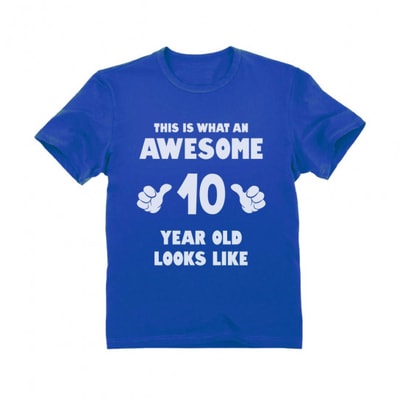 Click To Shop or Read Reviews