RC Rock Crawler Black Friday & Cyber Monday Deals 2021
Updated:
Black Friday and Cyber Monday RC Rock Crawler deals are starting at the end of this week! We'll be keeping this page updated as we learn more over the coming days that way you'll know about all the best deals, discounts and sales for this holiday season!
BEST RC ROCK CRAWLER BLACK FRIDAY & CYBER MONDAY DEALS 2021
#1 RC Truck for Kids
Bravo RC Truck
range:

80 M

battery:

20 Minutes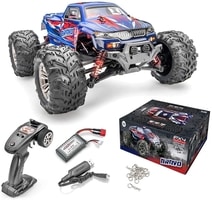 Table of Contents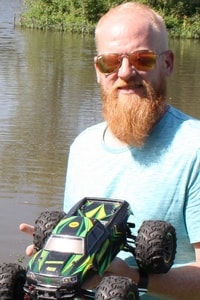 This year we are tracking all the best deals for Black Friday and Cyber Monday right here! If you're looking for a RC Rock Crawler as a gift or for yourself, you are going to want to keep an eye on this page over the next month as we bring you the best deals and discounts in 2021.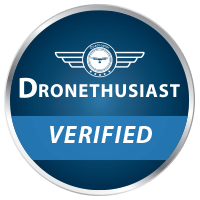 For our reviews, we've decided to focus our attention on company reputation. A lot of RC products will give you similar specs as far as speed, power, and battery life are concerned, but what about customer service? How well does a company take care of you after the purchase? When you give a gift this year, make sure it comes from a company that is willing to take care of any questions that you may have.
Also, you can trust that all of us at Dronethusiast stand behind our reviews 100%! Everyone on our editorial staff has a passion for high-quality RC products that bring joy to our lives. If you have a comment or question about this article, please let me know at justin@dronethusiast.com, or you can leave a comment below!
Here are our top picks for RC rock crawlers in 2021.
What To Look For When Shopping For An RC Rock Crawler
If you've never bought an RC rock crawler before it can be confusing to navigate through all the options to decide which truck is best. Here are our top tips for what to look for when shopping for an RC Rock Crawler this Black Friday and Cyber Monday.
4-Wheel Drive & Suspension
An RC rock crawler with 4-wheel drive and 4-wheel independent suspension will be best for rock crawling purposes. It allows the wheels to move on their own so they can better maneuver through rocks and obstacles.
Do You Want Speed or Power?
Speed is another thing to consider when looking at RC rock crawlers. While most trucks have great speed capabilities, look for options that have multiple speed modes. It is generally better to move slowly through rocks and other obstacles so you can have better control over the RC truck.
Stick to Your Budget
RC rock crawler trucks fall into a wide variety of price ranges. Consider setting a budget ahead of time so you know what kind of trucks to look for. If you are shopping for a toy for a child, a cheaper RC truck may be better and a little simpler to use. On the other hand, an extreme hobbyist may enjoy a more expensive model.
Invest in Batteries
If you are driving an RC rock crawler it will most likely be outdoors and away from home. Because of this, you will want a battery that lasts you a while. Try looking for battery lives that are at least 10 minutes or longer and consider buying extra batteries to give you more time to explore and drive your RC truck.
You can find more Black Friday Shopping tips here!