Fear of losing your precious quadcopter in one of those dreaded fly away situations is something most drone enthusiasts experience. Good maintenance, battery care and performing all the necessary safety drills will keep your bird in control in most cases. So while RTFM (Read The F..in Manual) can keep you flying safely for a long time, there are situations when your quad might land out of sight due to piloting errors or certain circumstances (magnetic disturbances due to interference with other electronic devices or god forbid a solar flare) that you can not control.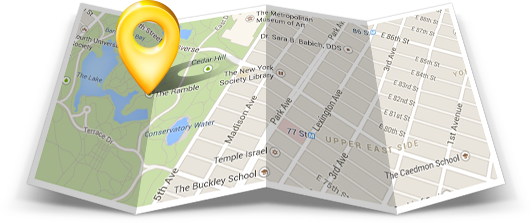 So let's say your $1300 toy is out there somewhere in a cornfield. If your device has GPS-based telemetry transmitted down to your smartphone or tablet like the DJI Phantom 2 Vision+, you could try to use the "Find My Phantom" function in the corresponding app. The problem is that most fly away incidents happen when the copter loses GPS lock which means less than 6 satellites linked in case of the Phantom. Though, in theory, 3 satellites would be enough for tracking, the Phantom is set up in a way that it stops logging its position in this case. It could be due to the fact that positioning accuracy decreases as the number of locked satellites go down, resulting in inaccurate positioning which could be misleading.
Close Proximity Drone Tracking
We have discussed close proximity drone tracking in an earlier post. This means that your smartphone tracks the drone directly, via Bluetooth for example so they both have to be within a limited range. This is great if you have line of sight and see approximately where your bird landed (like in the bushes or a corn field), you just can't locate it. So while devices like the TrackR are great, their range is limited to 100 ft. TrackR also has a crowd GPS service, so when another user of the TrackR app comes within 100ft range of your lost item, you will receive a GPS update of where your item is. This is great in urban settings mostly in the US, but TrackR is not ubiquitous enough to give you hope that you will find your quad in the middle of a cornfield before a large John Deere finds and "harvests" it. The advantage to the TrackR at the same time is that it needs no power supply draining your quad's battery and weighs less than a box of matches. This means that it will not effect your flying time at all.
Cell Network Based Drone Tracking
So if you would like to make sure that you can keep track of your multirotor at all times during flight, you need something like the new Flyterx Live 3G. Unlike other trackers that rely on challenge-response operation, Flytrex Live uses advanced live tracking technology that guarantees you'll always know where your multirotor was last seen. It has a micro SIM card (not included in the package you buy) that is inserted into the black box which transmits location and telemetry data through that data connection. The previous 2G version of Flytrex live was great also, but 2G coverage (especially in the US) is scarce, so many users found it hard to use. With the introduction of the 3G version, this problem should be eliminated, so I suspect that Flytrex will gain a lot of popularity with this update.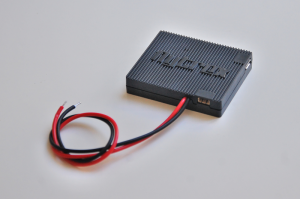 Beyond Tracking
But Flytrex is a lot more than just a tracker. Flytrex Live 3G is the world's first black box designed especially for multirotors that provides live flight telemetry connection whenever you take off and for the duration of your flight. The new 3G offers live telemetry, last seen and automatic flight logger and more
Flytrex Live 3G is the world's first black box designed especially for multirotors that creates live flight telemetry connection whenever you take off and for the duration of your flight.
Used together with the Flytrex.com the new Live 3G brings the following 3 main features:
Flight Tracker – Advanced Last Seen tool not only lets you find lost aircraft, but helps you analyze flight characteristics and identify possible problems.
Real Time Flight Telemetry – See flight data with Google Maps display in real time with your personal Flight Channel, share real-time flight with other pilots and more.
Logbook and Social – Flights are automatically logged to your personal Flytrex profile. Analyze flights, personal records, complete challenges, compete with pilots worldwide and more. You can share your flight in real time with your personal Live Flight Channel and broadcast your flight telemetry, stats, and Google Maps flight path as you fly. You can allow Flytrex to automatically post to your Facebook timeline whenever you take off which is a great way to brag about your flying skills.  A Personal Records book helps you analyze your personal improvement over time and best results and share your best flight achievements with friends.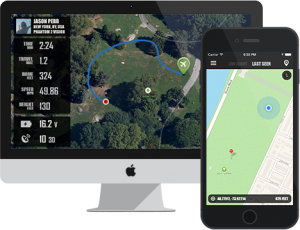 I personally think that besides being able to find your quad,  this social function is what separates Flytrex from the rest and there are more and more users out there so you can also mix and mingle with like minded pilots.
Flytrex Live is the smallest black box solution for multirotors out there right now. It does need a power supply from your quad and weighs a little bit more (just over an ounce or 34 grams) than a simple proximity tracker, but I think the enhanced experience provided is well worth it. My own Flytrex Live 3G is on its way, so we will be bringing you my hands on experiences as soon as weather permits.
Fyltrex is compatible with many popular multirotor platforms so it will work with your DJI or Blade for sure and many more.
Flytrex normally costs $189.99 but now you can get a Live 3G with a 20% discount, for only $151.99.
Plug-And-Play installation now available for DJI Phantom 2 Vision and Vision+ using the brand new CAN-BUS dapater! Here is a guide on how to install it in 30 seconds. You can also get the new CAN-BUS adapter from Flytrex at a special introductory price of $39.99 now!
Just click on "Buy Now" on the main landing page and your cart will open with all the platform types. Select your platform to get the CAN-BUS adapter for your particular multirotor!
Happy and safe flying folks! 🙂
Summary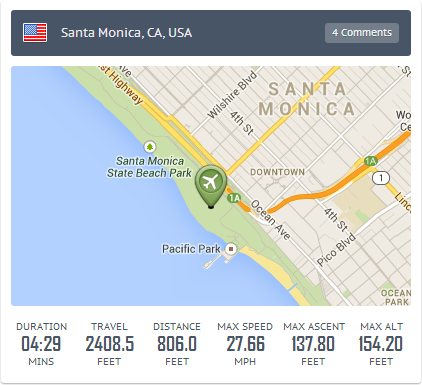 Article Name
2 Ways to Avoid Flyaways - Drone Tracking Guide
Description
Drone Tracking Guide to compare close proximity and wireless based tracking options and what else you can use trackers for.
Author