Table of Contents
Quick Review: Click here to Jump to Top 3 List
A lot of people are intimidated by drones because they feel that they are complicated to fly. This is true in a number of models, but, as you are about to find out, that's not always the case! Autonomous drones where made for those who want all of the fun without having to much manual work on their end.
Autonomous drones for sale are practically everywhere these days, so we've decided to bring you the absolute best of the best. Surprisingly, a lot of them won't cost you an arm and a leg as an investment cost either!
In short, think of an autonomous drone as a regular drone, but one that constantly has Custom Route Mode going. They literally do all of the work so you can sit back, relax, and have a good time.
FAQ About Autonomous Drones
If you don't see your question listed below in our FAQ section, get in touch with us and we'll help you out!
What is an autonomous drone?
An autonomous drone is a category of drones that do all the work. Have you ever heard the phrase, "a car that drives itself"? An autonomous drone is practically the same concept. All of the drone, very little manual work on your part.
What are autonomous drones used for?
Autonomous drones can be used for virtually anything. Mapping and agricultural work, for example, benefit from and use autonomous drones the most. They are perfect for surveying areas and recording data without the user having to do very much.
Which features should I look for in an autonomous drone?
There a handful of features that you should definitely keep an eye out for when choosing the best autonomous drone for sale.
– Follow Me
– Return to Home
– Cable Cam
– Return to Home
– Selfie
– Waypoints
These are all features that any good autonomous drone should have, so take note of them when you make your selection!
Top Autonomous Drones
Now that we've covered all of the basics on autonomous drones, let's get to the fun part of our review – the drones themselves!
Yuneec Typhoon H Pro
Read reviews and show for the Yuneec Typhoon H
Back To Top
The Typhoon H Pro by Yuneec will run you about $1000, but we assure you, it's definitely worth its weight in gold. It has some incredible specs that make it a worthy competitor in our review.
Listed below are the specs and features:
– Uses Intel RealSense technology that creates a 3D map for the purpose of providing positional data when GPS is minimal and aiding in overall obstacle avoidance
– Includes the CGO3+ gimbal-stabilized camera that supports 4K video and 12MP still photos
– Uses retractable landing gear when in flight and retractable arms to ensure minimal damage in the case of a crash or a collision
– Comes with the ST16 Personal Ground Station controller with a built-in transmitter and receiver to ensure that it's an all-in-one device with a 7" display screen
– Uses 2.4 GHz transmission for joystick operation and 5.8 GHz transmission for the livelink video
The biggest pro that the Typhoon H Pro by Yuneec has to offer is no doubt the Intel RealSense technology. It makes flying as easy as possible with minimal work to avoid obstacles and crashes, thanks to the 3D map of the world that it builds all by itself.
The biggest con, however, is that it's not for newbies. Even intermediate users will have some difficulty. If you are a newbie, though, be prepared to sit with it for hours, maybe even days, until you can figure it all out thoroughly.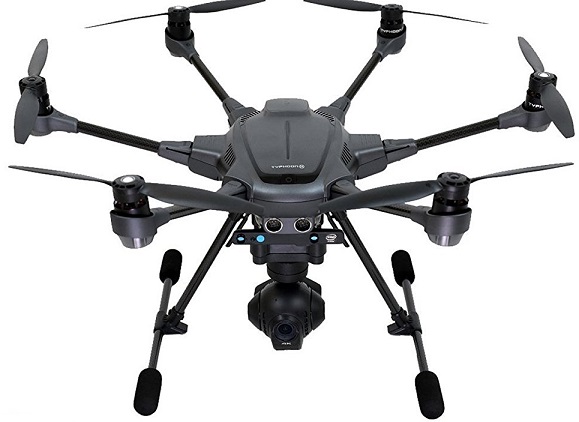 Click To Shop or Read Reviews
DJI Inspire 2
Read reviews and show for the DJI Inspire 2
Back To Top
This Inspire 2 by DJI comes with the Zenmuse X4S and will run you up to $3600. Unfortunately, this price may be too high for some just looking at it, but we know once you know the kind of punch this drone bundle packs, you'll be itching to get your hands on it!
Listed below are the specs and features:
– Features Advanced Obstacle Sensing, CineCore 2.0 image processing, Auto Return to Home, and Follow Me
– Uses a dual battery design onboard to extend your flight time to the maximum
– Supports recording in both CinemaDNG and Apple ProRes
– Fully compatible with 5.2K gimbal cameras
– Total flight time of up to 27 minutes
– Able to hit 50 mph within 4 seconds and reach a maximum speed of up to 67 mph
– Capable of capturing cinema-type footage through recording in H.264, H.265, and other high bit rates
– Comes with an FPV camera stabilized using a 2-axis system
The biggest pro that the Inspire 2 by DJI has to offer in the case of this bundle, is the fact that you're getting an advanced autonomous drone with a lot of extras, too! Even though a 16GB MicroSD card is included, you also get a Sandisk Ultra 64GB MicroSD card, and SPC cleaning kit, and a microfiber cleaning cloth on top of it all.
The biggest con, however, is that it can be a very complicated setup for beginners or those who have never had a "big rig" before. If you're completely new, or even relatively new, to more advanced drones, we don't recommend this package deal.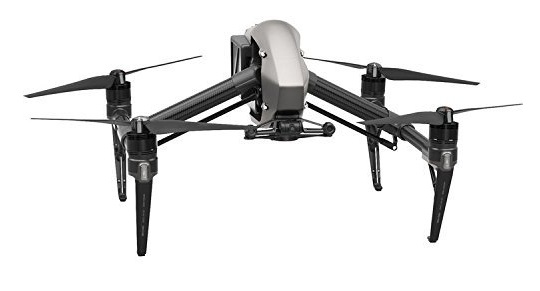 Click To Shop or Read Reviews
Parrot Bebop 2
Read reviews and show for the Parrot Bebop 2
Back To Top
The Bebop 2 by Parrot comes in at around $500, has some wicked specs, and even has FPV capabilities. The Base FPV Bundle is an incredible deal that we're excited about, so let's dig into the good part!
Listed below are the specs and features:
– Comes with the Parrot Cockpit glasses for a fully immersive FPV flight experience
– Shoots footage in full 1080p HD for videos with 14MP photos in DNG, JPEG, and RAW using the built-in wide-angle camera
– Total flight time of up to 25 minutes
– Uses a 2700mAh LiPo high capacity battery
– Has a transmission range of up to 1.2 miles
– Uses a 3-axis digital stabilization system
– Features Auto Takeoff, Auto Landing, Waypoints, Autonomous Flight Plan, and more
– Weighs 1.1 pounds with a total size of 15"x3.5"x12.9"
The biggest pro that the Bebop 2 by Parrot has to offer is the FreeFlight Pro app that is used for the majority of Parrot's drones, including both Bebop 1 and 2 and the Disco line. It's designed to work with their FPV goggles, saves your aerial photography footage, flight data, and gives you access to a number of useful and awesome features, including Autonomous Flight Plan.
The biggest con, however, is that, unfortunately, you have to purchase some of the features in the app to be able to use them, which can be a downer for some.

Click To Shop or Read Reviews
AirDog Autonomous Action Drone
Read reviews and show for the Airdog
Back To Top
AirDog is an awesome autonomous drone that has flown under a lot of people's radars, but we thought it's time to show some love and recognition. At this time of writing, there are only two sellers. One has it priced at $630, the other at $1300, but we're hoping more pricing will be available in the near future!
Listed below are the specs and features:
– Automatically uses an autonomous flight feature that follows you around without having to use a controller through the use of motion prediction technology
– Comes with the AirLeash, which is a wearable tracking device that is 100% waterproof that allows you to make adjustments while it's in flight
– Able to fly through winds reaching up to 28 knots
– Features automatic autonomous flight, multiple flight modes already included and additional modes that are to be released soon, LiDAR, Wakeboard, Surf, Auto Takeoff, Auto Land, Return to Home, and more
– Has a foldable design that makes traveling with it as easy as possible
– Compatible with GoPro Hero 3, 3+, Silver, White, Black, Hero 4 Black, Silver, and the adapter for GoPro Hero 5
– Total flight time of up to 15 minutes
– Able to detect a collision with the ground and avoid it using LiDAR
– Weighs 4.1 pounds with a total size of 24.7"x24.7"x5.4"
The biggest pro that the AirDog has to offer is quite obvious. For those who want a fully autonomous drone that requires almost nothing on your end, this is your best bet. It predicts and tracks your movements using motion prediction technology, something you'll rarely, if ever, find anywhere else.
The biggest con, however, is that some customers have received some faulty batteries. Although, customers have reported that they have received replacement batteries from the manufacturer at no cost, which is always a great gesture.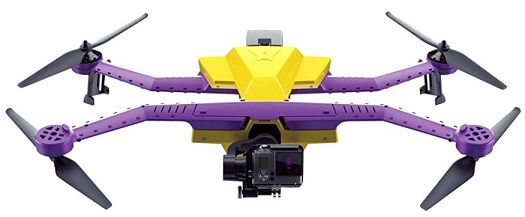 Click To Shop or Read Reviews
3DR Solo
Read reviews and show for the 3DR Solo
Back To Top
Who wasn't excited to hear about the release of the Solo by 3DR? Fortunately for all of us, it's currently priced at around $230, making it an absolute steal and one of the best autonomous drones for sale that won't drain your wallet entirely.
Listed below are the specs and features:
– Features Auto Takeoff, Auto Land, One-Key Photos and Recordings, One-Key Flight Pause, Smart Shots, Orbit, Cable Cam, Follow Me, Selfie, and more
– Includes a high-quality HDMI input port in the controller for a quick connection to any screen of your choice, be it your laptop, smartphone, tablet, etc
– Offers wireless HD video streaming from a connected GoPro straight to your smartphone or other mobile device
– Has a transmission range of up to half a mile
– Uses LiDAR technology to ensure that indoor flight is both safe and fully possible
– Total flight time of between 15 to 20 minutes depending on whether or not you use the gimbal and a GoPro
– Compatible with GoPro models Hero 3+ and Hero 4
– Weighs 3.3 pounds with a total size of 18"x18"x10"
The biggest pro that the Solo by 3DR has to offer would definitely be the price and what you're receiving. It's a fantastic autonomous drone that comes at a surprising, reasonable price.
The biggest con, however, is that it does not come with a gimbal. If you want to have one with the drone, you will need to purchase one separately. This is most likely the case because it does not come with a camera, which you will also need to supply on your own.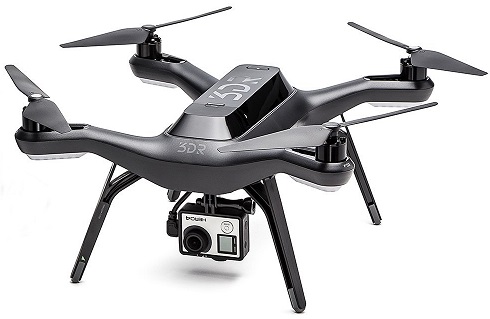 Click To Shop or Read Reviews
Top Drones With Autonomous Flight
Autonomous drones are awesome, whether you're a beginner who's a bit intimidated by drones and want a helping hand, or an adventurer who want to utilize these features for your next activity, we can all agree that these types of drones are incredibly beneficial for everyone.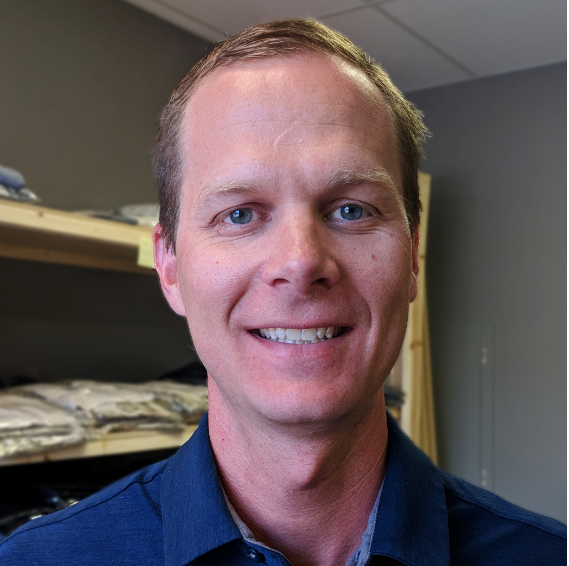 Mike is an online entrepreneur and digital marketing specialist who also loves flying drones. He has owned and managed Dronethusiast since 2015 and enjoys writing reviews and analyzing different topics in the fast moving Drone technology space. Along with the editorial team at Dronethusiast Mike spends hundreds of hours each year analyzing and studying different drones and their tech specs to help consumers find the best products for their needs. Contact Mike by using the Dronethusiast.com Contact page or reach out at mike@dronethusiast.com.