Used Drones For Sale (4 Places To Find Cheap Used Drones)


It's no secret that quality quadcopters tend to be quite expensive. Fortunately, there are many places where you can now find used drones for sale. As long as you're buying from a seller you can trust, and as long as the drone in question is still in flyable condition, this is a great way for people who don't have thousands of dollars to spend to get involved with the drone piloting hobby.
We've put together the following guide of the four best ways to find used drones for sale, in order of most to least trustworthy. And if you're looking for inexpensive ways to get involved with quadcopters, don't forget to check out our comprehensive guide to finding cheap drones.
Finding The Best Refurbished Drones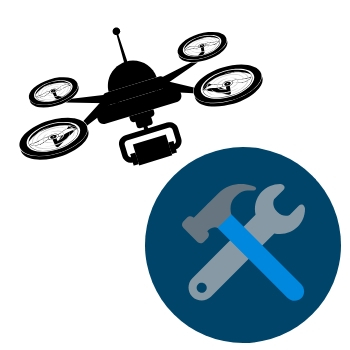 Click To Find Refurbished Drones
The best refurbished drones for sale are usually found on the websites of the manufacturers who make them. Companies like Altair Aerial (whose wares you can see by clicking the button above) will buy back their own drones or repair drones that didn't come out quite right during the manufacturing process and sell them at a greatly reduced price – sometimes more than a hundred dollars off!
This is the best way to buy used drones because you still have the manufacturer's guarantee of protection and ongoing customer service. Plus, the manufacturer will usually do a better job of repairing the drones and making sure they're still worthy to be sold than anonymous Amazon sellers and the like.
Refurbished DJI Drones
As the largest drone manufacturer in the world, DJI naturally also has the largest refurbished drone store on the Internet. They're almost never out of stock and their used drones have been repaired to the highest quality.
However, they don't usually knock as much off the price as other companies might. For example: at time of writing, a brand new Phantom 4 drone costs $785 USD. A used Phantom 4 from the DJI Refurbished Products store costs $699.
Still, if you're looking for a used DJI drone, this is the best place to start looking: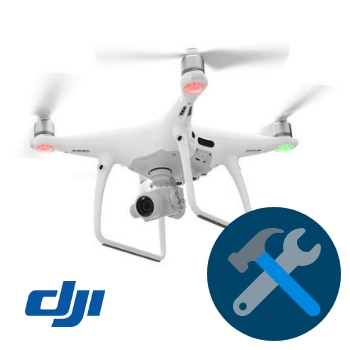 Click To Buy Refurbished DJI Drones
Finding Used Drones For Sale On eBay
eBay has become the biggest online used goods store in the world, so it makes sense that they have a good selection of used drones as well. They usually have a bigger and better selection than any other individual storefront, and the prices tend to be cheaper than what you find in Amazon's used listings as well.


However, when you buy from an individual user, you don't have the same guarantees that you get when you buy from a manufacturer. Somebody might overcharge you for a product that is broken or not as good as it appears in the photographs, and sometimes there isn't much you can do about it.
eBay now provides more comprehensive buyer protection in certain cases and has a full money-back guarantee if you receive an item that is broken or faulty.
Still, a certain amount of caution is required when shopping for used drones on this site. Don't buy from any listing that looks "sketchy" and reach out to the seller if you can to confirm the validity of the product before making a purchase.
Finding Used Drones For Sale On Craigslist
Craigslist is an American website where users can post classified advertisements. Sometimes you can find great deals on all kinds of expensive items, including used drones. If all you want is the cheapest possible price, this is usually where you'll find it.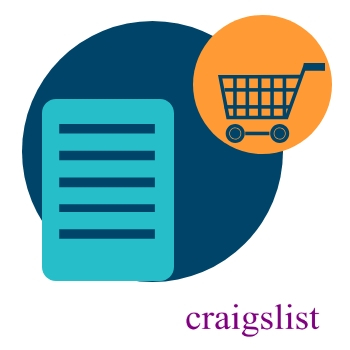 However, Craigslist offers absolutely no buyer protection when you buy a used drone – or any other item – from an advertisement on their site.
It's strongly recommended (by the site itself and by us here at Dronethusiast) that you only buy from Craigslist users in your area and that you meet with them in person and inspect the drone yourself before giving them any money.
If the seller isn't willing to let you inspect the drone, it's probably a scam! Consider buying from another listing or another site.
Finding Used Drones For Sale Near Me
Finally, many people want to know where to find used drones for sale near them. Craigslist is still probably the best place to start looking for a used drone you can inspect in person, but you may also find used drones and drone cameras at places that sell refurbished consumer electronics products, like Best Buy or Walmart.
Obviously, these stores are more trustworthy than buying from strangers on the Internet. However, the selections in these places are usually very limited if they exist at all, so you might want to call ahead and see if they actually have the product you're looking for – or if they even have used drones for sale – before driving out to make a purchase.