Aerial photography Austin is the latest and greatest way to get the footage you need for whatever reason you may have, whether it's video footage or some still photographs from the sky.
It's increased in popularity drastically within the city of Austin, Texas, making it a business sought after by a range of business owners. Aerial video is the best way to get the footage your business needs if you can't get in the air yourself.
There are a number of reputable Austin aerial photography businesses that bring the footage you need to the next level. Whether it's offering one specialized service or a large variety of services, the aerial photography industry is bigger and brighter than it ever has been.
Want to Learn Drone Aerial Photography?
At Dronethusiast we partner with one of the best Drone Aerial Photography training companies – Drone Launch. If you want to learn how to do quality aerial photography we suggest you sign up for their extremely high quality course and get to work training! You'll also get $50 off the course because you're a Dronethusiat reader!
Real Estate Aerial Photography Austin, Texas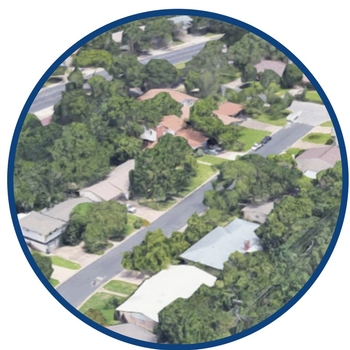 Because real estate agents are constantly on the lookout for new ways to showcase the homes and properties they're responsible for selling, they've taken to drone photography to switch up how they sell their client's properties.
Real estate companies in charge of selling large properties, such as rural farm plots, for example, simply cannot afford to spend so much time surveying and photographing the area on their own, on the ground.
This is where aerial photography comes into play. It gives real estate agents and companies a new way to showcase their properties without having to do as much as they'd need to.
Thanks to drone technology, real estate agents are able to hold open houses without potential buyers needing to step foot onto the property. Images showcasing the properties in other perspectives are also a great possibility now.
Aerial Construction Photography Austin, Texas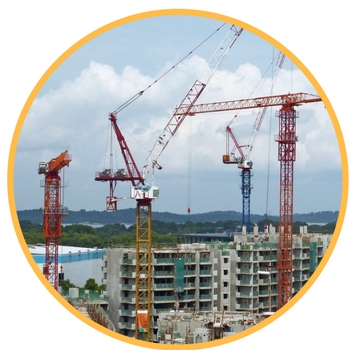 Construction companies are another prime example of where aerial photography is needed. Austin quadcopter aerial photography gives construction companies the ability to record their construction progress from an aerial point of view.
Because construction companies deal with multiple angles when it comes to their work, employing an RC aerial photography business saves them both time and money on their projects.
What's more, it's also a great way for them to advertise all of their services and show their previous projects. Using an aerial photography service showcases their previous work in a way that a lot of the competition can't, so it's a great deal for construction companies looking to smash their competitors out of the race.
Construction companies, when working with an aerial photography business, have the ability to send progress reports through photos and videos to those they are working for. This makes completing progress reports much easier than it ever has been.
Aerial Photography Companies in Austin, Texas
There are a wide variety of aerial photography companies currently located in Austin, Texas, all of which are eager to provide their clients with a fresh, creative way to ramp up their own business.
Accent Aerial Photography
Website:http://www.accentap.com/
Phone: 512-297-1098
Accent Aerial Photography is the best choice for any business looking into having thermal infrared imaging, 3D mapping, and even 360-degree interactive panoramic images and videos done.
Not only do they offer drone photography Austin, they also use full-scale helicopters for altitudes over 400 feet when a drone cannot do the job.
They've been servicing Austin, Texas since 2009 for all aerial photography needs using both ready-to-fly and custom-made drones. Their custom drones are some of the most-used custom quad-rotor drones that have ever been introduced into the industry.
Austin 360 Photography
Website:www.austin360photography.com/
Phone: 512-686-4707
Austin 360 Photography specializes in real estate aerial photography. They provide open house tours using their drones in order for potential buyers to see homes and properties up for sale without actually being there.
They also offer real estate aerial photography in the way of both raw and polished photos of properties up for sale. Clients can have more than 25 polished photos and the entire cache of raw images from their shoots delivered to them.
Clients have access to private property listings on a domain using an app that pairs with their photography, as well.
Finding Aerial Video Companies in Austin, Texas
Aerial photography Austin is now easier to find than ever. Aerial video Austin has become an extremely popular method to use with various business owners in multiple industries, especially the real estate and construction fields.
Further Reading
Dronethusiast – Best Drones Under $150

The writer known as I Coleman is a veteran tech reviewer who's spent seven years writing about everything from PC hardware to drone tech and who joined the Dronethusiast team early in 2017. I brings his characteristic sense of humor and attention to detail to our product reviews and buyer's guides, making sure that they're packed with expert analysis in a way that's still easy for hobby newcomers to understand. In his spare time, I is using drones to create 3D modeling software for a company in his hometown.