Best Autopilot Drones [Updated 2021] Top 7 Drones With Autopilot Reviews

Updated:
Autopilot drones can make for some of the best flight experiences. They provide stability with GPS and can fly without being manually controlled. Because of the autopilot features, more professional drones are going to be expensive. However, there are a couple of great options for those looking for autopilot drones that are more budget-friendly.
BEST AUTOPILOT DRONES
#1 Budget Autopilot
Altair Outlaw
Camera:

1080p FPV 500 Meter Range

Range:

1000+ Meters

Time:

18 Minutes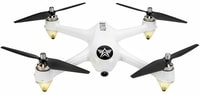 #1 Pro Autopilot
DJI Mavic 2 Pro
Camera:

4K Ultra HD

Range:

18 KM

Time:

31 Min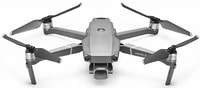 #2 Pro Autopilot
DJI Phantom 4 Professional
Camera:

4K 20 MP

Range:

3.5 – 5 Kilometers

Time:

28 Minutes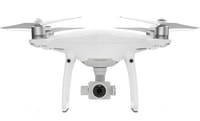 Altair Outlaw – Best Budget Autopilot Drone
The Altair Outlaw is a Dronethusiast favorite. It comes with some amazing features for an affordable cost. It has multiple flight modes like return-to-home and altitude hold which makes it a stand out for autopilot flying. It provides you with stable and smooth flying which makes the other features on the Outlaw shine.
Its built-in 1080p camera captures stunning and clear footage, plus has an average of 18 minutes of flight time. The Aerial Outlaw is a professional quality autopilot drone, for a fraction of the price. We love it because you can spend less than $300 and don't have to sacrifice any amazing features.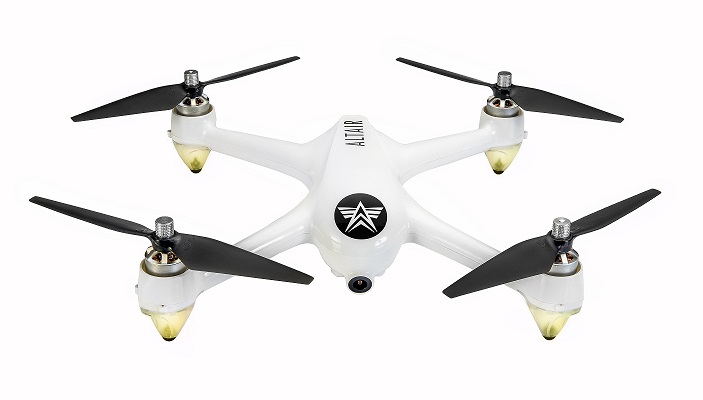 Click To Shop or Read Reviews
DJI Mavic 2 Pro – Best Professional Drones with Autopilot
If you're searching for an amazing professional autopilot drone, the DJI Mavic 2 Pro is a great option. Aerial photographers are going to love this drone and its features. It comes equipped with a Hasselblad L1d-20c camera that produces stunning photo and video. It's 3-axis gimbal technology paired with a maximum 30 minutes of flight time, create a smooth and stable flight every time.
The drone can pick up some great speed but uses its autopilot features to keep itself and you safe. It's great for the adventurous aerial photographer, as it's foldable making traveling a breeze. The DJI Mavic 2 Pro was built for professionals and the amazing camera features make this autopilot drone worth every penny.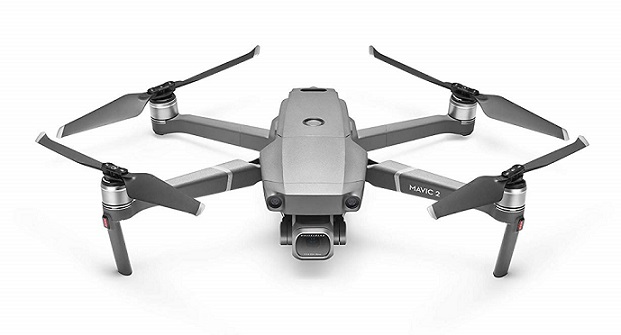 Click To Shop or Read Reviews
DJI Phantom 4 Professional
Despite the DJI Phantom 4 Pro being a few years old, it's still one of the most popular auto-pilot drones amongst professional aerial photographers. The 1080p camera is great for capturing brilliant imagery. It's larger than the DJI Mavic 2 Pro, and missing some of the extra camera features, but it's still a solid professional autopilot drone. The Phantom has three flight modes that are easy to switch between. In Position Mode offers obstacle sensing, Sport Mode adds extra agility and higher speed. While in Sport Mode, the Phantom can reach 45mph speeds. Atti Mode is ideal for the most experienced pilots. It switches off satellite stabilization and hold's the drone's altitude, making for smoother footage. This a top choice for professional pilots.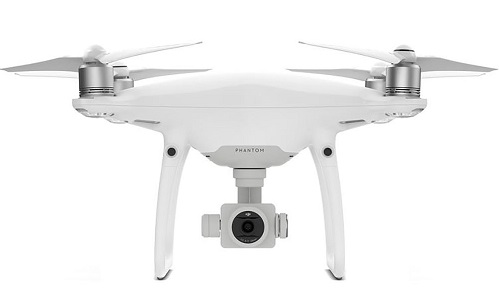 Click To Shop or Read Reviews
Yuneec Typhoon H
The Yuneec Typhoon H is an innovative and exciting autopilot drone. It goes beyond traditional quadcopters and offers great features that consumers love. It has a noteworthy CGO3+ gimbal camera with a 360° range of motion that offers manual camera settings while in flight. This drone has professional quality features but is sold at a consumer price. There are a handful of flight modes to use for added stability and exploration. You can set your drone to orbit a circular path around you as you fly as well as setting points of interest so your Typhoon will automatically orbit a subject of your choice. There are follow me features that allow your drone to move with you and easy return to home for easy landing right near you.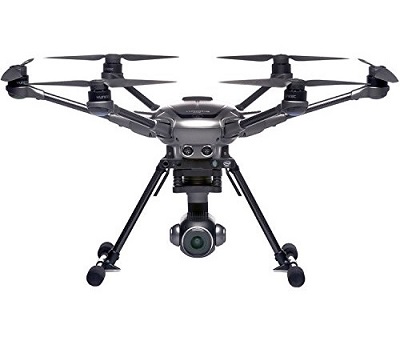 Click To Shop or Read Reviews
Hubsan H501S
One of the cheaper options for an autopilot drone is the Hubsan H501S. It doesn't have as many camera features as some of the more professional drones, but it is still equipped with some great auto features. It comes with a 1080p HD camera and has automatic return, altitude mode, and follow-me capabilities. It's small, compact size makes it good for traveling and you get an average of 20 minutes of flying which is great for the price you're paying. While more professional drone features are missing, you're still getting a nice drone for less than $300.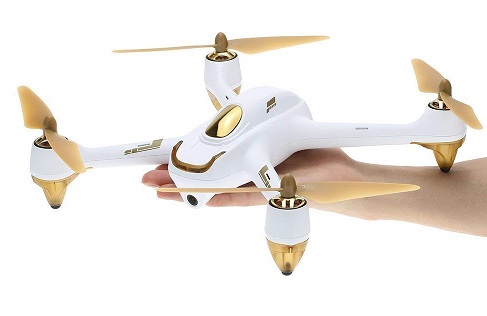 Click To Shop or Read Reviews
Holy Stone HS100
The Holy Stone HS100 is another budget-friendly autopilot drone. It has one of the shorter flight times at 15 minutes but is still equipped with headless mode, altitude hold, and one-touch takeoff and landing. This would be a good drone for beginner pilots who are just learning. It has a built-in 1080p, first-person view camera that can capture some great footage. Again, there aren't as many advanced camera features like the more professional drones have, but the Holy Stone HS100 still makes for a great flight experience.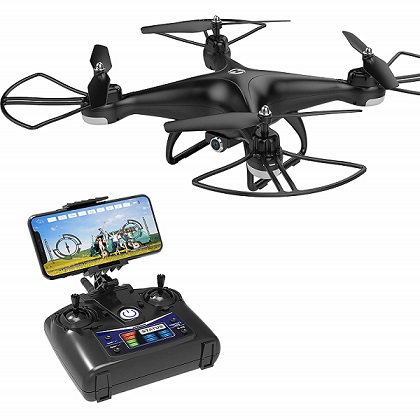 Click To Shop or Read Reviews
Force1 U45W
This drone is one of the most affordable autopilot drones selling for less than $200. It has great beginner qualities and is safe for kids. It comes equipped with a 720p HD camera that can stream live video feed from your phone. The Force1 U45W stays stable while flying with altitude hold and one-touch takeoff and landing. It's easy to control and has a feature that allows you to trace a custom flight path and watch your drone fly. Professional aerial photographers may not enjoy this drone but beginners are sure to love this autopilot learner drone for a great price.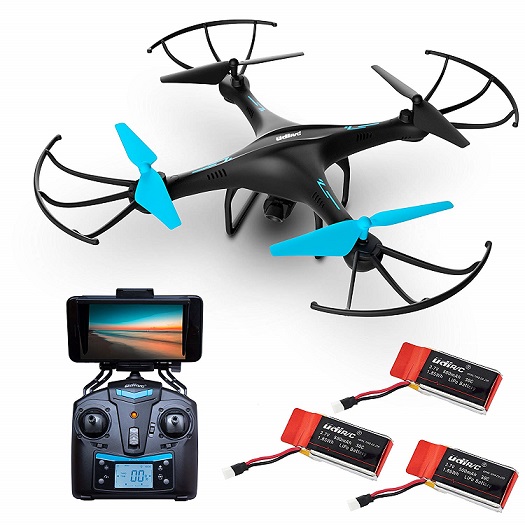 Click To Shop or Read Reviews
Autopilot Drone Features
GPS
The GPS systems in autopilot drones are what allow them to have the autopilot capabilities they do. Without them, hands-free flying wouldn't be possible. GPS systems make it easier to fly longer ranges without losing control. Autopilot drones are some of the most stable drones on the market which is why professionals love them. They can capture smooth and clear footage for anyone to enjoy.
Flight-modes
Many autopilot drones come with multiple flight-modes. Common flight-modes seen in autopilot drones include a follow-me mode, sport mode, and one-touch takeoff and landing modes. They all serve different purposes and create different flight experiences. Follow-me modes allow the drone to follow you as you move and keep you in the frame. This enables you to create complex shots. Sport modes all your autopilot drone to go faster and follow targets such as cars or bikes. One-touch takeoff and landing are important flight modes as they allow for smooth landings and takeoffs with the push of a button. This is a great feature for beginners and pros alike.
Camera
Most autopilot drones come with high-quality built-in cameras. Some have extremely advanced and professional features like adjustable aperture, zoom in and out, and time lapses. These are great for aerial photographers and their careers. However, drone pilots that love flying for a hobby will enjoy many 1080p HD cameras. The autopilot drones fly so smooth making it easy to capture stunning and clear footage every time.
Autopilot Drone FAQs
Are there autopilot features on drones without GPS?
A drone must have a GPS system to have autopilot and hands-free flying features. The GPS system allows your drone to stay in control and stabilized during flight.
How fast are autopilot drones?
Autopilot drones can range in speed. More expensive and professional drones will have flight-modes that allow you to fly faster, while more affordable drones may not get up to as high of speeds. However, most drones have a long flight range making for adventurous flying for pilots of all skills.
Other Interesting articles in "
Reviews

"