Best Drones for Roof Inspections [Updated 2021]

Updated:
Table of Contents
Quick Review: Click here to Jump to Top 3 List
Become an FAA Certified Drone Pilot for Roof Inspections
At Dronethusiast we understand that a lot of you are out there trying to start a business using drones. That's why we recommend you use Drone Pilot Ground School to learn to fly and get your 107 license to fly from the FAA. Drone Pilot Ground School is the best course offered and you can get a special limited time deal because you're a Dronethusiat reader. Click here to get your discount.

Drones for Inspecting a Roof
Drones that started out as entertainment for hobbyists have rapidly evolved into useful tools with a wide range of commercial applications in a number of industries as well as their popularity for quality aerial cinematography. The construction and building inspection business have embraced the technology, particularly for roof inspections.
Such inspections can be done faster and at a lower cost than traditional methods with the added benefit that there is no risk to human life or the tiles or materials on the roof. Roofs tend to bear the brunt of the elements be it rain, snow or heavy winds. Regular inspections will quickly determine the extent of the damage, areas of concern and all relevant roof condition information.
Such inspections without a drone are slow, labor-intensive and put the people and roof material at risk. The right drone for the job will do a complete, detailed inspection in no time at all with no risk to the roof or the people doing the inspections. Costs will be considerably lower than traditional inspections. .Investing in a drone for roof inspections will pay for itself in a short space of time.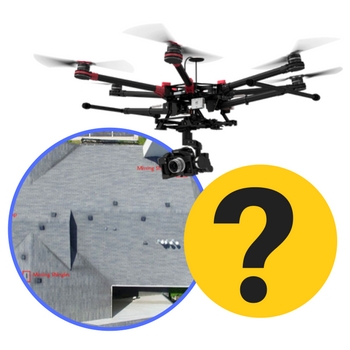 Drone Roof Inspection FAQ
Why use a drone for roof inspections?
We have already pointed out the many benefits but speed and convenience are the main advantages. Once the flight plan is in place, the inspection can be done much faster than a manual inspection. Drone roof inspection price is a fraction of the cost of manual, traditional inspections. All footage is geo-referenced with perfect accuracy. There is no danger of damage to the roof or the people doing the inspection.
Can any drone be used for roof inspections?
The simple answer is no. While there are many great drones, some are better suited for this type of work. In this article, we will highlight the best options for drone roof inspection.
How long does inspection take?
The speed of a drone inspection, from start to finish is amazing and infinitely faster than a manual inspection. Once the basic preparation is done, the inspection can take from 5 to 20 minutes depending on the degree of detail required and the size of the roof.
Is there specific software available for drone roof inspection?
While many applications can be done with the standard software that comes with the drone, there are a number of specific software solutions that will improve the results and cater to specific requirements.
The Best Roof Inspection Drones Available
We have taken a look at the features and benefits as well as the performance of all the top drones in the market to determine the perfect roof inspections drones. Based on the requirements for roof inspections and the nature of the work, these are our top recommendations:
DJI Inspire 2
Read reviews and show for the Original DJI Inspire 2
Back To Top
DJI as a company and the Inspire 2 Quadcopters need no introduction to most people with even a basic knowledge of drones. The tough magnesium-aluminum covered drone is known for superb flying ability and agility and is a firm favorite for these wanting to do top-quality aerial photography. Combine this great drone with the X4S and X5S gimbal cameras and you have a solution with both the flying ability and camera quality ideal for drone roof inspection. This combo kit comes with the powerful Zenmuse X4S camera but there are other combinations or options available.
The Inspire 2 works with 5.2K Gimbal Cameras, allows for CinemaDNG and ProRes Recording has CineCore 2.0 Image Processing for great aerial footage. High bit rates are available in H.264 and H.265 formats. The bundle has a dual-battery feature, 2-Axis Stabilized FPV Camera and Advanced Obstacle Sensing. The dual batteries will provide just under half an hour of fly time and a range of 5 to 7 kilometers.
There are a number of features that add to the safety, convenience and performance of this drone. These include the obstacle avoidance system, GPD, failsafe, smart flight options, automatic return and the ability to use two controllers. This allows for superb control and safe flying conditions while the outstanding camera, gimbals and software ensure top quality footage. Perfect for drone roof inspection.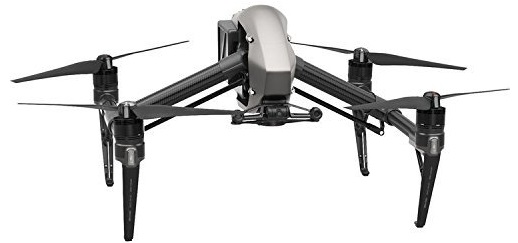 Click To Shop or Read Reviews
Autel X Star
Read reviews and show for Autel X Star
Back To Top
The new 4K X-Star Premium is taking the Autel Robotics range to new heights. The features, design and camera quality make it ideal as a roof inspection drone.
It is user-friendly and easy to fly while still having great agility and capability in the air. It is good size and highly-durable and can handle most conditions with ease. It has a good 25 minutes flight time which should be sufficient for mast applications.
The all-important Ultra HD 4k Video camera does not disappoint. It offers a 108 degree FOV and has an easy-release 3-axis gimbal stabilizer. The range is outstanding offering 720p 240fps, 1080p 120fps, 4K 40fps, or 2.7K 60fps. Stills can be taken at 12MP.
Other important features are the Starpoint Positioning System, SecureFly magnetic interference protection and dual GPS/GLONASS outdoor navigation. Control is through an Android or iOS Starlink application or a controller connected to smart mobile device. It has an impressive range of 2000 meters. It also offers 1.2 miles of HD live view.
The kit comes with an intelligent battery, 1-hour fast charger, 64-GB memory card (MicroSD), spare propellers and a rugged carry case. Autel provides seven day a week customer support in the US.
Aerial footage is clear and smooth and the quality is exceptional. Another great feature is the X-Star Premium offers really good value for money.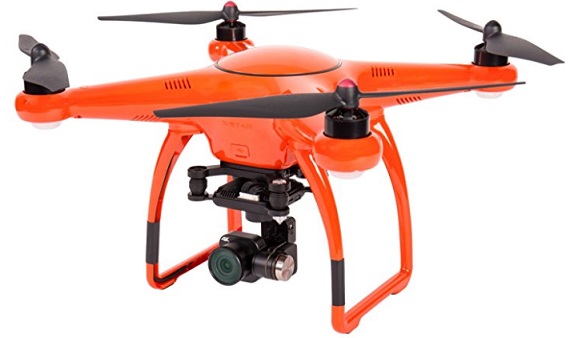 Click To Shop or Read Reviews
DJI Phantom 4
Read reviews and show for DJI Phantom 4
Back To Top
Another legendary DJI done that is perfectly suited as a roof inspection drone is the Phantom 4 Quadcopter Drone. This particular kit comes complete with a spare Intelligent Flight Battery and a convenient protective backpack.
The Phantom 4 has an impressive 28 minute fly time and 5km range, more than enough for roof inspections. Safety and convenience features include Smart Return Home, obstacle avoidance and TapFly to name a few. It has a range of flight modes, allowing you to concentrate on getting the perfect footage without too much concern over flight.
The integrated gimbal ensures smooth and shake-free footage from the 4K camera. The magnesium core improves the durability of the drone without adding to the weight. The design is well balanced for hassle-free flying with exceptional agility and flexibility in the air.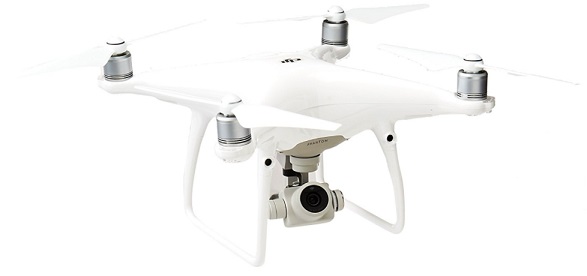 Click To Shop or Read Reviews
Yuneec Typhoon H
Read reviews and show for the Typhoon H
Back To Top
The Yuneec is popular with drone enthusiast and increasingly with the professional and commercial users as well. If offers functionality for two controllers, great obstacle avoidance and a rotating 360-degree 4K Ultra High Definition video and camera. It shoots at 30 or 60fps and 1080p for Raw and JPG images. It also features a retractable landing gear for unobstructed views.
It is ready to fly and the kit includes a dedicated ST-16 controller with 7-inch Android touchscreen, additional propellers, additional battery and a backpack. The controller eliminates the need for an additional smartphone and is user-friendly and intuitive. The 6-rotor design makes for safe, stable and reliable flight while retaining excellent agility and flexibility. It provides additional power and backup in the case of engine failure.
The auto takeoff and land, automatic return feature, 8 flight modes, intelligent sensors and GPS stabilization makes this easy enough for beginners to operate without being too simplistic for more experienced operators. These features free you up to concentrate on the footage and let the drone do most of the flying for you.
Fly time, at about 25 minutes is marginally less than some of its close competition but should be more than adequate for drone roof inspection.
The award winning design is a big step forward for this innovative company and Yuneec are certainly becoming a force to be reckoned with for those wanting a top-notch drone.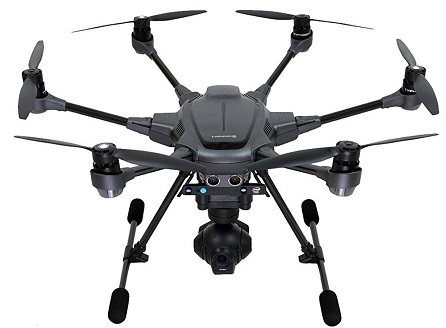 Click To Shop or Read Reviews
DJI Mavic Air
Read reviews and show for the Mavic Air
Back To Top
For starters, the Mavic Air is the size of a large smartphone. However, when it's folded, it becomes small enough to fit snugly, and safely, in your pocket. This makes transportation with it anywhere a snap.
The 4K HD camera offers 12 MP standard still shots, 32 MP panoramic shots, 100 Mbps, and 120 FPS for footage in slow motion.
Stability for the Mavic Air seems like it would be almost impossible. Even when unfolded, it's still small enough yet durable enough to zip around without worry. The 3-axis gimbal is the first of it's kind to fit in a drone that isn't considered a more professional, even commercial, model.
The 7-camera vision system uses the Advanced Pilot Assistance System, or APAS, paired with a number of flight modes that have been taken from both the Spark and Mavic Pro to improve overall flight:
SmartCapture
ActiveTrack
QuickShots
The flight range alone is astounding when it comes to the Mavic Air. We can expect up to 4 km or 2.5 km of transmission range, which is an insane amount of range that was created to impress.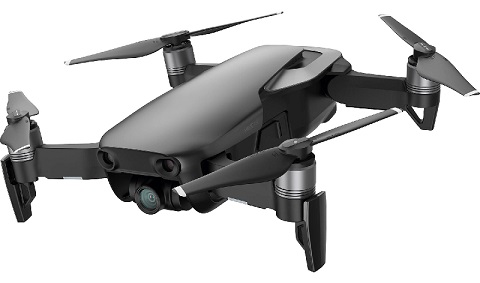 Click To Shop or Read Reviews
GoPro Karma
Read reviews and show for the GoPro Karma Drone
Back To Top
GoPro have long been the leading name in action cameras and have recently paired their camera expertize with state of the art drones. The GoPro Karma is certainly up there with the best of them and is perfectly suitable as a roof inspection drone.
The Hero 6 Black features a two-lens 5.2K Fusion camera for top-quality video and audio or still shots. The new G1 processor allows for 4K footage at 60 fps and full HD 1080p at 240fps. Image quality as well as image stabilization is exceptional and works even at 4K.
It is foldable and portable and both camera and drone are rugged and durable as one would expect from GoPro. The camera also has the versatility to attach to a grip or other GoPro mounts when that might be more suitable.
The downsides are minor, particularly for experienced operators but it does not feature collision protection and is short on auto flight modes. Battery life is not outstanding but sufficient to get the job done.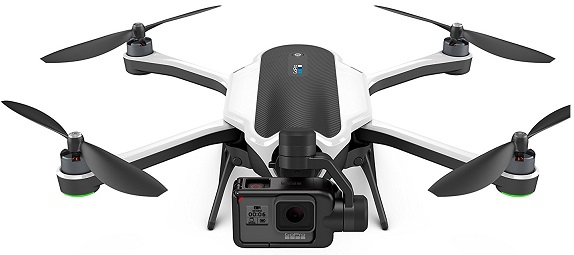 Click To Shop or Read Reviews
Parrot Bebop 2
Read reviews and show for the Parrot Bebop 2
Back To Top
Parrot has come a long way from their early models that were best suited to the leisure market and are now more than suitable for a range of commercial applications. The Bebop 2 is a light, compact drone with a decent fly time, range and ability. The 3-axis digital stabilization makes for shake and shudder free videos. You can take full HD 1080p video or 14Mpx still in DNG, RAW or JPEG from the wide-angle camera. Improvements to the software have led to even better image quality.
It has 8GB onboard storage and communicates via Wi-Fi. The Parrot Cockpit glasses or FPV goggles give you an added dimension to your flying and filming experience.
While its predecessor might not have been ideal for such applications as roof inspections, the Bebop2 has a lot to offer and is more than capable of getting the job done.

Click To Shop or Read Reviews
Conclusion About Roof Inspection Drones
The benefits of using drones for roof inspections are self-evident and the purchase of a suitable drone for this purpose will show a quick and significant return on investment. We selected only those suitable for this purpose in terms of camera quality and aerial ability. All drones reviewed here are up to the job and will improve your speed and accuracy while reducing costs and risk of injury or roof damage. Consider your needs and requirements as well as your budget in order to determine the most suitable option for your environment.
Other Interesting articles in "
Reviews

"