Drone Companies To Watch 2020 (Best New Drone Companies)

The drone industry has a growth rate that feels and seems like it's never going to stop. Drone growth through new, innovative companies have made making the decision to pick a drone one that isn't easily done.
Here at Dronethusiast, we've introduced you to countless drone companies that offer quality drones. Today, however, we're switching gears to introduce you to the best new drone companies of 2020!
We've chosen some of our favorite drone companies to give you an idea of where your next drone should come from and what you need to keep your eyes on. If you're looking for drone companies that are best of the best, you're in the right place!
Best New Drone Company – Altair Aerial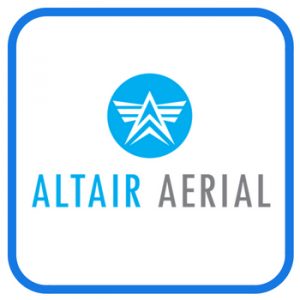 Altair Aerial is a new company based in Lincoln, Nebraska who, while still being relatively new, have outshone a lot of the competition. Their current lineup consists of 3 drones so far, all more than reasonably priced and of great quality for hobbyists, beginners, and experts alike.
They pride themselves in their quality customer service, and they even have a YouTube channel that focuses on building, calibrating, repairing, and, of course, flying all of their drones.
Top Drone – Blackhawk
The Blackhawk by Altair Aerial is currently priced at $109.80, which is a serious bargain considering all it has to offer. See the best price on Amazon.com or get Fast & Free Shipping from their Website at Altairaerial.com
Here are the features and the specs: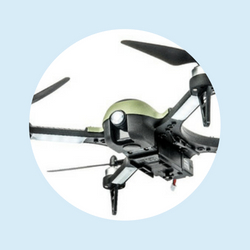 Has a total flight time of between 15 to 17 minutes
Uses a 6-axis gyro stabilization system
Has a maximum transmission range of between 300 to 500 meters
Features an automatic stabilizer for easy landings and automatic lock protection to avoid burnouts
Designed to have a heavy-duty construction
Able to fly at high speeds
Uses independent ESCs
Has an action camera mount compatible with GoPro models Hero3 and Hero4
The Blackhawk by Altair Aerial is a drone designed for those with experience, but that doesn't mean beginners can't indulge themselves! Overall, Altair Aerial is our top pick for one of the best new drone companies.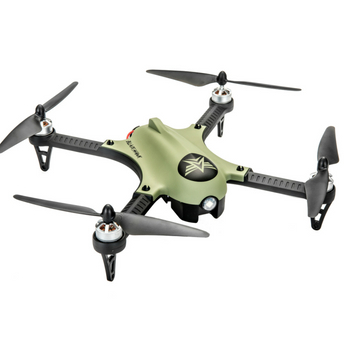 Click To Shop or Read Reviews
New Drone Company – Autel Robotics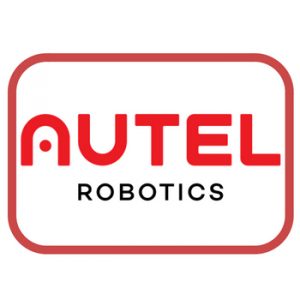 Autel Robotics, originally a start-up company, is a Bothell, Washington-based drone company that primarily focuses on aerial photography drones. They were originally founded in 2015, and since then risen to prominence over the last year or so.
Autel Robotics has a lineup of 3 drones thus far. They are dedicated to inspiring creativity in drone users and providing new aerial exploration technology through their camera drones. Their X-Star Premium drone, interestingly enough, made its debut at the 2016 CES.
Top Drone – X-Star Premium
The X-Star Premium by Autel Robotics is currently going for around $659, but don't let the price intimidate you. This is a drone that's well worth the price you're paying!
Here are the features and the specs: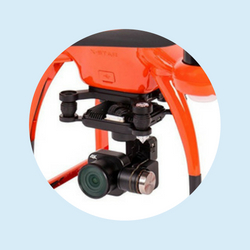 Comes in orange and white colors
Has a 4K onboard camera capable of 12MP photos and video in 4K30, 2.7K60, 1080p120, and 720p240 resolutions
Uses dual GPS and GLONASS outdoor navigation systems
Has a total flight time of up to 25 minutes
akes a 14.8V LiPo battery
Features SecureFlyTM magnetic interference protection, Startpoint Positioning SystemTM, Beginner Mode, Follow, Orbit, Waypoints, Automatic Return to Home, One-Button Takeoff, One-Button Land and One-Button Hover
Uses a controller with an integrated LCD display
Able to use your smartphone or other smart device with the Starlink app for fullscreen, live video in HD
Has a maximum transmission range of up to 1.2 miles away
Uses a removable 3-axis gimbal
Able to be flown outdoors, indoors, and even at low altitudes
Comes with a 1.5-hour fast charger, 64 GB memory card and a semi-hard, splash-proof, zippered, premium carrying case
The X-Star Premium by Autel Robotics is a drone that constantly impresses users. For example, even when a GPS signal is weak or not available entirely, it's still able to fly accurately.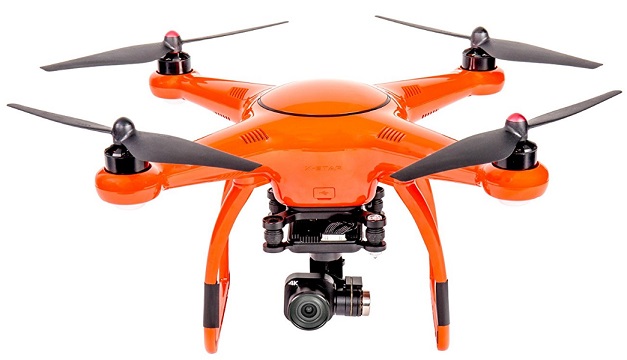 Click To Shop or Read Reviews
New Drone Company – Flyability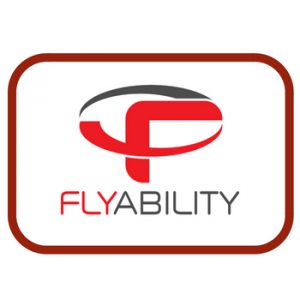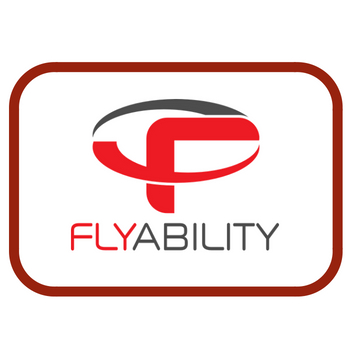 Flyability is a Swiss company, founded in 2014 and based in Lausanne, who aims to become the leader in the segment of flying robotics. Flyability takes pride in their purpose of creating drones that are able to operate indoors in complex, confined spaces along with people.
Flyability is most notable for creating the Elios back in 2015, which we will introduce to you in a moment. They are a pragmatic company looking to solve many of today's problems by changing the way we communicate, play, and even work.
Top Drone – Elios
If you're looking to get your hands on an Elios by Flyability, you're making the right decision. You can do so by clicking here.
Here are the features and the specs: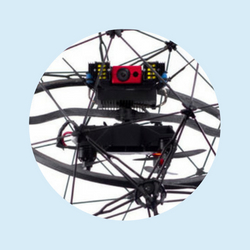 Uses an integrated payload with simultaneous, full HD paired with thermal imagery recordings and adjustable tilt angles
Has robust digital video downlink with live 2.4GHz feedback that works beyond the line of sight, even in metallic environments that typically pose a challenge
Made of a protective, carbon fiber structural frame that is collision-tolerant for up to 15 km/h that's easily maintained
Uses onboard powerful LED lighting for inspection and navigation in the darkest of areas
Presents mission data for future reference through specific software after finishing an inspection flight
Uses cutting-edge wireless communication
Works with the Elios Ground Station controller, which consists of a physical remote controller and a tablet combined with the Elios application for live telemetry data and a live video SD stream
Dust and splash-resistant
Able to operate in environments between 0 to 50 degrees Celsius
Comes with an embedded SD card for data storage
Features Flyability Inspector and Point of Interest (POI)
The Elios by Flyability has taken the idea of an industrial drone to an entirely new level. It allows for safer, more productive workplaces while remaining easy to understand and use after just a few hours of training.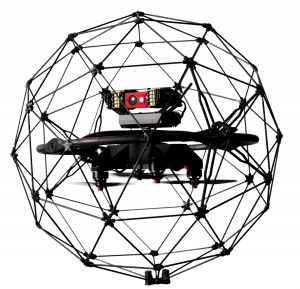 New Drone Company – Insitu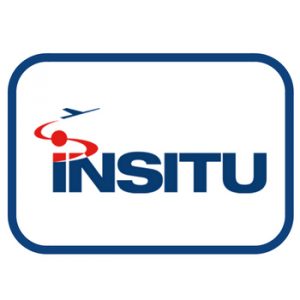 Insitu is a wholly owned subsidiary of The Boeing Company, who are currently pioneering when it comes to the design, development, production, and overall operation of cost-effective and high-performance drones. They have a number of offices all over the world, from North America, Australia, to the United Kingdom.
They have technologies available for all industries alike, including environment monitoring, search and rescue, mining operations, precision agriculture and even disaster relief. Overall, Insitu is working on some of the most innovative drone technology where surveying and reconnaissance are concerned.
Top Drone – ScanEagle 3
The ScanEagle 3 by Insitu was only just unveiled at the 2018 Xponential in Denver, Colorado. It was created with the demands for a drone with a significantly higher payload and a longer endurance life in mind.
Here are the features and the specs: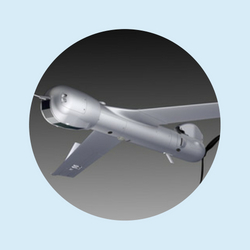 Able to carry up to 3 payloads at one time with a maximum load of 9.1 kg
Compatible with the Common Open Mission Management Command and Control (ICOMC2), Skyhook, INEXA Control Station, and other launch and recovery systems
Able to easily undertake missions that have a longer range than others
Offers simultaneous multimission capabilities for oil and gas, mining inspections, infrastructure, and more
Uses adjustable wings that ensure quick integration of payload
Has an onboard power rate of 170-plus W
Uses an encrypted and unencrypted C22 datalink with digital-encrypted video datalink
Has an EO, EO900 camera and telescope with MWIR and a dual-imager turret
The ScanEagle 3 by Insitu is still being designed and perfected, so it's not for sale yet, but we're hoping that it'll be available in the near future.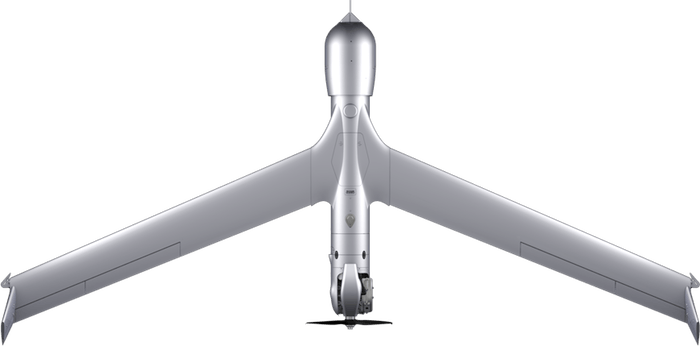 The Best New Drone Companies
If we've learned one thing, it's that these drone companies are changing the way the drone industry works. Not only are drones being designed to be used as a recreational hobby, but they're also being designed to assist us and meet our commercial and industrial needs.
Other Interesting articles in "
Reviews

"