Cyber Monday RC Truck Deals 2021
Updated:
Cyber Monday RC Truck deals are just one week away from becoming a reality! Keep an eye on this page as we continue to update it with all the best discounts available on Cyber Monday in 2019!
BEST CYBER MONDAY RC TRUCK DEALS 2021
#1 RC Truck for Kids
Bravo RC Truck
speed:

20+ MPH

range:

80 Meters

battery:

20 Minutes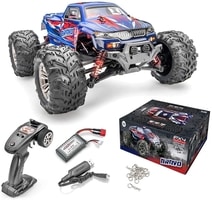 Table of Contents
Cyber Monday is a huge shopping event that takes place online the Monday after Thanksgiving. It's a great way to save some money shopping for holiday gifts.
RC toys are popular items that tend to go on sale during Cyber Monday. One RC toy that makes a great gift is an RC truck. They come in many different sizes and price points and can be used by kids and adults.
At dronethusiast, we spend a lot of our time driving and testing different RC trucks so we know which ones are best. Plus, we're plugged into the RC industry and are some of the first to know about Cyber Monday sales for RC trucks.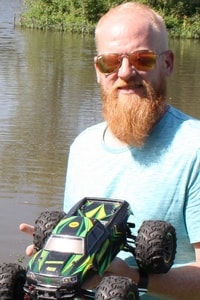 Our staff at Dronethusiast is plugged into the RC hobby industry and we are going to be keeping you up-to-date on all the best deals this coming Cyber Monday.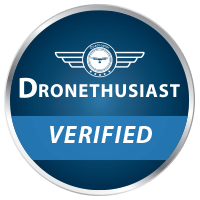 This year, we are devoting a portion of our reviews to a companies reputation. When you're buying an RC hobby product, one of the hardest thing to know is how a company is going to take care of you. A lot of hobby specifications are pretty similar, but you want to choose a company that is there for you after the purchase.
You can trust that our editorial staff stands behind these reviews 100%. If you have a comment or question, please reach out to me at justin@dronethusiast.com or leave a comment below.
Be sure to check back on this article regularly because we'll be releasing Cyber Monday deals as we learn them and give you an idea of what RC trucks to look for this year.
What to look for in RC trucks for Cyber Monday
There are a lot of options for RC trucks that you can buy online. If you've never bought one before, you may be wondering about which truck is best and what to look for. Here are Dronethusiast's top tips for what to look for this Cyber Monday when shopping for an RC truck.
Battery Life
Battery life is a huge part of any RC toy. You want to make sure that you are getting a good amount of driving time for the amount of money you're spending. The average battery life of an RC truck is around 15 minutes so keep this is mind when shopping. You may want to consider buying an extra battery life or two if the RC truck you want has a shorter driving time.
Speed
Speed is another thing shoppers should definitely consider when looking for RC trucks. If you are hoping to drive your truck on pavement, you probably want an RC truck that goes pretty fast, at least 30 mph. However, if off-roading and rock-crawling are more your style you won't need an RC truck to reach high speeds. This will help you control it as you are using it.
Motor
An RC truck's motor and speed go hand in hand. RC trucks will either have a brushed or brushless motor. A brushed motor is best if you're not needing to go as fast and want a truck that can climb through rocks and obstacles and drive on difficult terrains. However, if you're hoping to be the fastest RC driver out there you will want an RC truck with a brushless motor for the best and fastest speeds.
Price
Always set a budget when buying an RC truck. There are many different categories of RC trucks that range in price. If you're a beginner or buying for someone who is, sticking to a more affordable RC truck is probably the way to go. However, more experienced drivers may enjoy having a more expensive RC truck.
Additional Cyber Monday Deals
Cyber Monday RC Rock Crawler Deals by Dronethusiast.com