The Newly Released DJI Mavic Air

With the announcement of the DJI Mavic Air, DJI shows (once again) that it is a manufacturer that knows what their customers want. They deliver some of the best drone technology on the planet, so it's no secret that the new Mavic Air is an entirely new innovation it itself with the help of some old friends.
Everyone is incredibly excited about it and can't wait to get their hands on their own Mavic Air. We're seeing some similarities from the Mavic Pro and the Spark, which come together to make an incredible new addition to the lineup – the Mavic Air.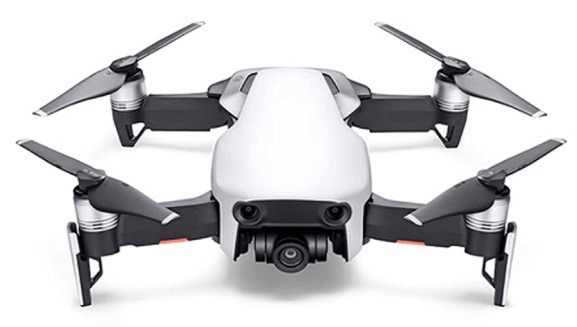 Click To Shop or Read Reviews
Like the Mavic Pro, the DJI Mavic Air is a foldable drone that folds down into something so small you could stick it in your jean's pocket and go anywhere with it. It's also taken gesture controls that we first saw in the Spark, as well.
DJI has absolutely done it again. They've taken the best of the best from the Mavic Pro and the Spark and rolled it into one new, highly excitable drone that we'll be getting our hands on when shipping starts on January 28th.
DJI Mavic Air Specs & Details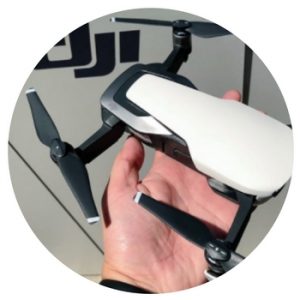 The Mavic Air is half the size of a Mavic Pro, totaling at around 15 ounces. Funnily enough, it was introduced on Tuesday by Michael Perry, the executive of DJI, by pulling it from his pocket during the New York press event.
For starters, the 3-axis gimbal camera with an angular vibration range that is reduced to 0.005 degrees. Because it's set in a triangular formation, the gimbal dampeners ensure steadier shots have never been more possible.
Horizontal, Vertical, and 180-degree panoramas aside, the 32 MP Sphere panoramas are 25 stitched photos that can also be viewed using the DJI Goggles for an immersive perspective beyond compare.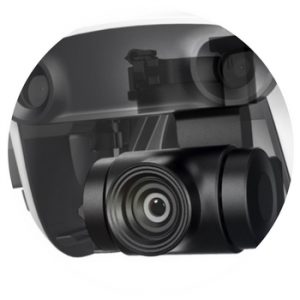 The Mavic Air's camera is 4K at 30 FPS, recording at up to 100 Mbps with exceptional UHD quality. Slow-motion video is also supported, as well. With slow-motion recording you get 1080p resolution at 120 FPS, great for capturing a high-speed adventure.
HDR algorithm photos have their settings tweaked intelligently to match whatever lighting conditions are currently present. Dark or overexposed areas go through a process to find more natural transitions between the shadows and the highlights. The DSP acceleration ensures that your shooting will be more efficient than ever before with any drone.
The Mavic Air's camera pairs a 1/2.3" 12 MP CMOS sensor with an f/2.8 lens and a 35-mm focal length equivalent to 24 mm for shooting high quality videos and taking still photos.
In addition to the Micro SD memory card slot, you get an additional 8 GB of internal storage that saves your videos and photos directly to the drone. You can export all of these files yourself using the USB 3.0 Type-C port.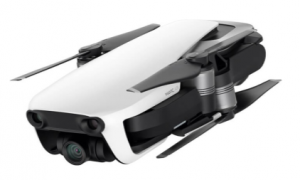 The geometric elegance of the Mavic Air is unstoppable and cannot be compared to any other drone. The arms fold into the aerodynamic chassis, while the magnesium alloy brackets are used to protect the seven onboard cameras. The rear vents dissipate the heat at an efficient rate, while the primary gimbal camera is recessed to ensure it's properly protected.
Speaking of foldable, the remote control is also foldable, as well! It has an ergonomic, low-profile design that holds your smartphone. The control sticks are detachable to ensure that you can store the controller just as comfortably on the go as the Mavic Air itself.
The Mavic Air boasts a 21-minute flight time with a max speed of up to 68.4 kph when in Sport Mode. It comes with FOC ESCs and propulsion, not to mention enhanced WiFi video transmissions.
The new WiFi video transmission system has a support system of dual frequencies for 2.4GHz and 5.8GHz frequencies. It also supports a 720p live transmission view from up to 4 km away.

The New Features of the DJI Mavic Air/2
The Mavic Air has revamped some of the old Mavic line features and introduced some new ones, as well.
ActiveTrack is now able to sense up to 16 subjects at all once. This allows you to choose which tracking subject needs more focus, such as a tree in front of you rather a rock below you. It now has a broader scenario and higher tracking precision applications, following more targets than ever even if a person is jumping, running, or walking.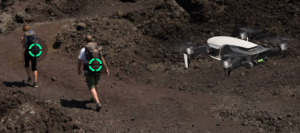 QuickShots gives you 6 different modes to choose from – Dronie, Helix, Boomerang, Asteroid, Rocket, and Circle. These all get you the perfect selfies without much thought about your composition. You can share all of your footage through the DJI GO 4 app straight to social media.
SmartCapture is a new, interactive way of controlling the drone simply by using your hand. You can launch it and control it using hand gestures. You are also able to shoot photos and take videos with hand gestures, as well!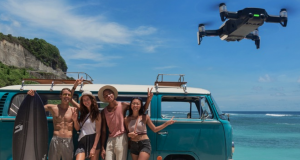 TapFly gives you the ability to fly wherever you are tapping on your smartphone or smart device's screen. It works forwards, backward, and through the Coordinate and Free modes.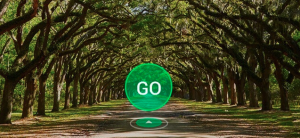 The powerful FlightAutonomy 2.0 system works with advanced VIO technology and consists of the primary gimbal camera, a group of computing cores, IMU redundancies, downward infrared sensing systems, and downward dual-vision sensors.
Information is collected from the surrounding environment and sent to the high-performance processor to ensure that hovering is more precise and flight performance is boosted. The Advanced Pilot Assistance Systems (APAS) allow the drone to pass obstacles both in front and behind without a problem.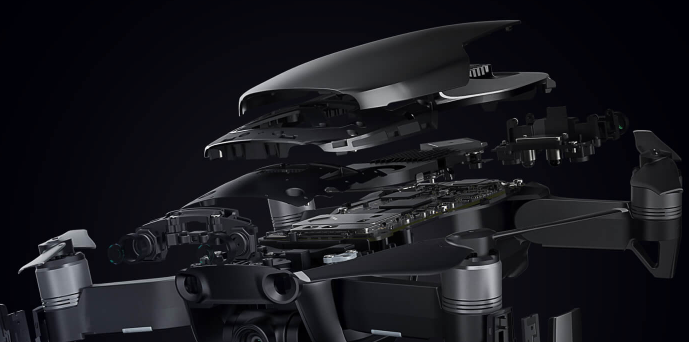 DJI Mavic Air – Pros & Cons
For starters, the Mavic Air has a flight time of 21 minutes, better than 16-minute flight of the Spark, but not reaching the Mavic Pro's 30-minute flight time.
According to DJI, the Mavic Air is designed with a load of sensors that help it avoid obstacles all around, above, and below the drone while keeping a steady pace without the need of a GPS lock. This practically allows the drone to avoid objects and fly itself altogether.
FAQ About the DJI Mavic Air
If you don't see an answer to your question listed below in our FAQ section, get in touch with us and let us know!
Is the Mavic Air a waterproof drone?
No, the Mavic Air is not a waterproof drone.
Should I remove the propellers when I'm transporting it?
Removing the propellers when transporting the Mavic Air is entirely up to you.
How long does it take to charge a Mavic Air battery?
It takes up to 55 minutes to charge each battery when using a charging hub or a standard USB charger.
Does the Mavic Air have accessories?
Yes! We've written another article all about the best DJI Mavic Air accessories.
The Newly Released Mavic Air by DJI
We are so excited and have such high hopes when it comes to the DJI Mavic Air. It comes from an exceptional line of drones before it, including the Mavic Pro, so we are very much looking forward to getting our hands on one.
Other Interesting articles in "
Reviews

"