DJI Phantom 2 Charging Station Review – Smart Powercharge SPC 4000
By Zsolt Vaszary
DJI Phantom 2 Charging Station Hands On Review
The DJI Phantom 2 series is unique in a way that the "smart" batteries that come with the unit are great because they are foolproof. There is no way you accidentally short circuit them, they will only fit in your bird the right way, DJI Phantom 2 charging with the supplied unit is also quite straight forward. At the same time, Phantom 2 batteries are quite expensive compared to the complete purchase price of the platform itself. For instance in case of the Phantom 2 Vision+, the battery value is more than 10% of the barrier of entry since you can buy the platform for $1,169, while the battery still runs at $129.
Look at Batteries as "Fuel"
So taking care of your batteries is crucial, in fact you should look at battery amortization as "fuel" for your Phantom. Wouldn't you want to get the best "gas mileage" out of your bird? Of course you would. If you take proper care of your LiPo batteries, you can get as many as 200 cycles out of them. While if you don't, you could be looking at as little as 50 cycles, so it's easy to calculate that each flight (using one battery) could cost you as much as $ 2,58. Doesn't sound like that much? Well, in case you do your best, it could be as little as 65 cents. Sounds better, doesn't it.
One thing you should consider doing is getting a smart charger station. The friendly folks at Smart Powercharge have been nice enough to send me a review unit of their brand new Smart Powercharge DJI Phantom 2 charging station. You might think that the only benefit of such a charging station is that you can charge batteries in parallel. Well, there is a lot more to it, but let's not jump that far ahead just yet. I have seen people use parallel charging boards and spot on, they only cost like ten bucks. Wicked. But what they will not necessary tell you is that many of these boards (at least the cheap ones) will charge 3 batteries 3 times longer, so you don't save any time using them. Ok, maybe having to plug the next battery in takes some time, but no considerable gain I am sure you agree.
If you are looking for a "home" for your batteries where they can rest peacefully and safely, you need a purpose built solution like the Smart Powercharge DJI Phantom 2 charging station, aka. the SPC 4000. Ok, let's look at my personal experience with the unit.
First Impressions of the DJI Phantom 2 Charging Station
The first thing that I have noticed when opening the box that came straight from Taiwan (you know, the "other" China that produces the high electronic gears) is how well packed the charger is. It comes in a very neat box, everything holds nicely, the box even has a little plastic handle. So in fact, if you wanted to transport your SPC 4000 often, the box would serve well as a carry case. The other thing I have noticed right away is that the finish and housing of the SPC 4000 is top notch, it really has a professional feel and the "paint job" is quite nice too. The metal housing and the weight of the unit gives you the first impression that this charging station might just be a better and safer place to charge your batteries. As we know that LiPo batteries are more susceptible to catching fire than other types, this is an important consideration.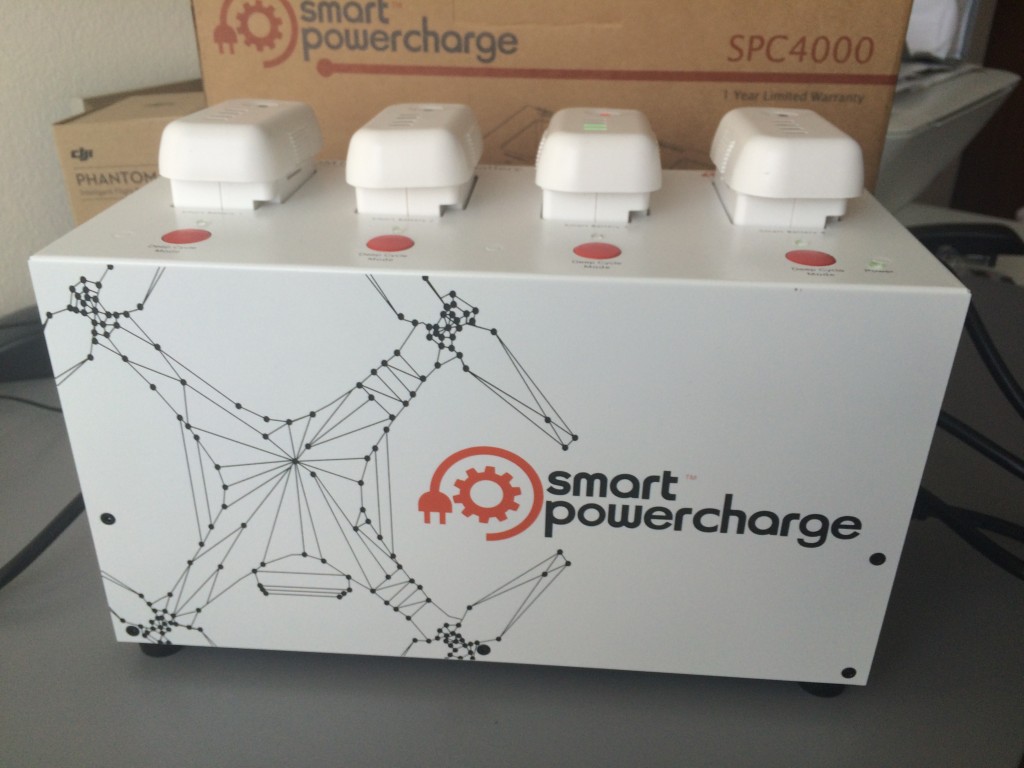 How Does it Work?
Ok, now let's see how the Smart Powercharge DJI Phantom 2 charging station works. All you have to do is to connect the supplied power cord to the unit and you are basically ready to go. It has 4 docking stations for 4 DJI Phantom 2 batteries. All these stations are controlled separately by the charging station. When you want to charge one or more batteries, all you have to do is to slip the battery into the slot. The IC will detect and match the battery's microcontroller to ensure that the battery is charging at the correct rate and cell voltage.
Deep Cycling With the DJI Phantom 2 Charging Station
There is a particular part of battery care that some people can't seem to agree on. It is deep cycling. There is one thing for sure, current DJI User Manuals state: "Charge and discharge the battery completely once every 20 charge/discharge cycles. Discharge the battery until there is less than 8% power or until it can no longer be turned on, then recharge it to maximum capacity. This power cycling procedure will optimize the battery". So if you are unsure about deep cycling and reluctant to go by the manual, do not deep cycle your batteries.
At the same time, the Smart Powercharge SPC 4000 will do this for you, so you don't have to fly at low altitude or just leave the Phantom on and watch the app, to see when it's at 8% precisely. If you push and hold the big red button, the unit will start the deep cycling function and do everything automatically. You will know it is in progress when the LED indicator turns red. Initiating the deep cycle is only possible when your battery is below 30% capacity, so you will need to do this process after a flight. The microcontroller detects battery's current state and handles the discharge (deep cycle) function, protecting the battery's integrity, fluctuating the discharge current between 800mA~400mA, then automating the charge cycle after discharge is complete. More experienced folks told me that the 8% discharge is fine as long as you don't go below 10.8 V and the SPC 4000 does monitor that, so I have used this function just now and my battery is fine. But it's your call.
Charge or Discharge Any Combination
You can simultaneously discharge and charge any combination. The microcontroller detects each battery independently protecting the battery's integrity. The process is all automated, so it's not necessary to remove the batteries after charging. The system can stay on and when the batteries are charged, the CPU completely disconnects from the batteries. It's also a safer place to store your batteries being in a metal housing. So if you don't have a small cooler to keep your batteries in or LiPo bags, the SPC 4000 is a good alternative place to keep them.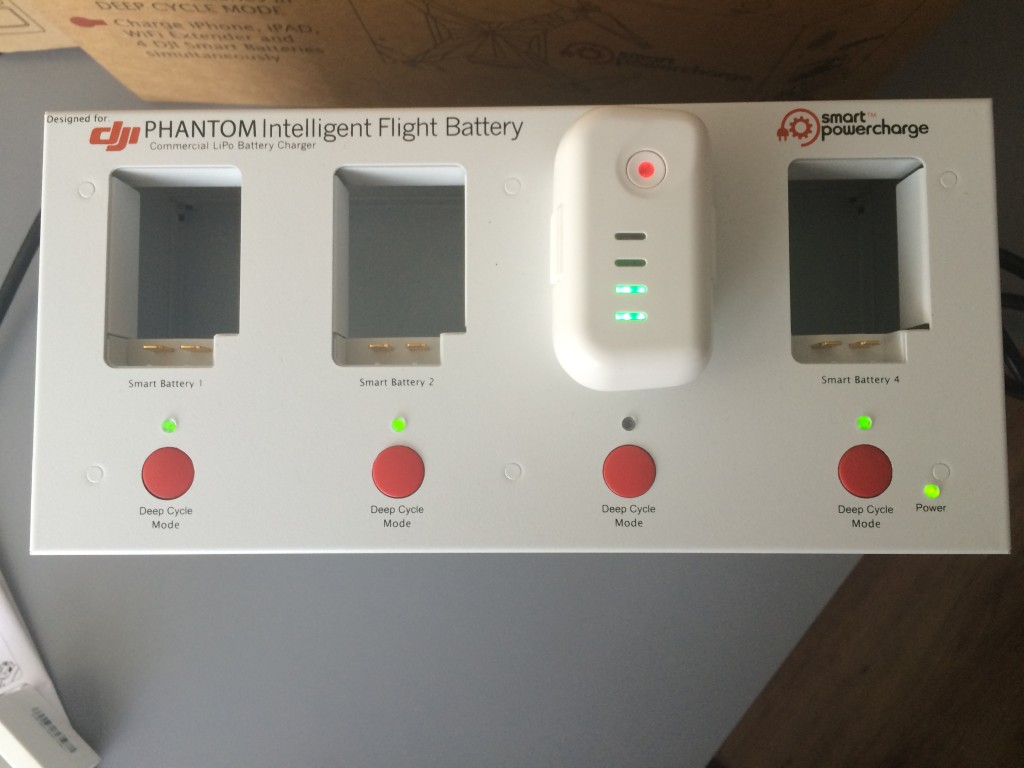 Safety
This system is micro-processor controlled with built in over-voltage protection, over-loading Protection and temperature control on power supply input. The short-circuit protection on power supply input insures safe operation while charging the batteries. The SCP4000 also monitors the voltage and temperature to each battery insuring that each battery is charged safely eliminating damage and LiPo safety concerns. If power supply output goes to less than 8.4V or greater than 13.7V, the charger's LEDs will all flash at the same time and charging will turn off automatically to protect the battery, charger and for general safety reasons of course. If this happens, you need to remove the power cord and check the battery to see if there is a short circuit, damage or swelling and if you find the battery defective, than dispose it.
In deep cycle mode, the built in DC fan will turn on if the temperature reaches 40 degrees Celsius and turn off at 35. The fan is a little loud, so you might want to use it in your man cave if you are lucky enough to have one or any other place where it does not disturb you and your family. A colder garage is also ideal, but definitely don't keep this in your bedroom when the fan is on.
Extras
What I thought was really nifty is that the SPC 4000 has 2 USB slots on the side, you you can charge everything at once. Your range extender and LiPo powered transmitter (if you have DJI Phantom 2 Vision+ V3.0) or even your phone or tablet can be charged at the same time as your batteries, which I found to be super useful and managed to eliminate a lot of cable clutter from my desk where I usually do the charging.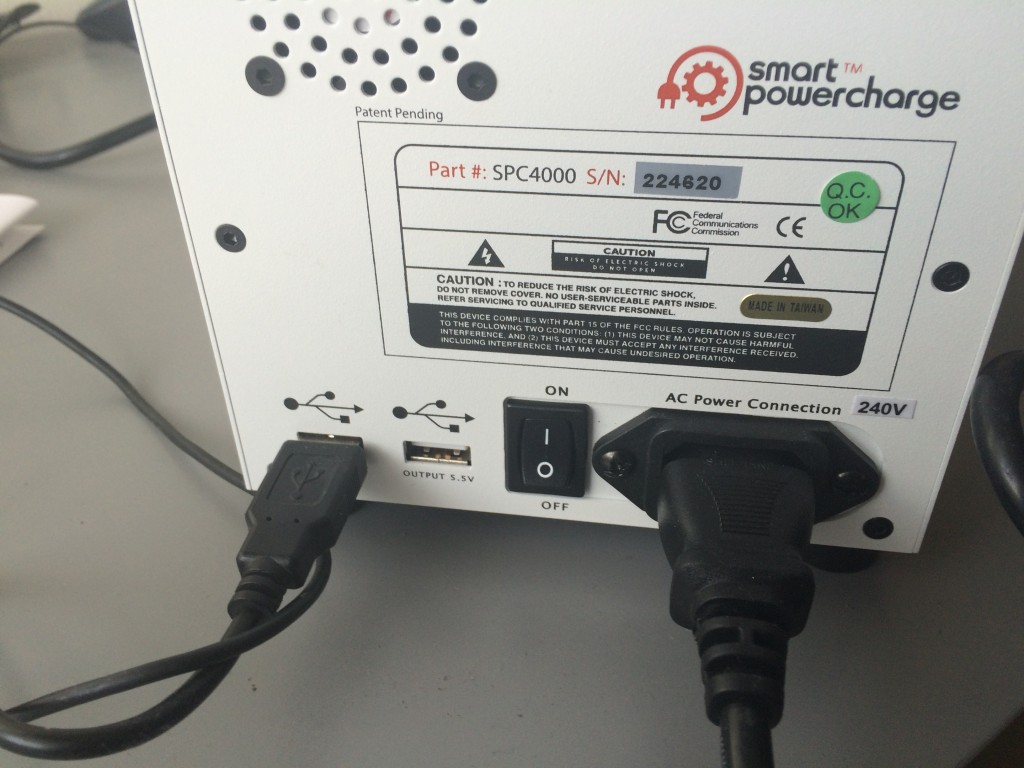 In general, I found the Smart Powercharge SPC 4000 to be quite useful and it gave me the peace of mind that I can leave the batteries unattended and charged them all at once in a controlled environment.
If you decide to get yourself an SPC 4000, there is a good chance that your investment pays off over time if you get more flights out of your batteries. Not having to mess with charging batteries one after the other and watching out when one cycle is ready and need to start the next one is what I found to be the the best part. I could spend that time on other fun stuff or with family by simply slipping the batteries in, turning the unit on and knowing I will be ready for flight the next morning.
I managed to get you guys a 20% discount  ($240 instead of $299) on the Smart Powercharge SPC 4000, so if you order one here, please use the promo code DRONETHUSIAST20 at checkout to claim it. As a special thank you, shipping will be free (for US orders only) and you will also get a free SPC17 is a DUAL USB charger for your iPhone, iPad or any other device that supports USB charging. This and your phantom battery makes a powerful USB charger. Here is what it looks like: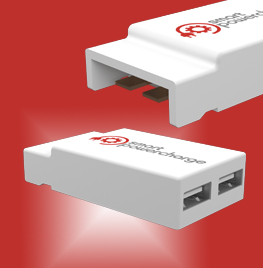 Further Reading
Dronethusiast presents – Best drones under $400
Summary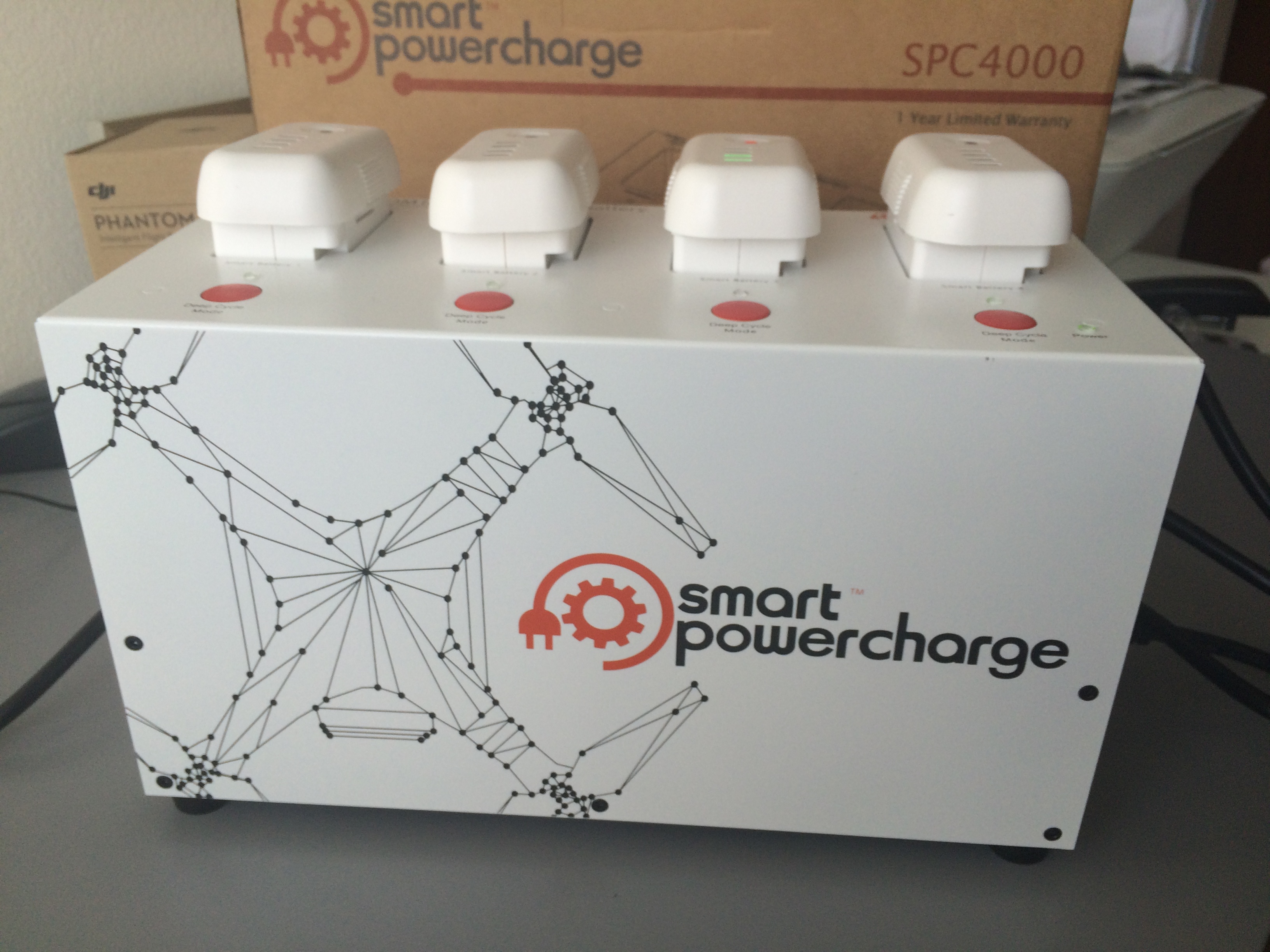 Article Name
DJI Phantom 2 Charging Station Review - Smart Powercharge SPC 4000
Description
This is a hands on review of the Smart Powercharge SPC 4000 parallel charging station for DJI Phantom 2. Charging, deep cycle process, safety and features.
Author
Other Interesting articles in "
Reviews

"