DJI Phantom 4 Motor – In Depth Product Tech Spotlight
When you are out and about getting fantastic footage from the skies in your favorite location, you will no doubt realize that your favorite Phantom model has to have taken a bit of ingenuity in the design department. When in sport mode and with the stars and other elements aligned perfectly, the Phantom 4 motor can achieve around a 45 MPH top speed, and ascent speed is increased to around 13 MPH.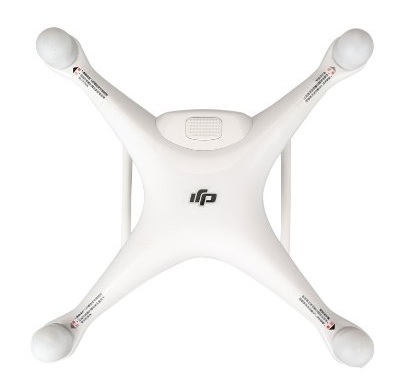 Search For Phantom 4 Replacement Motors On Amazon
The new motor actually uses a very revolutionary stator winding structure that makes for increased ability to embed slot wires, and drastically improve the way in which heat is dissipated. What it really boils down to is that that the DJI Phantom 4 is said to be able to reach speeds of around 45 MPH, which is 10 MPH faster than the Phantom 3. Some very experienced engineers have even reached over 50 MPH, and were very satisfied with that extra boost.
Even taking into consideration the extras you get, you still are able to accomplish an average of 28 minutes on the flight time, which is 5 minutes more than with the Phantom 3. One advancement of the propulsion system is also that with a new locking mechanism, the propellers are better at withstanding the motor slowing up and down, more often, allowing the drone to be more responsive.
The new bearings in this motor are much more durable, and can survive more serious crashes, that in the long run will have you spending less on spare parts, which is a plus for any RC or UAV enthusiast. Even with all of the improvements in the motor department, you as a whole do not lose efficiency, and the coveted and very precious minutes of flight time are what many are after with the Phantom 4.
Phantom 4 Motor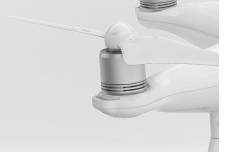 The horizontal speed of the Phantom 4 in the Atti mode is 44.7 MPH, which may vary of course from flight to flight. One cool product that you can order is the Shaluoman 3D printed Motor Guard Cap for DJI Phantom 4 Motor Protector Cover, which you may need after a few crashes, and will always want to have on hand for backup. There are 4 included in the pack, and it is just another thing you can use as a safeguard for the multiple times you know you want the drone in the air. Motor Protectors for Phantom 4
A very sturdy body, the ability to repair and disassemble easier, and quick-release propellers are other great reasons why everyone loves their first try in the skies with the Phantom 4, and the motor behind it is just one of the reasons why it is now the superior choice. While you are getting the best footage yet of canyons, rivers, highways and the byways nearest you, you'll no doubt be moving full speed ahead.
Take a minute to read up on our micro quadcopter kit build post.
Other Interesting articles in "
Reviews

"