25 Years in Aeromodelling and Drones – Meet Our New Writer Chris
Hi everyone, I'm Chris. Originally from the UK but now living in New Zealand. 
I've spent 25 years in Aeromodelling, flying RC models in particular. Aeromodelling is a huge passion of mine and has naturally led me into the world of Drones. This amazing hobby has given me nothing but endless hours of enjoyment. Along with my interest in amateur radio, it has lead me in to an interesting and fulfilling career as a Development Engineer where I spent most of my working career in a laboratory environment developing/building test rigs and testing Hydro Mechanical parts for aircraft. I feel very fortunate and proud to have worked on high profile projects such as the Airbus A380, Boeing 787 Dreamliner and UH60 Blackhawk Helicopter. More recently in my career I was involved with ElectriFlyer.co.uk selling electronics for the hobby. So as you can see, I have tons of experience and can't wait to share it all with you Dronethusiasts.
Over the last 25 years, aeromodelling has changed dramatically. The continually evolving electronics and materials keep this subject interesting and exciting! In the last week there has been yet another breakthrough in battery technology!
http://www.sciencedaily.com/releases/2014/10/141013090449.htm
Who knows where we'll be a few years from now.
The Early Days
My interest started when I was nine years old. My father bought me a beautiful Keil Kraft Dolphin. The Dolphin is a tissue covered free flight glider, 30-inch span and weighs just 65g.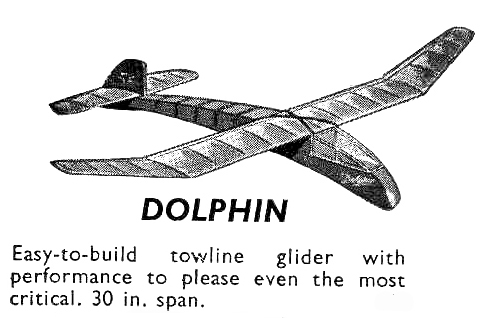 Carefully over a week of evenings, I built and flew the Dolphin. It sparked an everlasting interest in the world of flight and radio control. Although the Dolphin wasn't radio controlled, I learnt more about flight from this model than any of the 100+ RC models I've flown since. You are only in control of a free flight model when it's on the ground. Its flight performance is determined by understanding physics. There's no radio control to mask a less than perfect airframe, no power and no flight controller to keep it stable. It's down to your understanding and appreciation of what makes something fly. It's pure, educational and a huge amount of fun!
My introduction to RC was with a Futaba M Series II Transmitter. Its boxy stylish 70's brown coloured case is a far cry from today's equipment.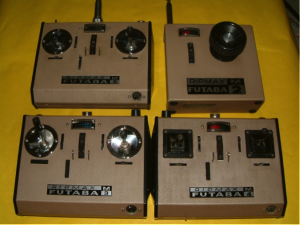 Current Technology
Nowadays of course I use modern 2.4ghz computerized systems like everyone else. Modern systems are very reliable, with no interference issues once associated with older systems. You can safely choose any of the modern systems and they all work well. It just comes down to personal preference.
What I Fly
I've built, bought and flown too many different RC models over the years to list. However, my rule is, if it flies and I can put RC in it, I'll give it go! From the tiny Quadcopters like the Nano Proto X,
To helicopters like the Align T-Rex 700,
To aerobatic models like this 120 Ultimate Biplane,
To F3F Slope Soarers like my Pike WR Extreme,
To Fun-Fly models like my old Funtana Profile,
To my much loved 200km/h Multiplex Funjet Ultra!
And more importantly Drones like my TBS Discovery,
and the Next-D Stingray 3D capable quad!
Getting into FPV
I started experimenting with FPV three years ago. It has opened up an additional world of technology and a different flying experience. There are many ways in which to get started, but here's what I did.
My first FPV experience came from the popular Fat Shark Predator V2 System.
This combined package is a compact plug and play 5.8Ghz system, giving you 1km range and a perfect introduction to FPV. 
In addition, I purchased Immersion RC's EZOSD, giving me a heads-up display. It provides lots of useful information such as compass, altitude, speed, battery voltage, current draw and mAh used. Not essential, but definitely a worthwhile addition.  
Another important, but not essential addition are circular polarized antennas. These improve reception throughout flight, reducing cross polarisation and are the most common style of antenna you'll see within FPV. 
I still use this setup today and would highly recommend it. If you're in the market for a plug and play system with a proven reputation, you really can't go wrong with Fat Shark and Immersion RC products.
I chose the highly recommended Multiplex EasyStar as my first FPV model.  Multiplex design fantastic models of which I've owned many. All made from their patented Elapor foam, which is light, durable and repairs easily. It proved to be a perfect introductory platform for FPV.
[one_half]
[/one_half]
[one_half_last]
[/one_half_last]
Following the EasyStar, I tried FPV in to various different models. The Multiplex Funjet Ultra provides a much faster flying experience! The Parkzone Spitfire provides aerobatic fun and a scale feel of being sat in a cockpit! The Curtis Youngblood Next D Stingray is interesting being a quad that will fly upside down!
My Favorite
And then my favorite FPV machine, the Team Black Sheep (TBS) Discovery (see picture above). It's normally bought in kit form, however there are vendors like myself who will happily build one of these to your spec if building isn't your thing. The discovery with a GoPro mounted on the front is a great tool. It is much like the DJI phantom in many ways, but more customisable. I modified my standard Discovery with a 3D printed 2 axis gimbal, but the Discovery Pro is now available with a 2 axis gimbal of its own.  
I've had an immense amount of fun with the discovery catching some fantastic footage.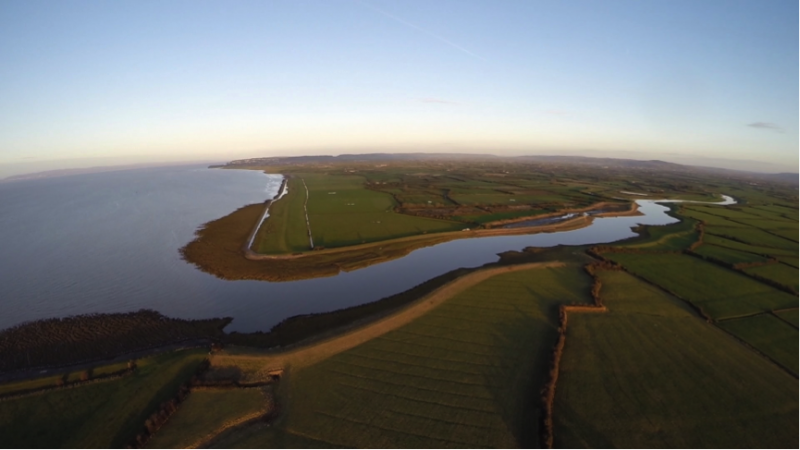 (Photos taken with Discovery, south of Bristol near Weston Super Mare)

I see Drones playing a huge part of society in the future. The applications for this technology are endless. We live in exciting times! What next?………..

Until next time, fly safe and have fun!

Featured Picture: RCHelicopter Fun

Summary

Article Name
25 Years in Aeromodelling - Dronthusiast
Description
I've been 25 years in Aeromodelling, flying RC models in particular is a huge passion of mine and has naturally lead me into the world of Drones.
Author
Other Interesting articles in "
News

"