10 Cases That Will Keep Your DJI Mavic Safe [Updated 2020]- Get Maximum Protection
Best Case For DJI Mavic
Updated: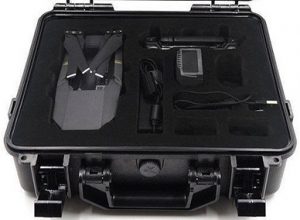 Whether you are surveying pipelines, taking your new drone for a spin in a perfect open spot, or working on advertising a dynamite new property, you are probably not going to want to just pitch the Mavic and its accessories quickly in the back seat. Thankfully, many manufacturers have come out with cases that are perfect for this sizzling hot new drone, and we wanted to take a close look at some.
You may be the type of person that likes to have a waterproof backpack that can be quickly thrown on to switch up your location, or you may opt for a hard case that allows you to pull up to your launch site with everything neatly tucked away. Here is an assortment of options that are available right now, and some of the various differences between them.
DJI Mavic Pro Waterproof Backpack
Read reviews and show for DJI Mavic Waterproof Backpack Here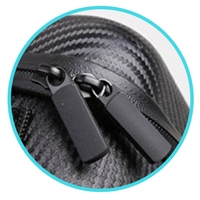 This DJI Mavic Pro Waterproof Backpack gives you secure foam to keep your device stable inside, and carbon fiber grain on the outside for optimum protection. It is comfortable to have on even if you plan to trek long distances, and the straps are completely adjustable.
This pack weighs in at just 2.2 lbs, and can carry the Mavic itself, the controller, 3 Dji Mavic Pro spare batteries, and 1 charger. Perfect for the crew member who is shooting in the gorge or canyon, or the urban explorer who wants to produce a quick overhead shot of the skatepark, this would also ideal for stepping on the subway or bus with your gear.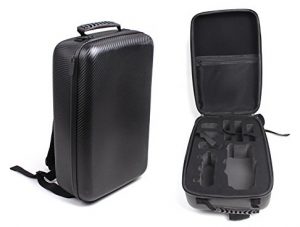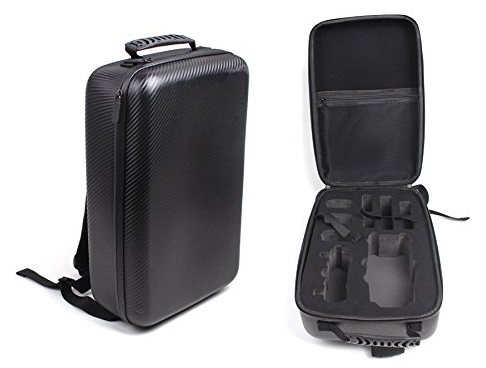 Click To Shop or Read Reviews
Nanuk 920 Case for DJI Mavic Pro
Read reviews and show for Nanuk 920 Case Here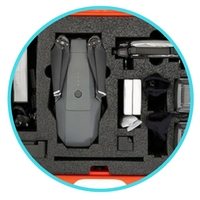 The Nanuk 920 Case for the Dji Mavic Pro is a very sturdy means of lugging around your favorite new gadget, and is even watertight under IP67 rating. It holds the Mavic, drone, radio controller, up to 4 batteries, a charging hub, and even a smartphone.
This carrying case would be ideal for air travel, a few-hour trip outside of the city for grabbing footage, or even the fully-fledged cross-country haul as a newscaster, or student. One advantage of this carrying case is its size: it is not any bigger than it needs to be to contain the equipment, and quickly locks up for your next change of location.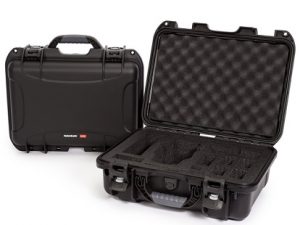 Click To Shop or Read Reviews
Go Professional Case DJI Mavic Pro
Read reviews and show for Go Professional Case Here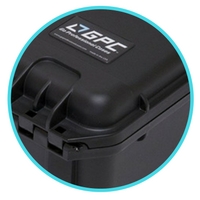 The Go Professional Case for the Dji Mavic Pro is one carrying case we've seen that really goes above and beyond in the way in which its designed, and appearance. It is a very custom water-tight case that you can use to store the drone, controller, five batteries, a charging hub, charger, spare props, filters, and any other accessories you wish.
The custom foam is housed in a very durable SKB military-grade case, and the padlock holes include stainless steel protector clips. Also of impressive note is a trigger-release latch system, molded-in hinge for added protection, and its resistance to UV, solvents, corrosion, fungus, and heavy impact damage.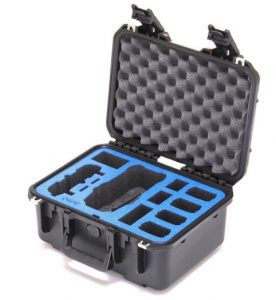 Click To Shop or Read Reviews
DJI Mavic Hardshell Shoulder Bag
Read reviews and show for DJI Mavic Hardshell Shoulder Bag Here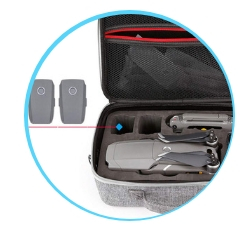 This shoulder-strap-equipped carrying case is perfect for those on a budget, since it only costs about 30 dollars.
Inside the hardshell suitcase you'll find room for your drone, spare propellers, a battery, a charger, a remote controller and a USB cable, along with an additional pocket which could potentially hold additional batteries or other extras.
The carrying area for the drone is customized-to-shape, so you can only use it with a DJI Mavic Pro, DJI Mavic 2 Zoom, or DJI Mavic 2 Pro.
The exterior of the case itself is scratch-proof, waterproof, and comes in just one color: a simple yet stylish gray.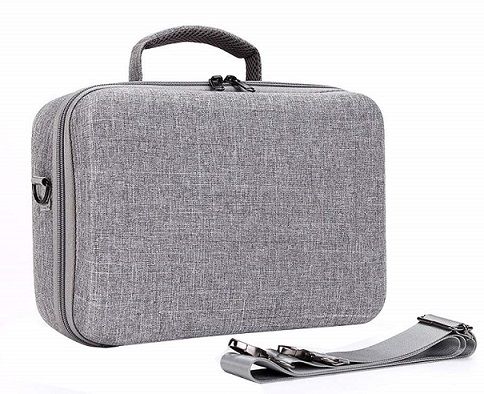 Click To Shop or Read Reviews
DJI Mavic Shoulder Bag
Read reviews and show for DJI Mavic Shoulder Bag Here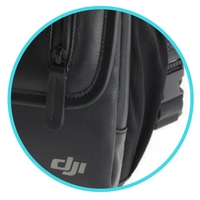 The Mavic Shoulder Bag is a DJI authorized dealer's answer to a quick carry-on for the wildly popular drone. It holds the aircraft, 1 controller, 4 batteries, 1 smartphone, and other accessories such as cables.
This is one shoulder case that really allows the user to appreciate just how small the Mavic is, and the two compartments are evenly divided straight down the middle of the inside of the bag.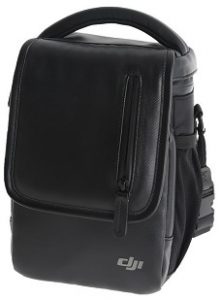 Click To Shop or Read Reviews
Freewell Hard Case DJI Mavic
Read reviews and show for Freewell Hard Case Here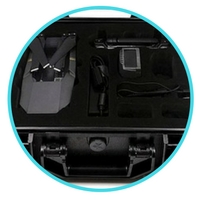 The Freewell Hard Case for Dji Mavic and Accessories is an excellent option for the Mavic drone pilot to choose a very tough and durable carry-on case for the drone and any other accessories. The case itself is very lightweight, but constructed with injected plastic that is of the highest quality.
One of the best features to note about this case is the internal foam: it is triple-layered, and has custom grooves for one of the snuggest fits of the drone and accessories out there. Some users don't particularly care if the casing and foam is the same shape as the drone, but if you do, this is one of the cases you'll want to put high on your list.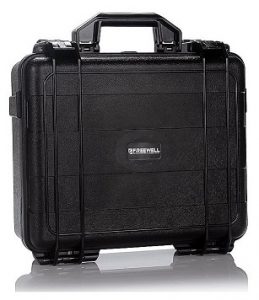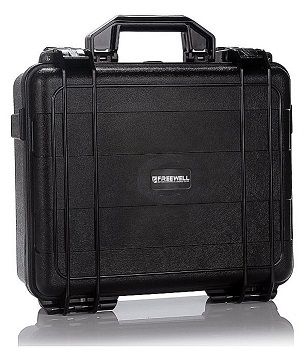 Click To Shop or Read Reviews
Portable Shoulder Bag Hardshell DJI Mavic Pro
Read reviews and show for Portable Shoulder Bag Hardshell Here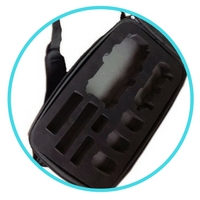 The Portable Shoulder Bag Hardshell Case for the Dji Mavic Pro is a hard shell carbon grain backpack that is another great choice in the fairly low-budget department.
As it rests on your back, it is at a bit of an angle, and for the price, the space allotted for the drone and accessories is a nice custom and very snug fit.
Another carrying option that is perfect for the city commuter, this is one piece that would be entirely easy to wear on your back while carrying another drone case, full luggage set, or full roll-on airplane set.
With lower priced options you are not getting the same resistance to solvents and corrosion that higher-priced options offer, but they are still a good solution for quickly moving your equipment around.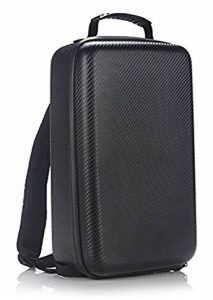 Click To Shop or Read Reviews
HPRC 2400 Hard Case DJI Mavic Pro
Read reviews and show for HPRC 2400 Hard Case Here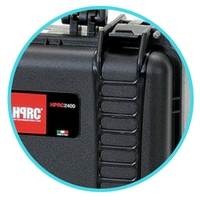 The HPRC Hard Case for Dji Mavic Pro is a great solution to move your drone around in a construction, filming, or otherwise demanding and fast-paced environment. This trusty compartment can hold 4 spare flight batteries, two sets of spare propellers, and the remote along with the Mavic drone.
This is a true utility-styled case: it would come in very handy to move a drone around on an inside shooting location, or for a full crew to move their equipment from set to set or on a long haul.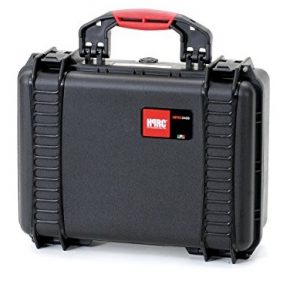 Click To Shop or Read Reviews
HUL Aluminum Carrying Case For Mavic Pro
Read reviews and show for HUL Aluminum Carrying Case For Mavic Pro Here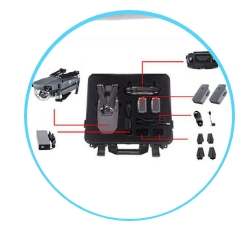 This carrying case has ABS plastic casing on the inside – which is always popular with those looking for serious protection – and a shockproof aluminum exterior on the outside.
It has a good amount of pre-cut space and will give you very reliable protection at a mid-tier price.
The one downside is that there's only basic weatherproofing, and the case itself is not fully waterproof like some of the others on this list.
But if you're more concerned about dropping your drone than you are about protection from the elements, this is a great mid-priced DJI Mavic case.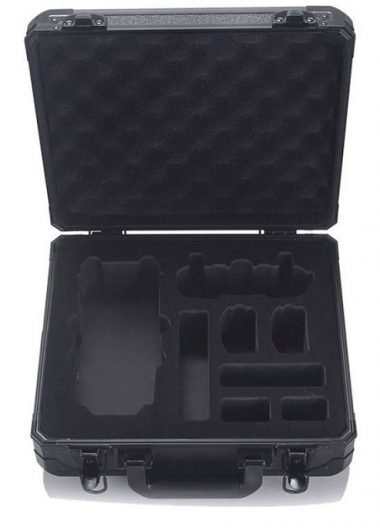 Click To Shop or Read Reviews
Manfrotto D1 DJI Mavic Pro Best Backpack For Drone
Read reviews and show for Manfrotto D1 Here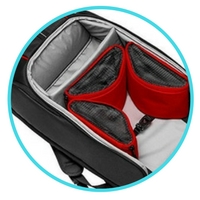 This Manfrotto D1 Backpack for Quadcopter is definitely a selection in the higher-quality range for the backpack category for the Mavic. One of the coolest features is a separate compartment for a different type of video camera like a DSLR, along with room for two lenses for it. It is water-resistant, which is the best quality for a backpack that begins to be higher priced.
If you have a location change very quickly, you can open the front of this pack to carry the copter with propellers still attached, and you can also use this backpack to carry a laptop or tablet up to 17" in size. This is definitely the best option that we saw as far as backpacks out there: the manufacturer had the foresight to allow room for items other than the drone, and this item could most definitely withstand a higher than average beating.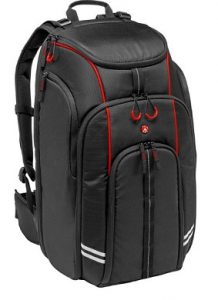 Click To Shop or Read Reviews
Check out this video of packing your DJI Mavic Pro in a hard case.
Here's a great recent article on modifications for the DJI Mavic Pro.
Other Interesting articles in "
Reviews

"