Best Drone For Christmas Updated 2019

As far as the holiday season and the fun and frenzy of family activity that it brings, there are always a multitude of gifts that you could choose for the special people in your life. But having some high-tech aerial toys will take the cake as far as being the coolest gift-giver in your family, so you can find the best drone for Christmas would be just what many are eager to receive.
After someone receives the gift of a drone, they will no doubt be able to capture some of the best winter landscapes around with their new gift. Imagine flying over a sunny and dry New Mexico, or beautiful and snowy Connecticut farm expanse: either will be awesome with a brand new drone in tow and high-quality imaging gear.
Whether your're looking for a Christmas gift for a 10 year old or maybe a friend or family member that is older, some of the best gifts to be giving in 2019 will no-doubt be ones that boast a high-tech or futuristic forte: many around the globe are anxious to get their hands on the controls after seeing the flyovers and images that drones are able to catch. Whether you want to race the guy a few rows over from you at work, or just learn the basics of hovering, flipping, and rotating, as soon as you unwrap one of these gifts, you're gonna be more than excited.
Here is a look at some of the best things to make appear under the tree for anyone from your techie boyfriend to the best man at your wedding:
Best Drones for Christmas 2018
#1 Pick
The Outlaw
Camera:

1080p 500 Meter Video Range

Range:

1000+ Meters

Time:

18 Minutes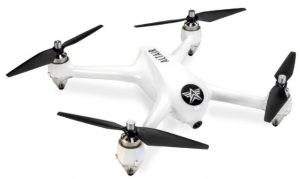 #1 Affordable
818 Plus Hornet
Camera:

720p HD 120° Wide Angle

Range:

150 M

Time:

15 Min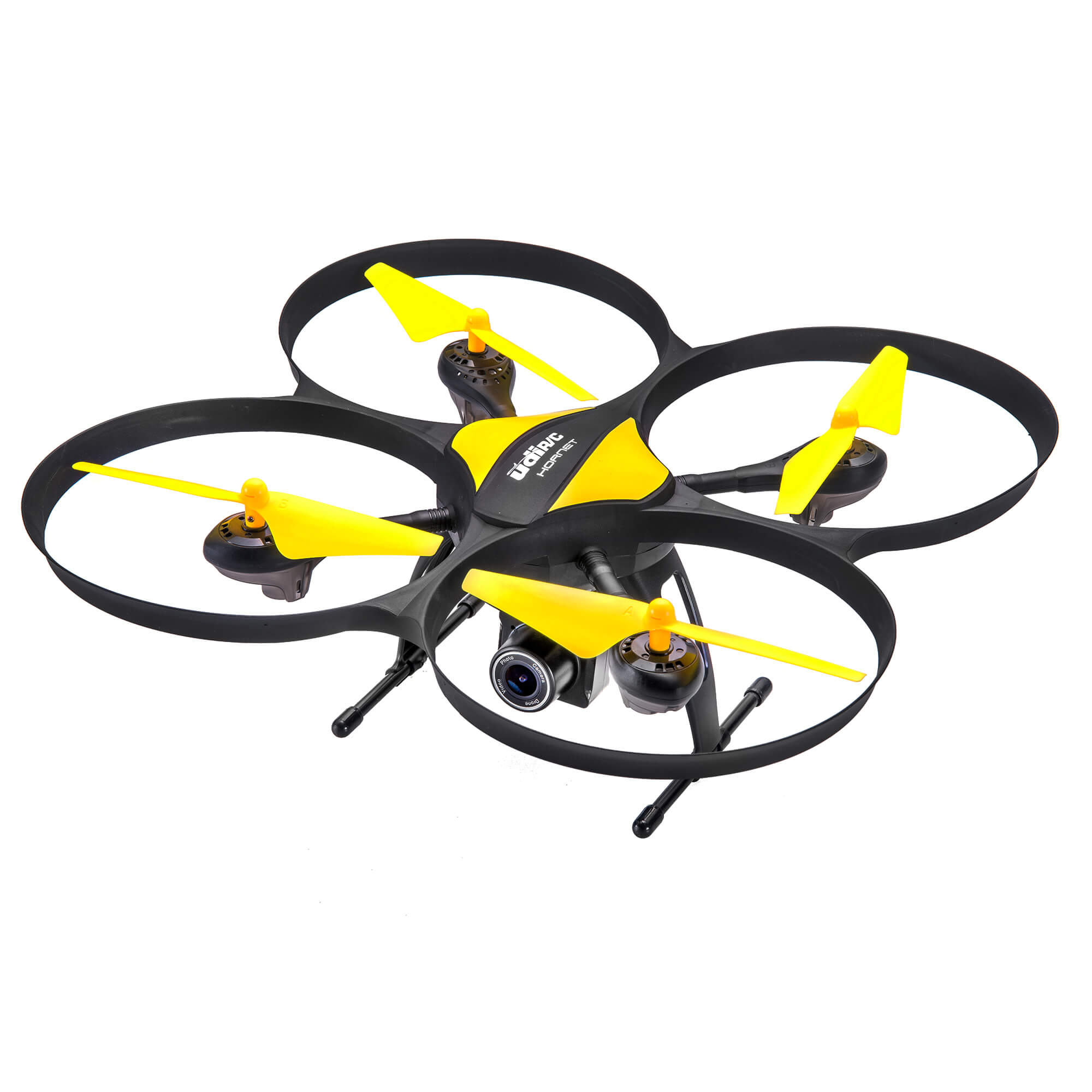 #1 Mid Range
Tomahawk Drone
Camera:

720p HD

Range:

300 Meters

Time:

17 Minutes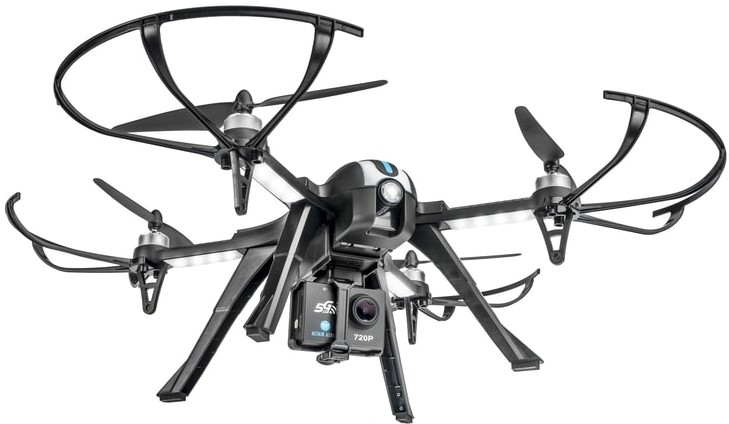 #1 High-End
DJI Mavic Air
Camera:

4K 12 MP

Range:

10 Kilometers

Time:

21 Minutes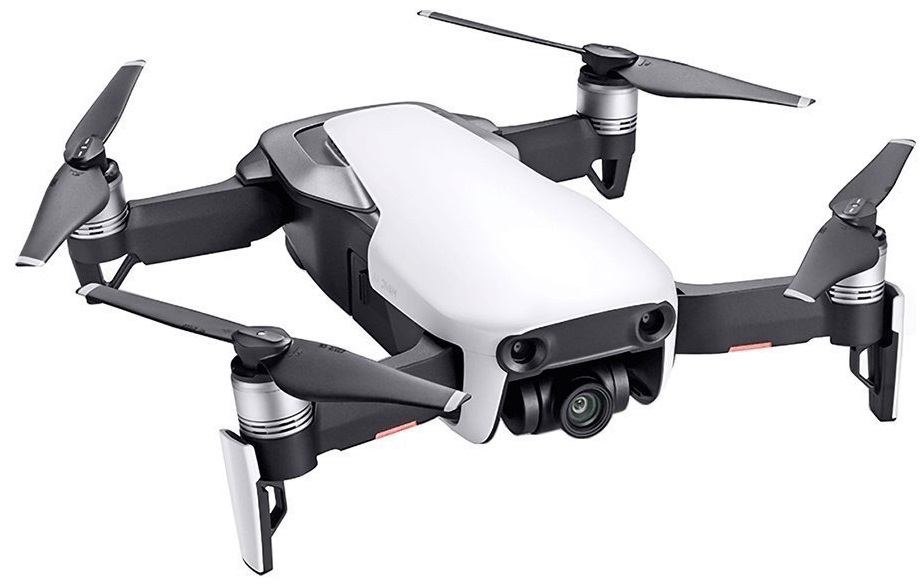 Best Drone for Christmas – The Outlaw SE
Normally $329.80 / On Sale at $279.80

Get the sales price with free shipping at AltairAerial.com



At time of writing, the Outlaw is on sale for less than 300 American dollars. That price is an absolute steal, especially considering that this drone for Christmas was only released in October of this year.

Take advantage of the deal and buy this brand new drone that's great for kids or adults. The advanced GPS flight mode and stabilization features mean that the Outlaw practically flies itself – as long as the wind's not too strong, it will hold itself in place wherever you fly it too.

In addition to other features like Altitude Hold Mode and one-touch takeoff and landing, it also has extremely impressive base stats including a flight time of almost 20 minutes and a flight range of 1000+ Meters and video transmission of 500+ Meters.

Like many GPS drones, the Outlaw also has a return-to-home function that makes the drone automatically fly back to wherever you took off from and land with the touch of a single button.

Plus, for the aerial photographers in the family, this video has one of the best cameras in its price range with a 1080p high definition video and photo camer built right into the vehicle itself. No assembly required!

We think this is one of the very best drone gifts for Christmas that any Dronethusiast would be thrilled to see beneath their tree.
818 Plus Hornet Quadcopter
Normally $189 / On Sale at $159
Get the sales price with free shipping at AltairAerial.com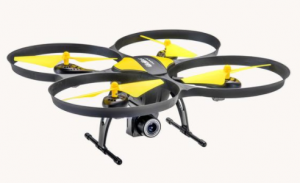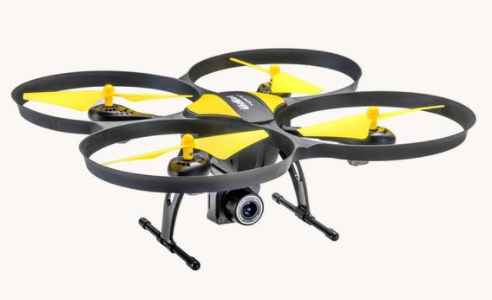 The 818 Plus is another excellent drone for all skill levels from the makers of the popular AA108. Like its predecessor, it comes with a whole host of beginner-friendly features, like multiple flight modes, altitude hold, and a headless mode that makes it much easier to keep on course. It's a little less durable, but designed primarily for stability, with a great hover that's ideal for taking pictures.
However, the Hornet surpasses the AA108 in several key areas. Most impressively of all, the 818 Plus can get 15 minutes of flight time off of a single charge, which is almost unheard-of at this price range. It also has a 150 meter range and can stream FPV video to your phone at 60 meters. And finally, the drone comes with everything you need to start taking pictures and video right out of the box, with the TF card that the AA108 annoyingly lacks. These features make it a great choice for anyone who's interested in amateur photography but doesn't have the experience or money necessary to jump into the $1000+ range.
So if you've got a beginner – maybe a pre-teen or teenager – who wants to start taking their photography seriously, or who likes making high-quality YouTube videos that won't break the bank, the Altair U818 Plus is an excellent choice for the 2017 holiday season.

Click to See Best Price
Tomahawk Drone
Normally $249.99 / On Sale at $199.80
Get the sales price with free shipping at AltairAerial.com


The Tomahawk by Altair Aerial is definitely a good choice for Christmas 2018. It can be flown by anyone – beginners, experts, even young kids who have no experience with drones whatsoever. What's more, it's only $200, at this time of writing.
It uses the C5000 720p HD WiFi camera, comes with a GoPro Hero 5 and Hero 6-compatible action camera mount, and even has up to 8 GB of onboard storage. This means you don't have to provide a TF flash card to save your photos and videos unless you'd like to incorporate one.
Weighing in at a mere 1.08 pounds, it features a powerful version of the timeless Altitude Hold feature as well as 3D flips and rolls.
The Tomahawk boasts a maximum transmission range of between 300 to 500 meters away from the remote control, plus a 15 to 17-minute maximum flight time depending on the throttle you're flying in.
The brushless motors and high landing gear offer a quiet, smooth flight that anyone can get the hang of within minutes. It's not a highly technical, flashy or extensive drone, which makes it incredibly easy for anyone to fly. Even an expert can have an enjoyable experience, especially when you bring the camera into the equation or add your own GoPro Hero 5 or Hero 6.
Click to See Best Price
DJI Mavic Air
There are, without a doubt, high-end drones with more features – some of which we're going to talk about in this article. Some of our longtime readers will no doubt question why we don't have the brand new, feature-rich Mavic 2 as our best pro drone of the holiday season. Our reasoning is this: most people don't want to spend more than $1000 on a drone, and the pro drone enthusiasts who are willing to buy the Mavic 2 at that price have probably already done so.
The Mavic Air, on the other hand, comes in at a much more manageable $700 and is a great choice for drone users of any skill level. The advanced obstacle avoidance features (the equal of any drone on the market) and autonomous flight modes make the Air easy for even the most inexperienced drone pilot to fly. The long rflight time and range (21 minutes and 12000 meters, respectively) make this a great choice for serious pilots. And the durable, foldable, portable frame makes it easy to carry this drone around with you wherever your adventures take you.
Plus, the Mavic Air comes with a built-in camera that takes 1080p video at 120 FPS or 4K video at 30 FPS. It has a true 3-axis gimbal and can produce 360° panoramic drones directly from the vehicle itself, which means that these photos are generated faster and in higher resolution. It also has better exposure in HDR mode than even the mighty Mavic Pro.
All this in a (relatively) cheap drone you can fit in your pocket? Small wonder that the Mavic Air has become one of the most popular flying cameras around, and is unquestionably one of the best drones you can buy for a loved one this Christmas season.
Click To See Best Price
Altair Aerial AA108
Normally $159.80 / On Sale at $129.80
Get the sales price with free shipping at AltairAerial.com
Simply put: this is a drone that works for everyone. It's especially good for (and designed primarily for) first-time fliers and children, with a very durable design and easy-to-use control features like Heading Hold Mode (Headless mode to the rest of us.) The AA108 also has a very solid amount of flight time for the price (8-10 minutes per battery, two batteries included) and even a 720p camera whose only external requirement is a cell phone.
But while the AA108 really shines as a way to get beginners into the hobby without breaking the bank, it's fun for advanced fliers, too, with a good yaw, a long range (100 meters), and advanced speed modes that let you really push the vehicle to its limits. Plus, controlling the drone with your smartphone (while no longer a particularly innovative feature) still adds a whole new dimension of control. The AA108's Custom Route Mode even lets you use your fingers to draw a custom flight line for the drone to follow – very cool!
Sure, it's no replacement for high-end professional products. You can't do serious aerial photography with a camera this small on 8 minutes of battery. But this list isn't about high-end photography aircraft, and if you're looking for the perfect "one size fits all" gift at a price that won't leave a dent in your wallet, there really is nothing better than the AA108. This is a drone the whole family can enjoy!
Click to See Best Price
DJI Phantom 3 Standard
We all love the DJI Phantom 4 (especially on this site, where we talk about it so much that it has its own special tag) but that $999 price point makes it impractical for a lot of families – and besides, any serious drone enthusiast probably already has one. The Phantom 3 is much more affordable, nearly as good, and will make the perfect gift for the drone fan in your life.
First off, this drone is incredibly easy to use. It has a smart control system for stable, automatic flight and a 3-axis stabilization gimbal that also allows it to take smooth, clear footage. Like the AA108, it also comes with a mobile app (designed for tablets, though it works alright on smart phones too) for extended controls and functions, although it has a much broader suite of abilities. In other words, the Phantom 3 is as easy or as difficult to fly as you want it to be: you can let the drone's onboard systems do most of the work of flying for you, or you can customize every single aspect of how it flies using the DJI Pilot App.
But the real treat here is, of course, the camera. The Phantom 3 comes with a 4000×3000 integrated HD camera that can record audio and video as well as DNG and JPG images. It's amazing how good this footage looks (you can see some lovely video in our review here) especially considering the fact that we're  talking about a lightweight two-pound package. Throw in a 25-minute battery and a live integrated GPS and you've got probably the best-quality drone that's available for only $450.
Click To Shop or Read Reviews
Hubsan X4 Quadcopter with FPV Camera Toy
But now, let's take a look at the other end of the spectrum. Maybe even $120 for the AA108 is a bit much for you (hey, I'm a writer – I get it.) Or maybe you're just looking for the simplest entry-level option available. Well, $69 will get you the Hubsan X4 Quadcopter, one of the best beginner options you can find (especially for kids.)
The X4 drone has a respectable 50-100 meter range and a live video feed that stays steady from around 100 meters. This feed is built right into the controller – no fiddling with apps required. But this drone is especially popular for its incredibly lightweight frame, and the fact that it offers an excellent beginning point for those who want to get their new toy up in the air and move it around while figuring it out. It operates on the standard 2.4 GHz radio band, and comes with the radio control included.
It weighs around 1.7 pounds, and may require registration. You can use it to shoot at night, and the LED lights are super cool. The Hubsan X4 is great for those getting the hang of flying a quad around, and even though it can be tricky to handle at first, will be excellent for those on your holiday wish list that are looking to get their hands on a beginning drone.
Click To Shop or Read Reviews
3DR Solo Drone Quadcopter
It's tough to compete with the DJI line of products, but somehow 3D Robotics managed to pull it off with their popular Solo drone. There's two features that set this aircraft apart. The fist is an easy-to-use controller – based on the principles of controlling a videogame – that's specifically designed for first-timers. And the second is a very intelligent, dual-computer powered "Brain" that's almost unheard-of in consumer-level quadcopters.
Overall, this is an excellent choice for GoPro users. The Solo Gimbal sold separately offers the opportunity for smooth footage, GoPro power and control, HDMI video, and promise of getting superior shots in environments where they matter. The Solo also offers the opportunity to stream wireless video from the GoPro directly to your mobile device, with ranges as far away as half a mile.
Many firsts were accomplished with this model: it was the first in-flight with GoPro Access, start/stop recording, and the ability to adjust the camera settings you are using during flight. Fair warning: 3DR's got a bit of a reputation for less-than-stellar customer service, and this particular model's hampered by a subpar battery life. But it's still overall an incredible mid-tier drone you won't want to miss this holiday season.
Click To Shop or Read Reviews
Parrot AR Drone 2.0
The Parrot AR 2.0 is a couple years old now, but it's still one of the finest mid-tier drones available. I wouldn't recommend this aircraft for kids or beginners, in large part because it doesn't come with a controller – you have to fly it with your phone or tablet, which is less tactile and therefore a little trickier.
That said, it's still quite easy to control and hovers consistently, with large prop guards that will make sure you don't destroy the drone while you get used to its unusual control scheme. It can stream 720p video live from two cameras and comes with a whole host of high-tier features: 1GHz 32 bit processor, 1GB of ram, gyros, accelerometers, magnetometers, a pressure sensor, and an ultrasonic sensor. Oh, and the bright side of how tied the product is to the AR.FreeFlight software is that said software is open source – with a little coding experience, you can program it to do just about anything you like!
The modern drone market has a big problem with "mid-tier" aircraft. Most quadcopters are either enormous, expensive monsters that require a lot of room and a strong understanding of pilot techniques or recreational toys that are fun for a little while but don't have much staying power. The AR 2.0 is a great way to bridge the gap, and a wonderful gift for the drone enthusiast who's already passed the beginner stage and is ready for a little more of a challenge.
Click To Shop or Read Reviews
TBS Vendetta
We've talked camera drones, recreational drones, professional drones and just about everything in-between. But there's one field we've yet to mention, and that's racing. If you haven't heard of the Team BlackSheep Vendetta, you soon will – despite being a new entry into the field, it's quickly forming a reputation as one of the best FPV (first person view) racers on the market.
The drone costs $500, and unlike other entries on this list, it doesn't come with a controller, battery, charger, or FPV goggles (accessories which most racers prefer to purchase separately for the best possible performance.) But this little carbon fiber beauty can reach speeds of 70mph on the track and well over 100mph in a nosedive. It also lets you customize and tune every parameter of the aircraft, making it a perfect gift for racing fans who want to get that extra boost of speed.
One of the most important things to consider if you're getting into the racing scene is repairs. You don't send a 380g chunk of plastic into a wall at 100 mph without some battle damage. The Vendetta is made of high-quality parts that don't break easily, but even more importantly, it's one of a very few racing copters that offer 100% solder-free repairs. This means it's not only easy to fix (parts have a modular design, kinda like grown-up LEGOs), but that it will stay together better after it's been repaired because there's no seams to exploit. All in all, a perfect gift for any racing fanatic – though availability's low, so we recommend ordering this one well in advance.
Click To Shop or Read Reviews