Updated:
As far as the holiday season and the fun and frenzy of family activity that it brings, there are always a multitude of gifts that you could choose for the special people in your life. But having some high-tech aerial toys will take the cake as far as being the coolest gift-giver in your family!
BEST DRONES FOR CHRISTMAS 2022
Table of Contents
Best Drones for Christmas 2022
Whether your're looking for a Christmas gift for a 10 year old or maybe a friend or family member that is older, some of the best gifts to be giving in 2022 will no-doubt be ones that boast high tech features. Many around the globe are anxious to get their hands on the controls after seeing the flyovers and images that drones are able to capture.
Maybe you want to race the guy a few rows over from you at work, or just learn the basics of hovering, flipping, and rotating, as soon as you unwrap one of these gifts, you're gonna be more than excited.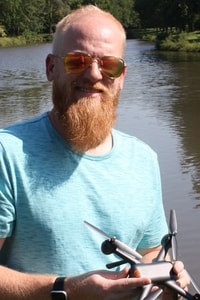 Shopping for Christmas gifts can be incredibly stressful! Our team will be keeping this page updated with all the available Christmas drone specials and discounts in 2022. Drones make excellent Christmas gifts and we want to make sure that the gift you give this year is the right match for you and your budget.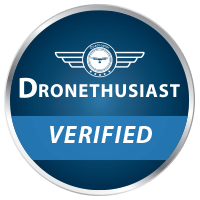 Christmas Drone deals will keep popping up over the coming weeks so be sure to check back often if you don't see the deal that your looking for.
All of us at Dronethusiast want you to know that we stand behind our reviews 100%. Everyone on our editorial staff has a passion for the RC Hobby and drones in particular. If you ever have any comments or questions, please reach out to justin@dronethusiast.com or you can leave a comment for the author below in the comments section.
Christmas Drone Buying Tips
If you're heading out the buy a drone for Christmas, there are some things you should know before making a purchase. Especially if it's your first time buying, these tips will help you as you make your decision.
Drone Batteries Vary
When shopping for drones, you'll see that most include the battery or batteries for the drone. However, batteries for the remote control are often not included. They usually require 3 or 4 AA batteries so you will want to consider purchasing a pack when buying a drone for somebody on your Christmas list.
Always Consider Drone Safety
Safety is another big thing to consider when buying a drone, especially if you're shopping for a child or beginner. Look for features that will add an element of safety while flying. This includes low-battery and out-of-range alarms and automatic return-to-home functions.Also, when flying, be sure to fly in open areas with minimal obstacles and never fly too close to another person.
Look For the Difference Between Indoor & Outdoor Drones
You may be wondering about buying a drone for someone during wintertime. Most drones can be flown outdoors in the winter as long as the winds aren't too high or it's not snowing. There are also toy and mini drones available to that can be flown indoors instead of outside in the winter cold.
More Deals This Christmas
Dronethusiast.com Best RC Boats for Christmas