RC Cars Black Friday & Cyber Monday Deals
Updated:
We're another week closer to some of the best RC Car deals of the year! In just 3 short weeks, Black Friday and Cyber Monday RC Car deals will be all over your news-feed and in your email boxes.
Bookmark this page today for all the best info and up to date details on Black Friday and Cyber Monday RC Car deals in 2019!
This year, Black Friday is on November 29th and Cyber Monday is on December 2nd.
Table of Contents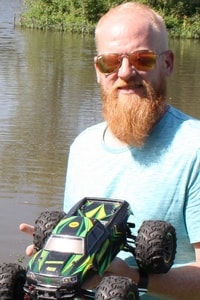 Thanks for stopping by to check out our 2019 Black Friday and Cyber Monday RC Car deals article! We'll continue to update this page with all the discounts that we can find over the Black Friday and Cyber Monday shopping holidays in 2019.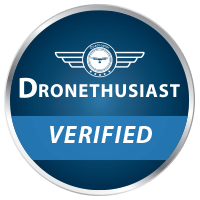 This year, we've decided to focus on company reputation when looking at the RC products that we feature. With more and more companies beginning to sell products online, we feel that one way they can separate themselves is by providing excellent customer service! When you give a gift this season, make sure you're purchasing from a company that has earned a reputation that you can believe in!
You can trust that all of us here at Dronethusiast stand behind our reviews 100%! Everyone on our editorial staff has a passion for high-quality RC products that bring out the joy in our lives! If you have a comment or question about this article, please reach out to me at justin@dronethusiast.com, or you can leave a comment below!
Tips for Shopping for RC Cars on Black Friday and Cyber Monday
1. Find a Company You Trust
When searching for RC cars to buy, you will notice that there are a lot of different companies to choose from. If you find a product you like, be sure to research the company that makes it to be sure they are a trusted brand that makes high-quality products. Look up their return policies and what they're customer service is like. This will help you be confident in your decision.
2. Set Your Budget Early
You will find that RC cars are sold at many different price points. Some are fairly affordable while others are extremely expensive. Have a budget set ahead of time to help you narrow down your search. If you're shopping online for Cyber Monday, there will most likely be shipping fees so consider calculating that into your budget as well.
3. Pick The Right Time or Shop at Home
Finally, it may help if you decide ahead of time where you'd like to shop on Black Friday or Cyber Monday. Black Friday will be especially busy if you're shopping in stores so either go early if you're hoping to get in and out. You may also want to wait later in the day when it will be less crowded if you think there is enough stock. Online shoppers should definitely check out Amazon for the best selection of products. Also think about finding websites that offer free shipping or BOGO (buy one get one) deals.
Shopping Black Friday For RC Cars
We hope this list has helped you find the best RC cars Black Friday & Cyber Monday deals. These sorts of vehicles are great toys for kids and adults alike
Additional Cyber Monday & Black Friday Deals
Cyber Monday & Black Friday RC Boat Deals by Dronethusiast
Black Friday RC Truck Deals 2019 by Dronethusiast