RC Boats Cyber Monday Deals
Updated:
Black Friday and Cyber Monday RC boat deals are now available!. We'll be busy keeping this page updated with all the updated deals as they become available.
This year we're focusing on RC products that are sold by retailers and manufacturers that we trust. There's nothing worse than finding a good discount only to be left with a cheap piece of plastic that isn't worth the box that it came in. You won't find the kind of no-name, low-quality RC boats on this list that seem to be all over Amazon these days. When you're looking for an RC boat this holiday season, we suggest that you stick with a brand you can trust like Traxxas and Altair!
TOP Cyber Monday RC BOAT DEALS 2022
Table of Contents
If you've never invested in an RC boat before, Cyber Monday & Black Friday are the best times of the year to do so. RC boats can make great gifts for the holiday season for people of all ages.
At Dronethusiast, we test RC products nearly every day and are plugged into the industry, so we're the first to know about savings during this time. Some sales have already been announced, and some are starting early so be sure to check this article regularly so you never miss a chance to save some money on the best RC boats.
Here are our top choices for RC boats to pick up this holiday season on Black Friday or Cyber Monday. We'll talk about what kind of sales will be available and what you should look for in an RC boat, so make sure you keep reading.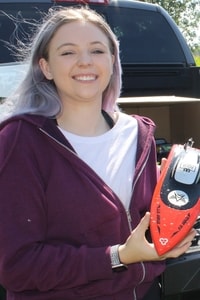 You're in the right place if you're looking for all the Cyber Monday and Black Friday RC Boat deals in 2022. Our team at Dronethusiast will be your eyes and ears this year, so you don't miss out on any RC Boat discounts this holiday season!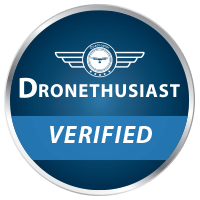 This year, we're going to be paying extra close attention to company reputation in our reviews. With so many companies out there selling RC products it's hard to know who to trust, and nobody wants to give or receive a gift that just ends up in the trash!
You can trust that all of us at Dronethusiast stand behind our reviews 100%. Everyone on our editorial staff has a passion for high-quality RC products that bring out the joy in our lives! If you ever have a comment or question, please reach out to me at kennedy@dronethusiast.com or you can leave a comment below!
Cyber Monday & Black Friday RC Boats Deals
Let's take a look at what we believe will be the best Cyber Monday and Black Friday RC Boat Deals in 2022.
Black Friday Shopping Tips
1. Set a budget
RC boats have a wide range of price points so think about setting a budget so you know what kinds of boats to choose from. One great thing about Cyber Monday and Black Friday is the sales may knock a more expensive RC boat into your price range, giving you a great deal on a great boat. If you're shopping online, be sure to take into account shipping costs as part of your budget.
2. Research different RC boat brands
There are a variety of RC boat manufacturers that will be running sales on Black Friday and Cyber Monday. To be sure you are buying from a trusted company, try and do some research to find out what their customer service is like, their return policies, and if other customers have had good buying experiences from them. Choosing the first RC boat you see could lead you to buying a cheaply made RC boat from a company with bad customer service.
3. Decide where to shop
Choose ahead of time where you'd like to shop on Black Friday or Cyber Monday. If you're shopping in stores, do research in your area on the store's security and plan of action for Black Friday to prevent yourself from having a run-in with aggressive shoppers.
For online shoppers, Amazon will most likely have the largest stock and biggest variety so they are a good place to start. Also consider shopping on websites that offer things such as free shipping, or buy one get one deals to maximize on your savings.
Additional 2022 Gift Guides
RC Car Deals on Black Friday and Cyber Monday by Dronethusiast.com
RC Truck Deals for Black Friday 2022 by Dronethusiast.com