BP's Plan To Use Drones to Cut Down Methane Emissions

BP recently announced their newest use of drones, monitoring and reducing gas emissions. In particular, BP is looking to monitor the emissions of methane gas that results in leaks in their pipelines. This move will help them reach goals put in place by the 2015 Paris Climate Agreement that seeks to limit the emissions of greenhouse gases into the atmosphere.
Right now, methane emissions measurements in the oil and natural gas industry are largely based on calculations and estimates. This can lead to some errors in numbers, as well as making it difficult to figure out where the leaks are coming from. With drones, these calculations will be more precise, and leaks will be dealt with significantly quicker. BP plans to use drones to perform constant monitoring of their pipelines and work areas.
Fleets of drones will monitor the various work sites and look for methane leaks. They'll also be able to use special sensors to take measurements if methane leaks are found, and alert crews. This will greatly cut down on the amount of methane being leaked and entering the atmosphere. Drones will be able to determine the location and severity of a leak, and relay this information back to support staff.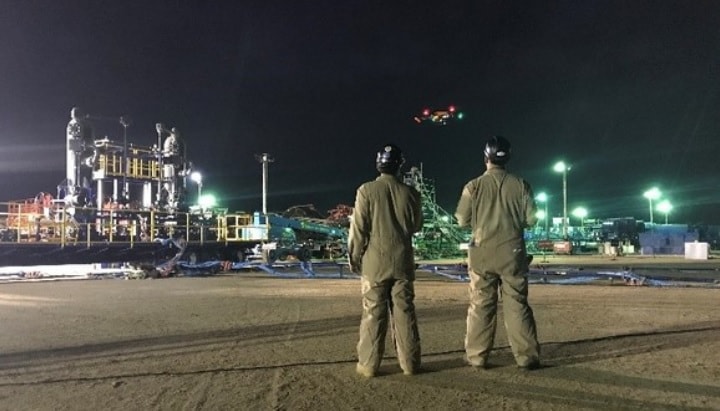 When leaks are detected, they'll be able to issue work orders to technicians, and have them respond and fix the issue. The technicians are then linked up to support with VR technology, making the act of fixing any issues quicker and more efficient.
BP is rolling out drone monitoring at all it's new work locations, and working to roll it out to existing sites. As of right now, BP has over 1,500 sites being monitored by drone technology, but their plans are to bring in many more. They're even bringing in new technology they call "gas cloud imaging" to help with the whole process.
With drones entering the picture, the process becomes much easier and much quicker. In fact, what is currently a 7 day process is estimated to only take 30 minutes with the help of drones. This is truly a huge increase in productivity, and is certainly going to help cut down on the amount and severity of leaks. Less leaks means less loss of gas and less methane entering the atmosphere.
Their drone also set a record for longest commercial drone flight in the UK setting it at 185km smashing the previous record of 100km. The drone did this while flying out to an offshore rig in the North Sea. The drone was equipped with sensory originally designed by Nasa for the Mars Curiosity rover, and was able to live stream the data back. BP hopes to deploy similar drone technology to all their North Sea platforms by next year.
The moves BP is making in their methane monitoring is big strides forward for business and the environment. Continuous monitoring from drones is sure to make the whole process more efficient and easier for the companies that adopt it.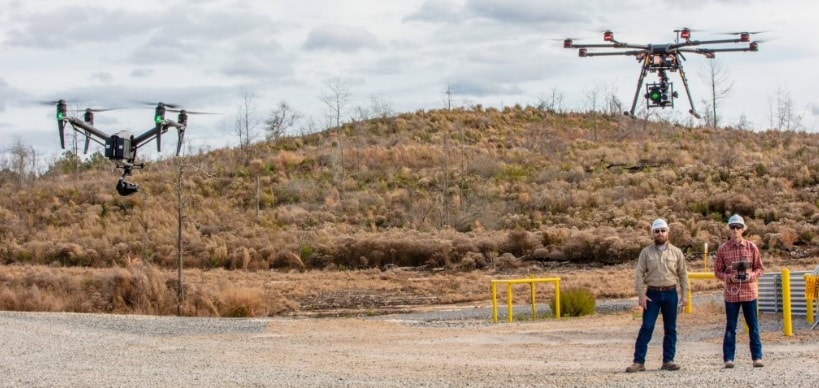 This monitoring of methane is very important as it is a more potent polluter than carbon dioxide. It very effectively traps heat, over 80% more than CO2, and is a major contributor to global warming and a target of the Paris climate agreement. With the strides gas companies are taking to limit it, the result will end up being good for the environment. It will be exciting to watch this develop, and see what sorts of benefits drones can bring to limiting methane leaks and it's damage to the environment.