DJI Announces the DJI Mavic Mini

DJI is set to release their smallest and lightest drone yet. It's so light in fact, that it doesn't require FAA registration, and it launches November 11th. Introducing the DJI Mavic Mini. With a foldable design, DJI is set to launch a small drone that potentially has large appeal.
The Mini is set to launch with two packs. The standard pack, retailing at $399, comes with the drone, remote, one battery, and an extra set of propellers. A step up at $499 is their "fly more pack" which additionally includes propellor guards, three batteries, a charging hub, carrying case, and 3 extra sets of propellers.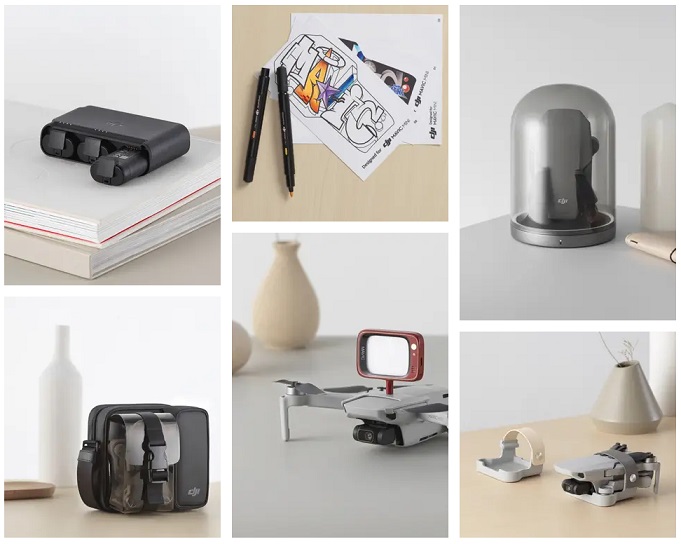 The mini is priced to move, but doesn't sacrifice on features. It includes a lot of the same features and software as more expensive DJI drones, although it can't shoot in 4k video. I think that's a fair trade off for the size and price of this drone. This will probably be a killer for a professional photographer, but for the rest of us what's on offer will be fine. The camera is still very good quality and comes a three axis gimbal that helps take super smooth footage.
Due to its size, DJI estimates it can get up to 30 minutes of flight from a single charge. That's pretty good, and I look forward to putting it to the test when it comes out in a few days. Its range is listed as 2.5 miles, which is also really good for a drone of this size. Glad to see DJI hasn't skipped on quality even for a lower priced drone like this.
The Mavic Mini is certainly an interesting little drone, and one I'm excited to see launch. Its price point and FAA dodging size make it very attractive to novices and experienced fliers alike. I for one am excited to do a proper review of the drone when it comes out in November. Preorders are open now, so if you're interested in getting this little guy now's the time to get in line.