DJI Launches New Version Of The Phantom 4 For Aerial Surveys

DJI is the most successful drone company in the world, and the Phantom 4 is their most popular drone. We've covered this product extensively in our articles here on the site, as well as its variants like the Phantom 4 Pro. But on October 15th, DJI released a new version of the Phantom 4 that will further cement its place as the champion of prosumer drone technology.
The Phantom 4 RTK is a high-precision aerial surveillance drone designed for business use. It's a smart pivot to make – drone-based aerial surveillance is used in everything from construction to agriculture to shark rescue. And a press release from the company promises that this new quadcopter will be DJI's "most compact and accurate low altitude mapping solution to date."
The drone will cost $6,608 USD (a steep price for any individual consumer, but a better investment for the business set the aircraft is clearly targeted towards.) Here's what separates the RTK from the standard Phantom 4:
An integrated RTK survey module
Integration with a new TimeSync system in the DJI app
A 1" 20 megapixel CMOS sensor
Post-Processed Kinematics
OcuSync 2.0 video transmission (previously seen on the Mavic 2)
Compatibility with D-RTK 2 Mobile Station (which can be purchased for an additional $4,173)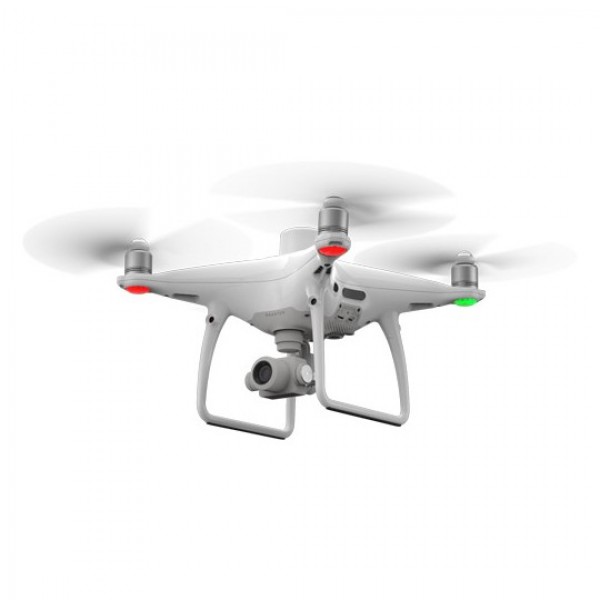 What does any of this mean? Well, RTK is short for "Real-time kinematic" positioning. It's a technique which improves the accuracy of data derived from a satellite positioning system like GPS – in the case of this new Phantom 4, it can provide navigation and surveying that's within a centimeter of perfect accuracy, which is extremely impressive.
A non-RTK drone requires you to place several ground control points (large "X"s in spray paint, chalk, or plastic squares that the drone can see from the air) on each square kilometer of the land that you want to survey. This process is frustrating and time-consuming, which is why RTK has become the preferred system for any business involved in surveying, mapping or inspection operations.
The D-RTK 2 Mobile Station is a large antenna mounted on a tripod that receives input from the Global Navigation Satellite System (GNSS) better than the drone itself can. It supports GPS, GLONASS, Beidou, and GALILEO signals and provides both better accuracy and a stronger connection. At this time, the D-RTK 2 Mobile Station is only compatible with the new Phantom 4 RTK and costs almost as much as the drone itself.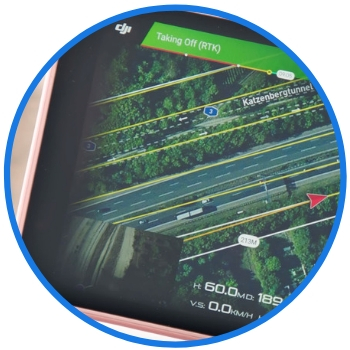 These are the most important features of the new drone – the things that will set it apart from its competitors in the aerial survey market. The rest is just some extra icing on the cake. OcuSync 2.0 is a system that was first implemented with the new Mavic 2 drones which delivers better video transmission at a longer distance – something that's very important for this type of surveillance work. The CMOS sensor improves photo and video resolution. Post-Processed Kinematics is a form of survey data that's useful for (and already well-known to) professionals in the industry.
TimeSync is the only other feature that's truly brand-new – a new app system which continually aligns the flight controller, camera, and RTK module on the new Phantom 4. As you're probably picking up by now, accuracy and stability are the primary concerns of any survey drone, so having one system monitoring all of those moving parts should be very useful for Phantom 4 owners (although we at Dronethusiast have yet to try the system ourselves.)
So what do you think, dear readers? Are you excited for the Phantom 4 RTK? Do you have any other survey drones you still prefer after this announcement? Or are you still trying to wrap your brain around this new technology? Be sure to let us know what you think in the comments!