DJI Mavic Pro Accessories for the Drone Enthusiast


Pilots have been extra excited this fall for very good reason: the release of the DJI Mavic Pro and accessories has allowed drone fans to enjoy everything that they were able to with the Phantom 4, on an amazingly smaller scale.
Even though it is small, it is so very powerful: there are actually 24 delicately created and programmed cores within this stealth machine, and 4 vision sensors.
We wanted to highlight some of the best drone accessories that you can pair with this amazing machine that will give you better ease of use, quicker set-up time, and long-term enjoyment of some of the coolest gadgetry that exists.
As the holidays approach, those on the hunt for DJI accessories will multiply just as fast as those this summer that were swept up in the Pokemon craze, but we happen to think getting your gadget up in the air and surveying the area is even cooler!
Here are our top picks for what is available out there, just in time to liven up someone's flying experience who already purchased the standard Mavic Package.
Shoulder bag for the DJI Mavic
One of the best and most practical drones accessories we located was this Shoulder bag for the DJI Mavic Pro, a cool way to leave the house quickly and be completely prepared for flight. With this you can haul the aircraft, controller, 4 batteries, 1 smartphone, and smaller accessories such as cables.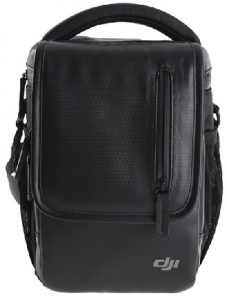 Click Here For More Details
Simplistic and modern looking, this is the perfect way to get the Mavic to your next shoot, whether you are on a plane, train, or in your personal SUV. This is just an all-around awesome way to pack and prepare, and should immediately feel at home in your assortment.
Mavic Goggles
One of the coolest things that exists on the list of DJI accessories is the Goggles that truly put you in the cockpit of the drone. Said to be available sometime around November, these give you a live, bird's eye view from the camera, in a crystal-clear 1080p resolution.
There are dual 1080p panels on the inside of the goggles, and they offer an 85-degree field of view. The Mavic has the option of connecting two pairs of goggles to the same drone, so you can double the fun, and having a first person, frontal view of what is happening is simply spellbinding.
We're pretty sure these will be available as one of the coolest drone accessories to have under the tree this year.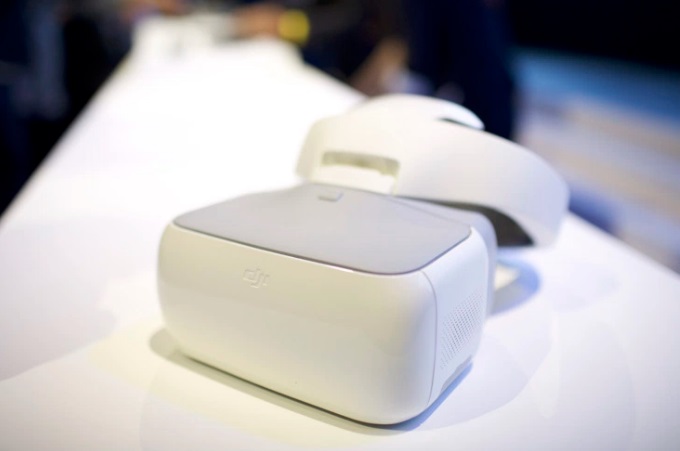 Gimbal Cover
Having a Gimbal Cover such as this one will help protect from collision, dust, and water during flight. It is somewhat safe to fly the Mavic without these, but having one on hand will give you piece of mind that if you do run into a sudden mishap, you won't be without some level of protection.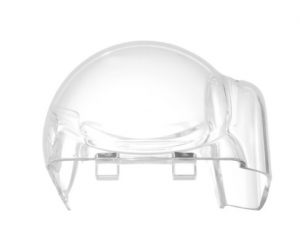 Click Here For More Details
To some degree, the gimbal protects the camera, but having this to give you a little peace of mind during flight will give you some success in the best drone accessories for 2017 hunt.
With anything a hobbyist pursues, having spare parts and add-ons is a must, and this is one that could save you from certain types of disaster.
Mavic Car Charger
While you are on the way to your next location, having a car charger like this one in your arsenal of DJI accessories will be a great boost to your favorite activity: it runs as any other would through the car's cigarette lighter port, and comes with low-voltage protection that does its part to make sure the car's battery never goes without enough starting power.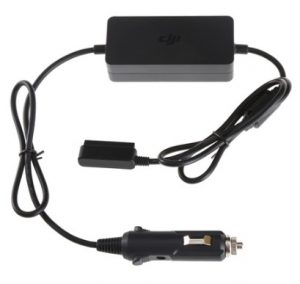 Click Here For More Details
This one has a charge time of around 54 minutes, and will be a perfect addition to the goods you are collecting to use with your new Mavic. Sometimes you may have a fellow pilot or customer call you and need you to be somewhere right away, and grabbing an extra charge in transit always will help you.
Mavic Filter Professional
The Mavic Filter Professional 6-pack will be ultra-hot on the list of drone accessories this holiday season: it is engineered especially for the Mavic Pro, and will step up your image-capturing game greatly.
The CP and PL filters help reduce glare, and greatly increase color saturation, while the ND filters reduce the shutter speed, giving you a smoother finished product within the video realm. This very awesome and useful batch comes with a lifetime warranty, and the HD glass filters are known for their razor-sharp quality.
Improving polarization on cloudy days, and just generally helping out with any lighting condition, this accessory pack is potentially one of the most worthwhile things you could ever purchase for your new Mavic Pro.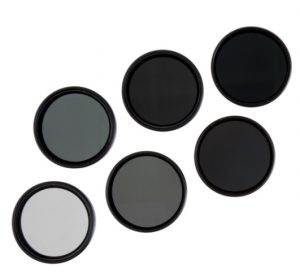 Mavic Pro Battery Charging Hub
One important item not to skip over in your DJI accessories list is this useful battery charging hub. When you are having downtime and not busy flying over your favorite terrain, this device can charge up to 4 intelligent flight batteries.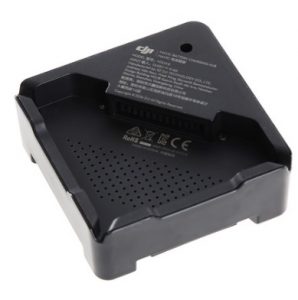 Click Here For More Details
The charger seeks out the battery with the highest charge level, and then begins with that before going down the line. You are definitely going to get tired of just charging one battery at a time after getting a taste of what the skies feel like with the Mavic Pro, so don't forget to purchase this to make life easier.
Mavic Pro Propellers
Even though the Mavic Pro is loaded with features that make it much better at navigating itself, landing, and staying stable in the air, you may unfortunately always have instances during which you lose a propeller or two.
The price of each propeller is a great bargain for any drone enthusiast, and will ensure that you have some spares with you in your carry-on bag if you encounter wind, obstacles, or have difficulty during the early stages of learning to land.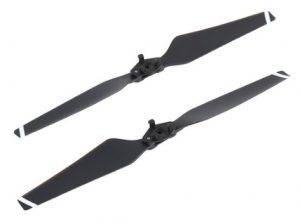 Click Here For More Details
An item that can be easily forgotten when you get excited, these are one of the best staples of gift-giving and stocking stuffers for those in need of Dji accessories.
All in one
When you are enjoying your new Mavic Pro, you are going to need memory cards that are up for the job of storage, and ones that you can depend whole-heartedly on, An Intelligent Flight Battery, a Micro USB Cable or a RC Micro USB Cable.
So you can get a COMBO that turns the sky into your creative canvass easily and without worry, helping you make every moment an aerial moment.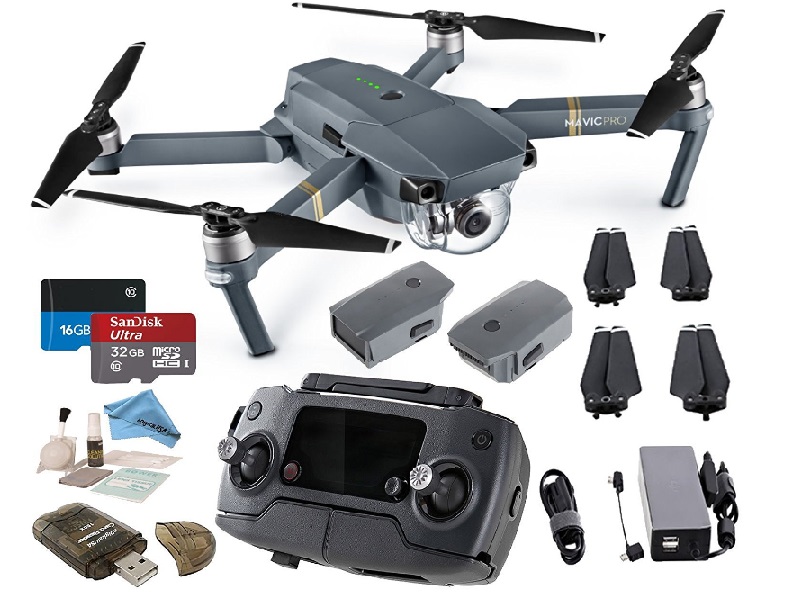 Click Here For More Details
You are always going to want all the kit, to assure that you can capture as many cool memories or maps from your flight as possible.
Other Interesting articles in "
Reviews

"