Dji Phantom 5 Rumors And Leaks

Updated November 19th, 2018
UPDATE: Still no official word on the DJI Phantom 5, but rumors are swirling that November 28th might be the release date. Read below for more details.
—
There's a lot of rumors and leaks surrounding the upcoming DJI Phantom 5, but is any of it true? We scoured the internet to find all of the rumors, leaks, and allegations that are surrounding the drone that has everybody at the edge of their seats. In the meantime, at least we have the recently-released DJI Mavic Air, which we've named one of our best drones for sale. Learn more here!
The Supposed Release Date and the Price Range
DJI Phantom 5 Release Date
Initially, the rumored DJI Phantom 5 release date was April 15th, 2018. That day came and went with no news whatsoever, likely due to difficulties in production.
Then, in September, the Mavic 2 was finally released. DJI said that this reveal would be "their biggest announcement of the year," which would obviously indicate that they weren't announcing the much-more-hotly-anticipated Phantom 5 this year.
But now, people aren't so sure. DJI announced that it will be holding a major event on November 28th, and some people think that this event might secretly be the launch of the Phantom 5. Here's the image DJI released to tease the event: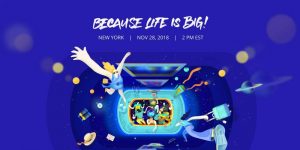 This image is one of the biggest reasons that many remain skeptical that the November 28th event has anything to do with the Phantom 5. A new Phantom would be a professional-grade camera drone that would be marketed towards a "prosumer" market of serious drone enthusiasts. The marketing would likely reflect that – something more along the line of the somber, visually-striking imagery used to tease the Mavic 2.
Instead, this image is very cartoony and fun, and shows a variety of figures who seem to be more interested in playing instruments or doing other activities than flying drones. It seems like an odd way to go for a potential Phantom 5 marketing campaign – after all, the casual hobbyist is not going to drop more than $1,000 on a new drone.
However, this theory may be supported by the fact that DJI did recently stop selling the Phantom 4 V2.0, and by the fact that they're not promoting any of their bigger drones in the Black Friday sales event. It certainly seems like they're gearing up to release the new Phantom soon…but that's still no guarantee that November 28th will be the exact date.
Either way, we'll be watching the "Because Life Is Big!" event with great interest.
DJI Phantom 5 Price
The first rumored price that we could find was a listing in Indian Rupees, which totaled to 1,50,000 INR, or $2244.03 is USD. More recent estimates put the cost in the $1,100 USD to $1,500 USD range. Either way, this will likely be a more expensive drone to a wide array of promised high-end features.
The Battery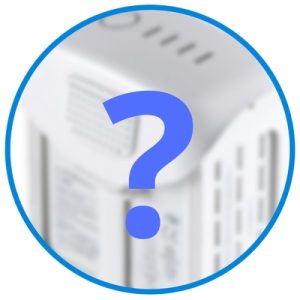 We found that people were wondering about the battery and what type it would be, so we looked into that, too. It's rumored that it may be a 1.2 LiPo, but we've also seen rumors that have claimed the battery will be something never seen before. A breakthrough in LiPo, if you will.
It's also rumored that, while the Phantom 5 will have an overall charge life of over 30 minutes, which sets the bar for the longest flight time if it's true, it will have a much longer charge time than the Phantom 4 did. It takes approximately 1 hour to charge the Phantom 4, so we can only imagine how long the 5 will take, especially if the battery is something that has never been seen before in a quad.
We may even be getting a new type of charger, as well. There isn't a lot of information or rumors around this, but a lot of claims are being made about a new type of DJI charger that will be revealed with the Phantom 5.
The Camera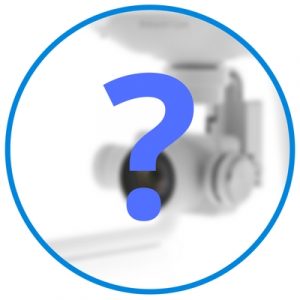 DJI is known for having spectacular cameras onboard, so we were curious to see if there were any rumors about the 5's, and we found quite a bit of speculation and supposed leaks on it.
Some people are saying that it will include a new type of gimbal that will trump any other on the market. More specifically, it will be a new type of 360-degree gimbal that will be able to take crystal clear photos and videos, even when it's going at high speeds of up to 50mph.
Although, not everyone agrees. Some have speculated that the camera has not changed at all, saying that there is no need for improvement because the previous cameras are already at 4K, so why keep going?
A Twitter user named OsitaLV (who has published reliable drone leaks in the past) recently leaked four pictures of what's supposedly a prototype Phantom 5, giving us more insight on the camera: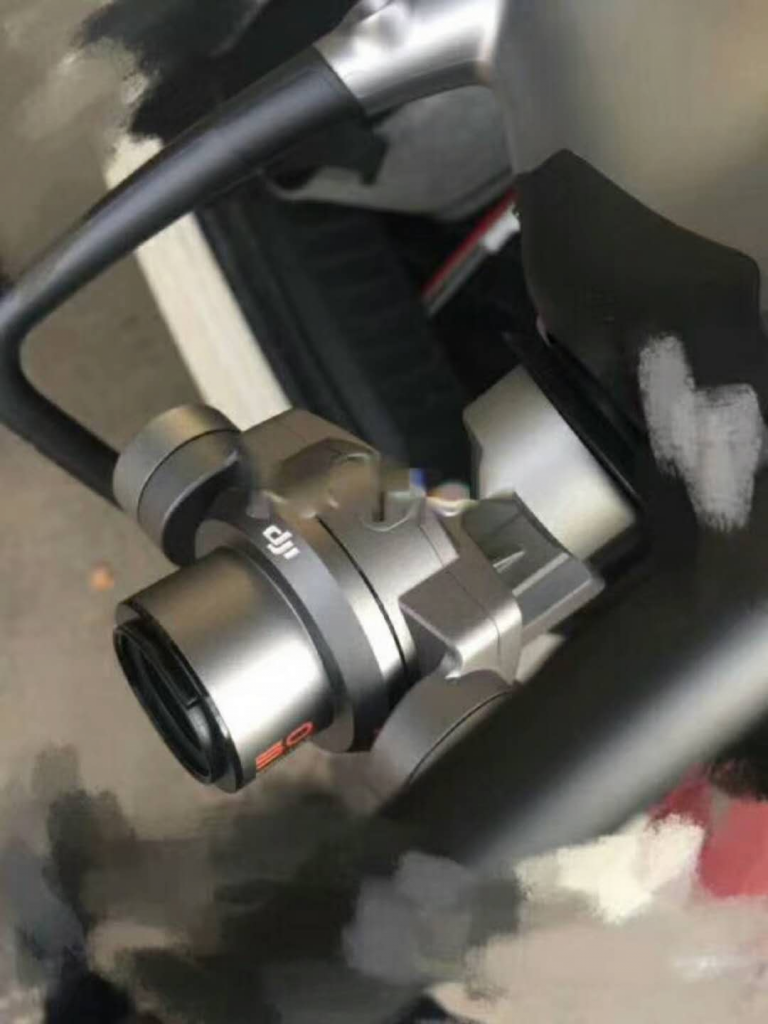 It looks very similar to the Phantom 4 Pro, but with a few distinctions. The main one is that the camera, which has a 50 mm lens, also has a lens release button, which indicates that users will be able to change the lens on the drone for different types of photography/videography. The gimbal has a release button as well.
The Flight Time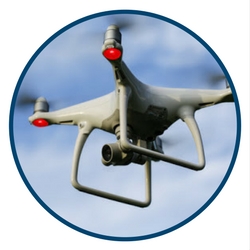 Like we said earlier, rumors from CES in February suggest that the Phantom 5 will have a flight time that is up to 30 minutes long on a single charge, but some are saying it can even go up to 33 minutes. Others are claiming that it could even be 40 minutes on a single charge, which makes sense if the rumors of a never before seen battery are actually true.
Others are also saying that when the Phantom 5 is in Sports Mode you can get more than the average 30-minute claim, which doesn't seem all that true considering Sports Mode usually drains the battery faster. However, these are all rumors, so there isn't anything too solid yet.
The Transmitter
Where the transmitter is concerned, a lot of people have speculated that it will have improvements to the live HD stream, the same smart device capabilities and that it will be well improved from the Phantom 4's transmitter. The transmitter range is supposedly improved, however, reaching a flight range of 8-10 KM, or about 5-6 miles away.
The Flight Mode switch, the P button, will hold all of the settings, features, and will allow the 5 to reach up to a speed of approximately 22mph. The Sports Mode switch, the S button, will allow for higher speeds without draining the battery too quickly, The Altitude Mode switch, the A button, will have similar functions when compared to the 4's transmitter, but it will also better maintain proper altitude and the overall function of manual controls.
The Features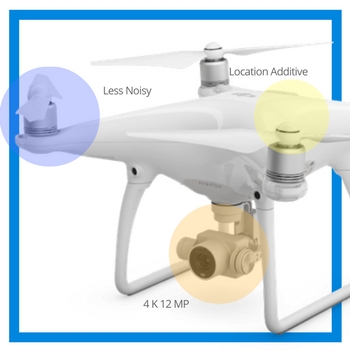 Here is where the most rumors circled the Phantom 5. We dug until we found each and every rumor on the features possible, and if at least half of them are true, this is going to be one seriously impressive, state of the art drone.
For starters, the anti-collision feature is now the new 360 Obstacle Sensing System, which blows all other systems like it completely out of the water. It has obstacle sensors on all sides so a collision will not be likely to occur, with the artificial intelligence system being supposedly improved by leaps and bounds. We may even see anti-collision lights on the drone, as well.
We may also have newer flight modes that are going to be paired with older ones, too. For example, Auto Takeoff and Auto Return, similar to Return to Home, may be coming into play here. We may also see GPS, which has supposedly improved drastically, reliant features, such as TapFly, ActiveTracking, and features that do not need GPS while in Sports Mode. In fact, Sports Mode is rumored to have replaced Flight Mode completely for the purpose of providing 10 additional minutes to flight time, but we can't be too sure yet.
The Phantom in the photos leaked by OsitaLV appears to have an aluminum shell, a plastic antenna cover, and plastic landing gear, just like the DJI Inspire 2: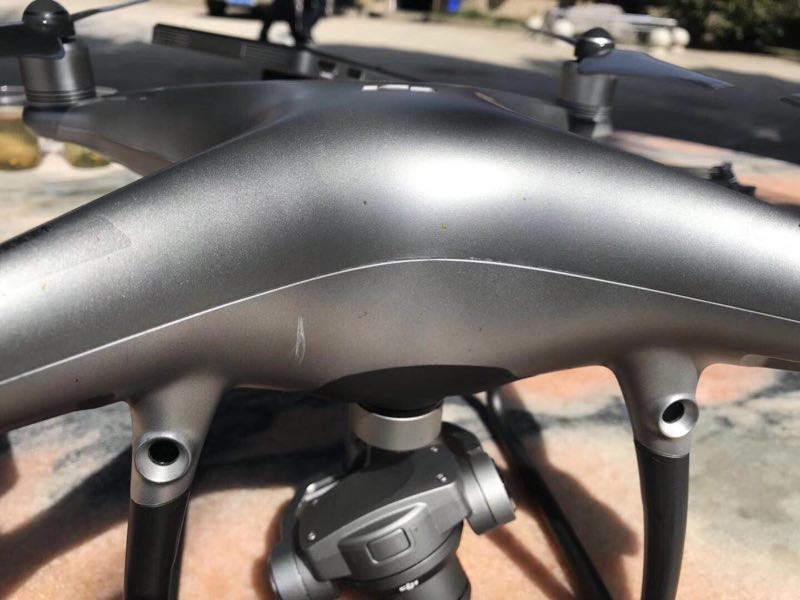 We may also see some of the following listed below:
 A new Companion App that will instantly connect to your smart device and display photos taken
 Built-in director software that allows you to edit text and music straight into your videos if you wish to do so
 A pre-installed Dual Compass Mode
 Visual Navigation Mode that will work with any other intelligent flight mode
 Auto Tracking that locks onto any object of your choosing, including people such as yourself, which is basically a revamped Follow Me Mode
 Autonomy Mode for easier forward flying
 LCD lights for better visibility, which is especially good to have if you are flying at night or in a poorly lit area

We were also quite interested to find that a rumor circulating claimed that there will even be a FPV racing kit installed and that it will be more efficient and advanced when compared to any other drone on the market.
The Specifications
It's pretty obvious that the Phantom 5 is going to be a quadcopter, but what's interesting is that rumors are claiming it currently looks somewhat like the 4, but that it will have a completely different exterior design and overall look when it's released. Kind of confusing, we know, but we're including it anyway.
The possible dimensions could be something like 16"x8.6"x12.6", with a weight of approximately 8.5lbs. It's also rumored that the overall speed could get all the way up to 55mph, that glossy black and white are to be the color options, and that the motors will be in more of a raised position.
It's rumored to be able to ascent at 6 meters per 20 feet in the air, which is definitely pretty quick. There may be 2 readable IMU statuses, SD cards and Micro USB slots located in the center of the drone to the left of each chassis, braking at high speeds is going to be possible, and that the additional gimbals will allow a 360-degree turn.
Other Random Rumors and Leaks
Some of the rumors and leaks we found don't really fit into a category, but we thought we would include them anyway. Listed below are the remaining rumors and leaks that we've found, ones that don't have a specific category:
 Compliance with the FAR's Part 107 regulations through the DJI Go App will be drastically improved compared to all other Phantom models
 The DJI Go App will now be able to show and warn you if you exceed any of the set FAA restrictions and regulations, such as leaving the legal altitude airspace limit, exceeding the allowed speed, etc
 The start-up noise will not be offensively loud and has actually improved to be much quieter.
 The new storage case is said to be a vast improvement, this time being made of styrofoam to ensure that it's lighter, durable, and much easier on the drone

While these are only rumors, for the time being, it would definitely be cool if the majority of them proved to be true.
DJI Phantom 5 Rumors and Leaks
All avid drone users are excited for what the DJI Phantom 5 may bring us, and while there are a lot of rumors and leaks that probably aren't going to be true in the end, there's no doubt that this is gonna be something special.
Want to know more about what DJI might be working on in the future? Check out our article on the leaks for the Mavic Pro 2 here.
Other Interesting articles in "
News

"