DJI Phantom Versions Compared – Which One Should You Get?
By Mark Richardson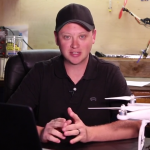 DJI Phantom Version Comparison
If you're in the market for a DJI Phantom quadcopter to suit your aerial photography needs, you basically have three different choices. These can be found on the comparison chart that appears on the main DJI website. When you open that particular page, you'll find the various DJI Phantom versions available. The least expensive model is the Phantom 2 (without a gimbal or camera), which sells for $679. The DJI Phantom 2 Vision is priced at $799, and the Phantom 2 Vision Plus sells for $1299. You might want to look for deals online, a good place to find some good bargains on brand new stuff from time to time is Amazon where you can get a Phantom 2 for $549, a Vision for $798 (not a bargain, but DJI is now out of stock), and a Vision+ for $1,098 right now. This later one is probably not the V3.0 yet with all the upgrades in the transmitter and new motors, but there is not a huge difference in user experience.
What are the main differences?
First of all, the Vision+ comes equipped with DJI's newest camera. It's a 14 megapixel camera, and it records video at 1080 pixels. It also has a built-in three axis gimbal that helps stabilize the camera while it's in the air. Both the DJI Phantom 2 Vision and the Phantom 2 Vision+ have support for the ground station application. Basically, the ground station allows you to plot waypoints on a map. Once you execute the program, the Phantom travels to the waypoints that you have plotted on the map.
In addition, the Vision and Vision+ come equipped with a WiFi based video downlink. In essence, the image from the camera is transferred through the WiFi connection to either a smartphone or tablet that the user provides.
On the Vision+, the WiFi connection is capable of a maximum of 700-800 meters and 300-400 meters on the Vision. Although this is a fairly limited WiFi range for both units, it's nice that both these DJI Phantom 2 versions have a video downlink as an added feature right out of the box.
The Phantom 2 Vision doesn't have the three-axis stabilization feature, however it's a little cheaper, and it still comes equipped with a vibration deafening system for the camera. I personally would only recommend the Vision if you are planning to take pictures, but not video footage as the image stabilization would require a lot of post production effort and the result would still not be nearly as nice as something that comes out of quad that has a three-axis gimbal.
My recommendation
If you want to do both photography and video, the Phantom 2, which goes for $679, is your best choice. Remember, however, that it comes without a camera or gimbal. If you decide to go this route, you can configure the unit with your own gimbal and camera. I suggest that you opt for the GoPro Hero 4 Black at this point. It shoots 4K video that you can use to pull very high resolution videos, and you're not locked into the built-in camera of the Phantom 2 Vision or Vision+.
Although I've heard some pretty good things about the Vision and the Vision+, I'm not terribly excited about the cameras — they're decent quality, but the video you get from the GoPro camera is far superior in quality.
On the other hand, if you're interested in still photograph only, and don't want to shoot any video from your quadcopter, you may want to opt for the Phantom 2 Vision. You can still capture RAW DNG files with, however you get a better value by purchasing the basic Phantom 2 with a GoPro Hero 4 Black and the DJI Zenmuse H3-3D gimbal combo. The result in stabilization is practically the same. You can also add a video downlink system separately.
I have to admit that it is more expensive to equip your basic Phantom 2 with the gimbal and GoPro I suggest, but I also think that it's well worth the extra investment. This setup worked out very well for me.
Ok, but how much more expensive you might ask. If you don't feel like shopping around and can make the purchase at once, you can chose a DJI Phantom 2 FPV Bundle which usually comes out cheaper and you can be sure that the components will work well with each other and will be assembled by trained technicians.
This one has everything you need, even a carry case and extra batteries and will run you $1,789 right now (prices may change) but if you would buy these items one by one, you would have to fork out more than $2,500.
You still need to add a GoPro of course, but you don't have to get the latest version if you don't need the 4K recording capabilities. So let's say you go for the GoPro Hero 3+ that costs $299 right now and your total FPV set cost will be just over two grand, $2.089 to be exact. That is more than the Vision+, but you also have an awesome action sport camera that you can use and you can always upgrade without having to put the entire quad on the market.
About Mark
Mark Richardson is a full-time professional photographer, videographer. He also writes regularly for Dronethusiast.com. His job has taken him to several different countries where he has used quadcopters to capture stunning aerial imagery for use in corporate and commercial productions. Mark has scratch built several quadcopters and hexacopters but now prefers the DJI Phantom platform for its ease of use and compact size for travel.
Mark's first love will always be great landscape photography but he is interested in many different styles and subjects including architecture, food, portraiture, and of course aerial photography.
Mark studied photography, videography, and graphic design at BYU-Idaho where he received a Bachelors of Science. Since graduating in 2009, Mark has worked in the industry using photography and videography to tell brand stories.
Always quick to pick up new techniques and learn new technology, Mark has jumped into aerial photography and videography with both feet and has hundreds of hours of flight time under his belt.
Mark has another passion: Helping others find success and happiness in learning. Mark loves to teach people of any age and enjoys learning from students as well. Mark is good at explaining difficult or complicated concepts in a way that anyone can understand. That's why his Udemy course called "Drones: Become a Pro Aerial Photographer and Videographer" is so popular. For a limited time, you can enroll at half price, for only $49 and Udemy gives you a full refund if you are not satisfied so there is nothing to lose. This offer is only available for Dronethusiast readers, so feel free to share with friends!
Beyond the DJI Phantom
Though this is a comparison of the DJI Phantom versions that is part of my course, it would not be fair to exclude Inspire 1.
The latest addition to the DJI lineup is the Inspire 1, a so called "prosumer" quadcopter. The new high end consumer product is probably the most expensive quad any private individual would consider buying, since owning one would put a hefty dent on your pocket. Costing $2899, the Inspire 1 is just a small stretch away from being a professional only solution, but it would be worth considering if you have the budget available. I have not tried this new quad yet and heard of some early glitches with the transforming frame, so I can not recommend the Inspire 1 just yet. At the same time, the specs are impressive and it would be tough to neglect the top product from the market leader in consumer drones.
The new Inspire 1 current release called T600 provides an obstruction free camera view as the quad transforms after takeoff allowed by a patented design.
The carbon fiber arms give you the strength to maneuver in the air and they transform, moving out of the camera's way at the flick of a switch. With a full 360⁰ unobstructed view, you now have the freedom to capture shots independent of the direction you are flying.
The 4K Camera
Another important addition is the 4K camera built in which should put an end to the discussions about which setup is better, the Vision+ or the GoPro mounted one.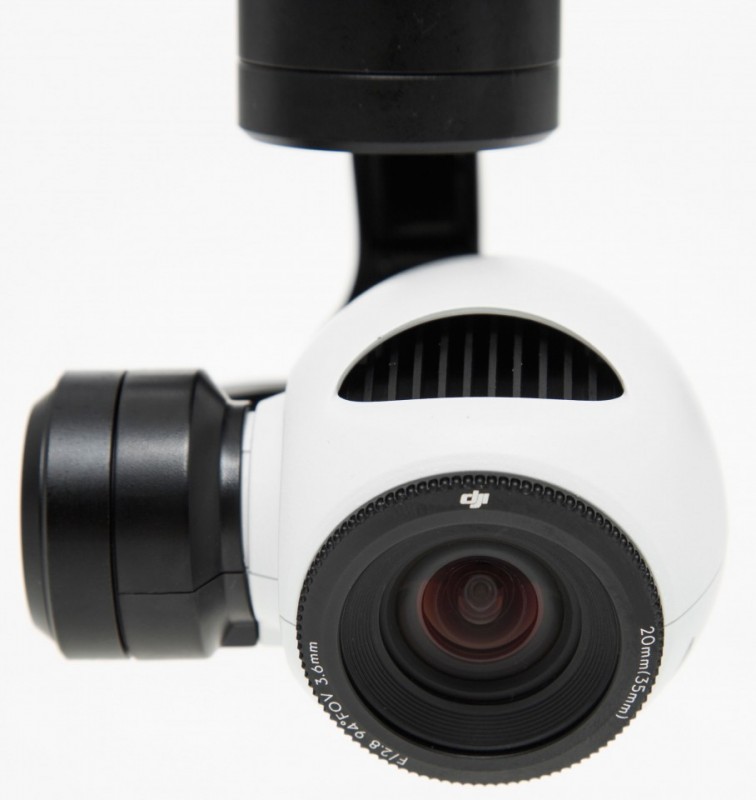 Downlink and Range
The framing and shooting capabilities have also been brought to a new level, bringing the Inspire 1 another step closer to the professional platforms DJI is already manufacturing. A real-time feed from your Inspire 1's camera is displayed in 720p HD on your mobile device giving you a perfect view of what the camera sees to frame your shots. This is made possible by an all new and improved version of DJI's Lightbridge technology which can transmit video from up to 2km away.
Create Together
Two operator control is also something that has historically been the characteristic of professional film making platform. For an even greater level of precision, you can use a second remote controller and fly with a friend. With two operators controlling the same Inspire 1, one person pilots the flight path while the other aims the gimbal and camera. Each user can have their own screen to see exactly what is being shot in real-time. By working in tandem, you're capturing shots that are more complex and artistic than before.
Vision Positioning System
An ingenious solution to avoid flyaways previously characteristic of early Phantom models, DJI's new Optical Flow technology uses a specially designed camera as well as sonic waves to bring simplicity to flying indoors. This technology allows the Inspire 1 to hold its position, stop when the controls are released, and respond to your commands even when GPS is unavailable.
Some early impressions have been talking about a bit of instability and jello effect in video. As these issues might be present in early models, I am sure that DJI will make all efforts necessary to fix these early bugs.
Pictures: DJI.com
Summary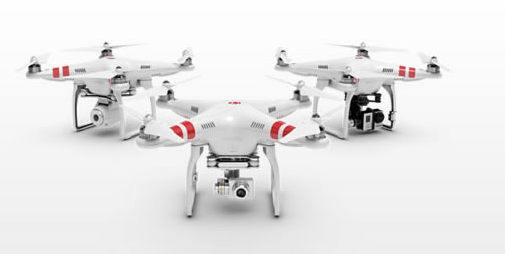 Article Name
DJI Phantom Versions Compared - Which One Should You Get?
Description
Mark compares the different DJI Phantom version to suggest which one you should opt for. At least according to his opinion and experience.
Author
Other Interesting articles in "
Reviews

"