New DJI Phantom 2 Upgrades Enhance Transmitter and Propulsion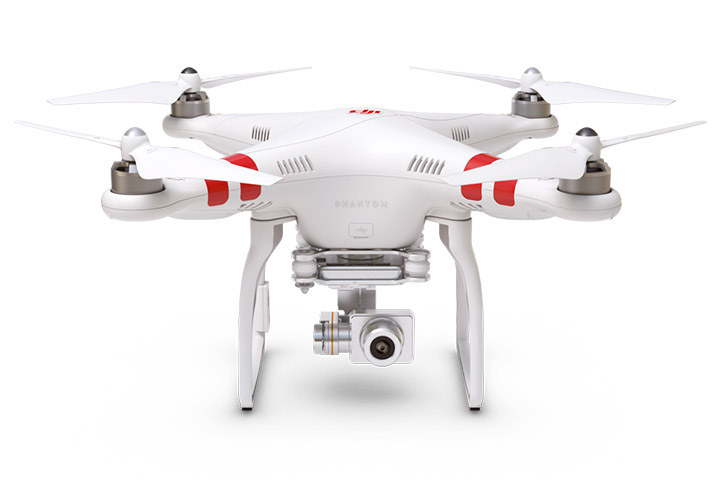 Back in mid September when DJI announced a price reduction, many fans stipulated that a brand new line of Phantom 2 quads will be hitting the market soon. The expectation was not without merit since a similar price reduction did precede the introduction of new product lines previously and let's admit, it also does make a lot of sense. Fork out as much stock as possible to make space for the new line and let buyers with a tighter budget get their hands on the current version at a lower barrier of entry. And to get them hooked of course.
Now the moment of truth is here. There is no brand new Phantom 3 line just yet, but DJI did announce an upgraded version of the Phantom 2 and Vision+ product line. The regular Vision model remains unchanged, though we are surprised that it is still available since the Vision+ is far superior and though the price difference is relatively high ($380 advantage for the Vision), it is hard to imagine that one would opt for the Vision line. We are saying that because if you consider a resale value also, the Vision does not really make much sense despite the lower price. When you plan to upgrade in the future, your Vision will be really hard to put against your new purchase. And arriving to the point of this article, specially now that the upgraded Vision+ is here.
DJI Phantom 2 Upgrades. What's new?
So now that the moment of truth is here, let's see what are the New DJI Phantom 2 Upgrades, what kind of tweaking has DJI done to them. Generally – as we mentioned before -, the upgrade and release strategy of DJI is a lot like that of Apple's. The current upgrade is a lot like when Apple released the iPhone 5S with nifty new features and more processor power, but practically the same phone.
The Remote Control
The most dramatic change you will see when using the upgraded version has to do with the remote control. It comes with new features, including a gimbal control dial, built-in  and rechargeable LiPo battery, and battery level LED indicators. The new TX is compatible with the Phantom 2 Vision+, Phantom 2 Vision (so actually getting a new remote for your old Vision does make sense after all), and Phantom 2. Here is an illustration of the main differences:
Built In Camera Tilt Control
Up until now, if you felt like pitching your camera up and down using the Vision App was too cumbersome (having to let go of the controls and touch the smartphone or tablet screen), your only choice was to add an upgrade like the one below. It is not a costly upgrade, but you do have to install it yourself which is fairly simple also, but many people prefer not to modify their factory setups for various reasons such as fear of messing with warranty.
A very useful addition is the introduction of the Left Dial. If you turn the dial to the right, the camera will shift to point upwards, while if you turn it to the left, the camera will shift to point downwards. Here is how it works:
Built-in LiPo Battery
Now this is a very useful upgrade, kudos to the DJI team. Many of you probably have already invested in rechargeable cells for your transmitters already. Having a sufficiently charged TX is critical to safe flight and optimal control. If your transmitter does not perform properly, you run the risk of losing your phantom as not being in control is not a good situation. Return To Home should of course help you avoiding a complete loss, but an insufficiently charged remote may not just disfunction and leave your bird stranded, but in fact can send faulty commands resulting in your Phantom not knowing what to do and possibly reacting with undesired performance.
The LiPo battery has a capacity of 2000mAh which should be sufficient to support you for good flying time. At the same time, many people don't realize that a transmitter is constantly sending out signals to the Phantom – as opposed to only transmitting when an a specific action is needed – and that is power consuming. So you can monitor the current battery level using the LED indicators on the front panel of the remote control:
Charging the remote control works just the way you expect it: using the included micro-USB cable. The LED indicators will display solid red when charging is in progress. The LED indicators will display solid green when the battery is fully charged.
Throttle Lock
A less intuitive addition is the Throttle Lock. If you pull down the throttle stick to descend, the stick will lock into place and the aircraft will descend steadily. Releasing is done by pushing the throttle stick upward to release the lock. We are wondering how this is going to work for people who prefer hand landings. Will this prevent us from doing that?
Trainer Port
Here is what DJI has to say on this new feature: "Connect the remote control to the computer via the trainer port to run simulation application to practice your flying skills." This sounds great, we are waiting for options to actually do so as we can not fully envision how this will work. We assume that DJI is going to release training software. If so, that will be great because there are so many inexperienced pilots out there causing trouble. So hey, DJI send stuff our way and we will test and promote it :).
New Motors
Some people have been demanding more powerful propulsion for the phantoms to allow a bigger payload and even to carry things such as flag or a Halloween reaper for that matter. The new set of motors offers just that. Called 2312 motor adopts a pioneering stator winding structure, which not only makes it tidy and neat, but also increases slot wire embedding degree and offers improved heat dissipation. With its impact-resistant bearings, the system is more durable than ever before. The electromagnetic design, tailored for the DJI Phantom, has effectively improved the output power, and when used with the new 9450 propellers and new ESC (electronic speed controller), your whole propulsion system can provide 200g/axis more maximum output thrust when using a 3S LiPo battery. Additionally, this new propulsion system allows you to load more equipment on your Phantom without sacrificing flight time, offering you a better flight experience. DJI claims that they increased maximum output power by nearly 25% without adding extra weight, which is great.
The new bearings, with a higher durability and ability to withstand greater impacts, are used to avoid damage in the event of an accident, greatly reducing maintenance costs which has been a major concern for Phantom users worldwide. Hope they come up with some additions to the camera gimbal set also to make more durable or at least repair friendly.
New Propellers
Many of us have tried to upgrade their props to carbon ones before to add more thrust and stability. While it worked great for some Phantoms, the Vision+ in particular did not react very well. The the thrust and stability may have increased a bit, but most carbon props caused a jello effect to appear in our recordings. The DJI 9450 propellers inherit the low vibration, low inertial characteristics of its predecessor, the 9443. By using a second generation airfoil, designed with computational fluid dynamics (CFD) in the DJI Propulsion Lab, the new 9450 provides extra thrust and better power efficiency. Thanks to this increased thrust, performance is significantly improved when flying a heavy-loaded Phantom or Flame Wheel, especially during quick maneuvers and descent.
New Compass
As seen in the picture above, DJI changed the appearance and added a protective shell around the compass to add advanced anti-static effect. This addition is also something that tells us that DJI is listening to their users as many people have been complaining about interference issues.
Firmware and Mobile App Update
At same time DJI has just recently added a firmware upgrade and useful additions to the Vision App for iOS and Android.
The Main Changes:
This is a roundup of the main new features the combination of the new firmware and App provides the users:
Dynamic home point
When using a GPS-enabled mobile device and running the VISION app, the Home Point will automatically be reset to the location of the device every 2 seconds during flight. This is very useful, since many users have been wondering what the home point was and tried to use the Find My Phantom function to check if the home location that was set is not actually one that was recorded at a different location in a previous flight. Some urban legends have also circulated about home points being accidentally recorded "50 miles away" from the actual location. We highly doubt that could have been the case very often, but this dynamic home point is great because what it results in is the Phantom coming back to you wherever you are.
Ability to change the Return to Home altitude
This ability has been added to the VISION app while to option to change this setting in the Assistant software also  remains. This has also been a concern to many in fear that if the Phantom initiates RTH and there is a building higher than the set 20 meter limit, the bird will just slam into it and you can say good bye to your precious toy. Now this setting can be done on the ground via the app, so you can dynamically adjust it to your current situation.
Various Smaller Additions
1. Maximum operating area, based on remaining battery power and current settings, can now be displayed on the ground station map view. This area automatically expands or contracts when new flight plans are set. Again, thank you DJI for this addition as making sure that we don't fly further than the point of no return is important in maintaining safety.
2. The aircraft's current longitude and latitude will be displayed on the VISION app's radar. When using ground station, the longitude and latitude of each waypoint is also displayed as they are set.
3. New pre-flight checklist that reminds users of important considerations before flying added. Great for newbies or even more advanced pilots when trying to take of in a rush. Which just should be completely avoided, but again, a useful addition.
4. Battery cell warning added to the VISION app that alerts users if battery issues are detected. Browse battery cell warning history in the VISION app. Greatly useful application if you are considering a used Phantom. As batteries for Phantoms 2-s are very pricy they can even constitute to more than 10% of the unit price. Not to mention a used model. So knowing if the batteries are in good shape is important. More on this issue in our series on batteries starting here (Volumes 1-3).
5. New auto-discharging feature to address the issue of fully charged battery swelled when it was stored for an extended period. Now this is something we will look into in a little more detail. We would argue DJI on this discharging issue, but have to understand why they are suggesting this. Anyhow, more here on discharging.
6. Battery cell damages detection feature added. Yeah, it will be great to understand how "healthy" our batteries are without having to invest into new gear.
7. New battery cell balancing feature to extend battery life. Round of applause for this one. We feel that the battery issue is high on DJI's agenda, so it was the right time for us to feature this issue too.
8. Maximum descent speed set to 0.6m/s when the aircraft's altitude is less than 10m and descending automatically (for example in failsafe mode). The maximum speed of descent remains 2m/s in other flight conditions. Generally, we sometimes feel that the maximum descent rate on Phantoms is set to a bit low. It is true, but at the same time, the bird can get caught up in its own "wash" and you lose control. So this is a useful addition for the newbies. At the same time, in order to come out of a wash, we suggest moving sideways and "catching clean air".
Ok, it seems that it was early Christmas for the DJI Phantom fans. Not a major breakthrough or a new Phantom 3, but enough to make us want to get our hands on the new upgraded bird. They are already available on Amazon and the DJI Store and the price is unchanged.
Let us know in the comments if you like the new DJI phantom 2 upgrades!
Summary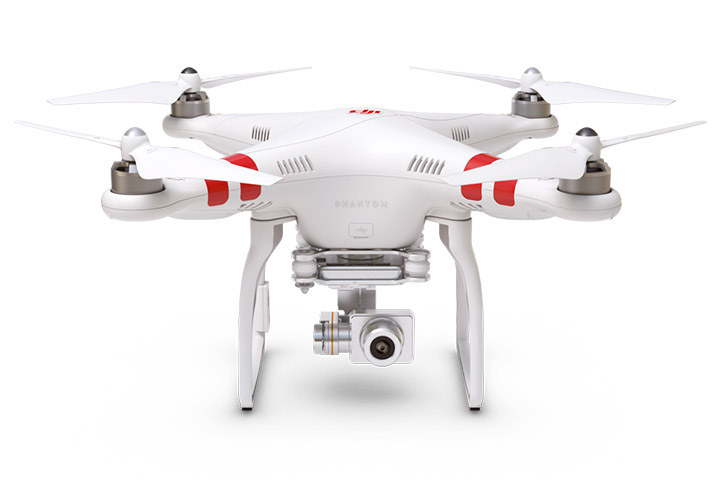 Article Name
New DJI Phantom 2 Upgrades Enhance Transmitter and Propulsion
Description
New DJI Phantom 2 Upgrades. A roundup of the most recent DJI phantom 2 upgrades the manufacturer announced along with updates in the firmware...
Author
Other Interesting articles in "
News

"