Drone usage is continuing to rise throughout out the world. Surveillance, search and rescue, security, and even deliveries are all tasks that are currently being done by drones, but are constantly being improved as drone technology advances.
Large companies such as Amazon and Walmart are already in the process of designing the perfect system to have drone delivery for many of their products.
With the increased use of drones, there is also an increased danger in the skies. Currently, all pilots must keep their drones flight within their view unless they have been granted special permissions. Rogue drones that fly in restricted areas or fly too high can cause collisions with other drones as well as airplanes.
In order to make drone flights safer and make drone deliveries a reality, the air traffic controller service NATS and Altitude Angel have teamed up to design a tracking system. This system will allow them to keep the lower flight zone safer by tracking UAVs that are already flying and see where flight paths are available for other UAVs to fly. It will give a clear picture on what is flying and where it is flying, which will help traffic control prevent crashes.
This new system's goal is to be launched by 2019 or 2020. Drones will still need to be equipped with sensors to prevent any additional collisions, but the tracking will be beneficial to prevent crashes in the sky amongst UAVs. This new tracking system will likely appear similar to those used with airplanes.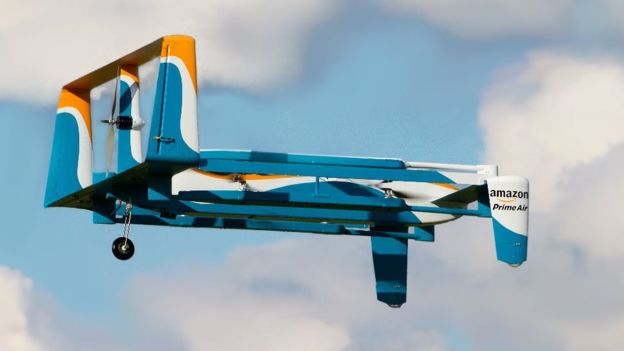 By making the skies safer, Amazon will be able to launch their drone delivery service faster. This will mean that purchases that are eligible will be delivered by drone straight to the consumer. It should lower postage fees and also decrease the delivery wait time. Since this is being developed in the UK, it is likely that the US will follow suit once the system has been developed.

Mike is an online entrepreneur and digital marketing specialist who also loves flying drones. He has owned and managed Dronethusiast since 2015 and enjoys writing reviews and analyzing different topics in the fast moving Drone technology space. Along with the editorial team at Dronethusiast Mike spends hundreds of hours each year analyzing and studying different drones and their tech specs to help consumers find the best products for their needs. Contact Mike by using the Dronethusiast.com Contact page or reach out at mike@dronethusiast.com.