Drone Training Los Angeles – Best Drone Training Courses In LA

Drones are becoming more popular than ever before, and a lot of people are just now hearing about this exciting hobby for the first time. But even if you're a beginner with a great deal of interest in drones, it can be hard to know how to get started. What do you need to do to fly a drone? What kind of drones are best for flying? What other skills do you need to know to get good at aerial photography and videogaphy?
This is where drone training courses come in. Though the primary function of most drone training is to help pilots who are interested in flying professionally obtain their commercial license from the FAA, training is also available for all aspects of flying a drone. So whether you want to start your own drone business, take photos and pictures for yourself, or prepare for a big race, a drone training course in LA is a great place to start.
This article is specifically about drone training in Los Angeles – how to find it, what courses we recommend, and what sort of training is offered by different organizations. We will also cover online drone training that is available to users in Los Angeles, for those who would prefer not to have to meet face-to-face.
Drone Training Los Angeles
These are a few courses that offer drone training in Los Angeles that we trust enough to recommend. Keep in mind that you should always get in touch with a drone instructor to learn more about their program before signing up for their course and paying for anything.
Drone Pilot Ground School offers the best online drone pilot training in the world, and is available in Los Angeles as well as anywhere else in the United States. Their flagship course is designed to help beginner pilots who are interested in a commercial career pass the FAA Aeronautical Knowledge Test for a Remote Pilot Certificate. More than 99 percent of students who take this course end up passing the test!
However, they offer other great programs as well, from pilot workshops to courses that will improve your skills in certain areas like photography or surveying. No matter what kind of drone pilot training you're looking for in Los Angeles, Drone Pilot School can help you!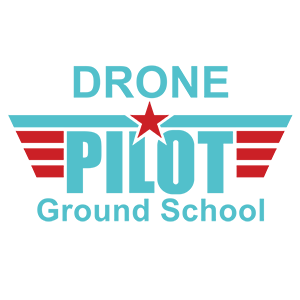 Training offered:
• Drone Certification FAA Test Prep Course
• Video Editing/Post-Production
• Mapping & 3D Modeling
• Aerial Thermography
Features of this drone training:
• Covers all concepts required by the FAA to prepare you for your Aeronautical Knowledge Test
• Get email and text support from a real drone pilot instructor
• Over 70 text and video lectures
• Pay once for lifetime access
• $150 testing fee money-back guarantee if you don't pass the test after taking the flagship course
• Real FAA test questions for better Part 107 practice tests
• You can keep the lectures for offline study
• You can learn at your own pace
Cost of enrollment:
• $299

DARTdrones California Drone Training
DARTdrones is a team of elite drone instructors who you might have seen on the popular TV series Shark Tank. They offer in-person and online training and specifically offer drone pilot training in Los Angeles. They can train you to use specific drones, to start a drone business, to improve your photography skills, and more – just take a look at all the courses they offer in the state of California: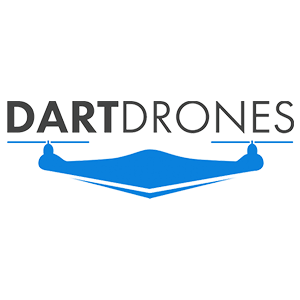 Training offered:
• DARTdrones Wings Program
• Hands-On Flight Training: Mavic, Phantom, Inspire
• In-Person Part 107 Test Preparation
• Real-World Flight Planning & Execution Program
• Hands-On Flight Training: DJI Matrice 200 Series
• Online Part 107 Test Preparation
• Aerial Mapping and Modeling Workshop
• Aerial Roof Inspections Workshop
• Drones for Beginners
• Starting a Drone Business
• Online Aerial Photography
• Night Flight Package
Features of this drone training:
• Hands-on flight training
• Part 107 prep course (to help you get your FAA drone license)
• You can bundle and pay for only the courses you want
• Custom on-site training
Cost of enrollment:
• Varies depending on your course package, but the most popular course is $1649

LA Drone School
The LA Drone School is designed to help citizens of Los Angeles better understand all aspects of recreational and commercial drone use. They can help you get better at photography, cinematography, commercial lifting, and just about any other type of drone usage you can imagine. And one of their courses offers FAA paperwork filing assistance and test preparation.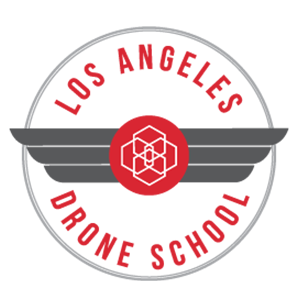 Training offered:
• Drones 101
• Introduction to Drones
• Intermediate Drone Use
• Advanced Cinema
• Advanced Commercial Use
Features of this drone training:
• Covers every aspect of commercial and recreational drone use
• Courses can last 90 minutes, 2 days, or 3 days
• Students can learn to fly the DJI Phantom drone
• Taught by expert pilots with experience across all chosen fields
Cost of enrollment:
• Varies by course, ranges from $149 to $3150

Los Angeles County Regional Training Center
The Los Angeles County Regional Training Center provides agencies with high quality and cost-effective training led by a cadre of accomplished course designers and facilitators. Among the many different types of training they offer is a new series of Unmanned Aircraft System Courses that cover many essential topics.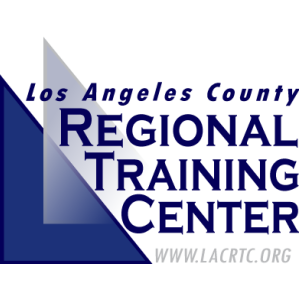 Training offered:
• UAS Program Operator's Course
• LOKI Tactical UAV Training Course
• Unmanned Aircraft Systems
• Counter-Drone Measures Course
• UAS Interior Missions and First Person View (FPV) Course
• UAS Tactical and Nighttime Operator's Course
• UAS Tactical Operator's Course
• UAS Nighttime Operator's Course
• UAS Basic Operator's Course
Features of this drone training:
• Designed for public agencies
• Can accommodate many students at once
• Offers highly technical courses at multiple levels of experience
• All courses taught by an extremely professional and experienced staff
Cost of enrollment:
• Varies by course, ranges from $85 to $1380

LA Drone Training FAQ
Here's a few questions we've been asked in the past on the subject of drone training Los Angeles.
Are drones legal in California?
Yes! We've written an in-depth explanation of drone laws in California in this article, but it's currently just as legal to fly drones in California as it is everywhere else in the United States. However, you have to register your drone with the FAA to get a Certificate of Aircraft Registration and Proof of Ownership, and flying a drone for any commercial purpose requires an FAA license. There are also certain places you can't fly, such as near airports.
Any drone training course in Los Angeles will help you through this process and help you better understand all the laws in your area.
How much does drone pilot training in Los Angeles cost?
Drone training in Los Angeles will usually cost about $300 to $500 per course, plus a further $150 to take the FAA's aeronautical knowledge exam.
Do I need a drone pilot license in Los Angeles?
If you plan to fly your drone for any commercial purpose – that is, if you're going to make money off of anything you do with your drone – you need a pilot license. You may also need a pilot license if you have a particular type of large or heavy drone. See our article on drone laws in Los Angeles (linked above) for more details.
How much do drone pilots make in Los Angeles?
This depends on what said drone pilot is doing. Professional drone pilots working for a large company can make between $50,000 and $70,000, but this usually requires extensive training and experience. Drone photographers and videographers commonly charge $5,000 per session, but there's no set limit to what an independent contractor can charge in Los Angeles, so long as you attract customers.
Learn To Fly In LA
We hope this article about drone training Los Angeles has helped you find great pilot workshops and drone training near you. If you have any questions about the courses we've listed, or about drone training in general, be sure to let us hear about them in the comments below and we'll answer as soon as we can!
Other Interesting articles in "
Awesome Drone Tricks & Tips to Maximize Your Enjoyment

"