EASA Sets Out Drone Regulations for Europe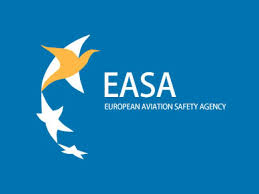 UPDATE – September 20, 2016
EASA Fall: What are Drone Regulation Updates Looking Like in Europe?
Drones in Europe are subject to a variety of regulations that are different for each respective country, and as of this summer, here is a brief about where things stood.
In France, any flight over the city of Paris needs authorization from aviation authorities. In Germany, drones cannot weight more than 25 kg, and in Britain, drones above 20 kg are subject to the same regulations as manned aircraft.
Under rules that were mandated by Denmark-based EASA, a lower-risk category would cover low-energy aircraft, that included the use of model planes. These type of models need to be flown within the line of sight, away from areas such as airports, and always at an altitude of 150 meters.
As of a year ago, The commission was expected to present an important draft law for this lowest-risk category, so users would know exactly what they were getting into in Europe.
What has changed as of September, 2016 in Europe?
One of the main concerns of the past year was the near-misses that were reported in Europe: seven incidents in less than a year had occurred during which drones had flown too close to planes at various British airports.
During the first week of September, European aviation associations called for the mandatory registration of all drones during the point of purchase, and during any resale.
During July 2015, the agency published a technical opinion with 27 very concrete proposals for regulatory framework for all unmanned aircraft, that established three categories with different requirements that were all laid out according to risk.
"Open Category" risk is one which no authorization is required to operate the unmanned aircraft, as long as forbidden and restricted zones are strictly adhered to.
"Specific" category was a medium risk in which authorization is required by a national aviation authority, and "certified" risk was when dealing with requirements that were similar to those for manned aviation. These had extreme oversight by the NAA, and required higher criteria for approval.
In France as in the USA, one general rule is that drones need to stay within their pilot's line of sight. The pilot can fly it outside of the pilot's line of sight if a second person keeps it in view, during the time it is outside of the pilot's view.
French regulations allow the flight of drones that are able to fly autonomously by closely following atmospheric movements, as long as the craft weighs less when 1 kilogram, and flies for less than 8 minutes.
On the commercial side of flight in France, operation of a drone for what is deemed "particular activities" requires that the operator make a declaration to the authorities in charge of civil aviation that describes the activity they are using it for. Said declaration must be renewed every two years if the activity is to stay the same, but any changes need to be declared immediately.
In Germany currently, in order to operate a UAS that weighs more than 5 kilograms, the owner must obtain authorization from the aviation authority of the German state. If the aviation authority concludes that the operation of the UAS does not present a risk to air safety in general or public safety, authorization to fly will be granted.
Much like the United States, operating above correctional facilities, military complexes, power plants, and power generating facilities is prohibited.
A drone in Germany must be flown below 100 meters above ground, and it cannot be flown within 1.5 kilometers of an airport, unless a special permit is granted. A drone in Germany also may not fly over public gatherings.
The maximum weight of an aircraft in Germany should not exceed 5 KG, and the entire weight cannot exceed 25 KG for the UAS.
As far as operating drones in the United Kingdom, the restrictions are pretty straightforward. Aircraft that weigh 20 kg or less are covered by articles 166 and 167 of the Air Navigation Order.
This is an order that provides basic safety measures, such as prohibitions on dropping articles from the drone that would endanger property or person. The 400-500 meter altitude that you can operate away from the the pilot is similar to what the restrictions are in the United States.
In the United Kingdom, drones with cameras attached must not be flown within 150 meters of a very congested area, or within 50 meters of a person, vessel, vehicle, or any other structure that is not under the pilot's control. Some of the areas in the UK that cannot be flown over are:
• Prisons and nuclear power stations
• controlled airspace that should not be flown into without explicit permission from air traffic control, which covers airfields and airports
• "prohibited areas", which are zones that operators are highly recommended against flying into for their safety, and the safety of others, such as high-intensity radio transmission areas.
• "Danger areas" are locations that used for military weapons and pilot training, as well as testing military equipment.
Also In the United Kingdom, any person that uses a drone for commercial purposes must obtain a license from the Civil Aviation Authority. To obtain this license, the operator must demonstrate that he or she is competent.
If you are in operation of an aircraft that weighs over 20 kg, you are required to obtain adequate levels of insurance to cover their liability in case of an accident. Any aircraft that is registered in another country is not permitted to fly over the UK for aerial photography purposes or surveys, unless the operators have the permission of the Secretary of State.
UPDATE: December 2015
(Via Reuters) – Three categories of civil drone should be created to regulate unmanned aerial vehicles now used in everything from filming to farming and parcel deliveries, Europe's aviation safety body has proposed.
The proposals would allow the new industry to grow whilst at the same time protecting people and goods, the European Aviation Safety Agency (EASA) said on Thursday.
Drones in Europe are currently subject to a patchwork of drone regulations in each country and the European Commission wants a basic regulatory framework put in place by the end of this year.
In France, where flights over Paris without authorization from aviation authorities are illegal, drones flying over major sites such as the Eiffel Tower and the U.S. Embassy caused alarm earlier this month.
In Germany, drones must weigh no more than 25 kg while in Britain, drones of above 20 kg are subject to the same regulations as manned aircraft.
In the United States, the FAA bans most commercial drone flights, though companies can currently apply for exemptions while new rules are finalised.
Under the rules suggested by Cologne-based EASA, the lowest risk category would cover low-energy aircraft, including model planes, and would not require any license. Such drones must be flown within the line of sight, away from areas such as airports and nature reserves and up to an altitude of 150 meters.
Flights above crowds would not be allowed in order to minimise the risk to people, EASA said.
As soon as operations pose more risks to people or the drone needs to share airspace with other vehicles, a risk assessment must be carried out and then an authorization awarded.
The highest category would be akin to current regulation for commercial manned aircraft, with multiple certifications required for operation, it said.
"These rules will ensure a safe and fertile environment for this much promising industry to grow," EASA Executive Director Patrick Ky said in a statement.
However the agency said the privacy risks posed by drones would need to be addressed at national level, for example by installing SIM cards.
"They raise concerns if citizens feel that drones intrude in their private lives; if they illegally gather data; or if drones become flying nuisances," EU Transport Commissioner Violeta Bulc said at a conference on drones last week.
The Commission is expected to present a draft law for the lowest-risk category by December 2015, so that businesses could operate drones across the EU by next year.
Summary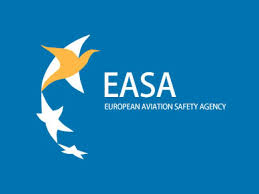 Article Name
EASA Sets Out Drone Regulations for Europe
Description
Proposal set out for drone regulations by EASA for unmanned aerial vehicles now used in everything from filming to farming and parcel deliveries.
Other Interesting articles in "
News

"