Flyability Drone: Search and Rescue Flexible Drone for Inaccessible Places

The Flyability Elios is a huge breakthrough in the drone community and is used to access confined and complex locations where a manned entry is not possible. The drone can also be used in situations where manned entry would be too risky. Elios is collision tolerant and has been designed to explore and inspect areas that may not otherwise be accessible for humans. This type of drone unleashes extensive possibilities for both man and UAVs. There are many applications where this technology can be used making impossible situations VERY possible.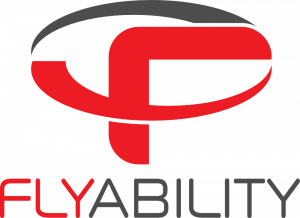 Elios is inspired by the flight patterns and capabilities of insects and focuses on stability even after an in-flight collision. This drone is designed to take a programmatic approach to flying drones in confined spaces and indoors where humans may otherwise be injured if they attempted to do the same. This drone will operate in conditions that may otherwise have been impossible.
In addition to Elios, GimBall is another drone designed specifically using technology that emulates an insect. This drone is designed with a motor in the center of it and is surrounded by a sphere that is not only geodesic, but flexible as well. This sphere allows the drone to resist breaks and allows it to fly into even the tightest spaces out there.
The GimBall recently won the Drones for Good competition and is designed to work in disaster and dangerous area, similar to the Elios. The GimBall has a rugged design that allows for use in any type of application and it can overcome any type of obstacle in its way. In addition, the drone will seek out human survivors in emergency situations.
The co-founder of Flyability, Adrien Briod says, "The goal of this flying robot is to reproduce the amazing capabilities of insects – especially the fact that they can collide into things and continue flying afterwards."
One of the most noteworthy aspects of the GimBall design is that the motor is housed inside of the sphere, which means that even after a collision, the drone is able to continue flying without any problem. In addition, the unique design allows the drone to roll along the floor and ceiling, as needed.
Benefits of Elios and GimBall Technology
One of the major benefits of this new drone technology is that it is affordable and can be manufactured inexpensively, which makes it a great option for many applications.
Some of the other benefits include:
1. Improves Safety – The Flyability Drone allows for workers to visually inspect any type of indoor environment remotely. This eliminates the risk of the workers being faced with dangerous situations or hazardous places.
2. Lower Costs – Visual inspections can be expensive, especially once you factor in the cost of the crane, rope, and workers needed to inspect the facility or place in question. The Flyability Drone will gather images and data about the confined space and present it to you without spending a bunch of additional resources.
3. Reduces Downtime – Images and information is gathered within just a minute to a few minutes. An on-foot exploration of the area can take hours or days to complete, which is not always feasible.
Features of Flyability Drone – Elios and GimBall

On Board Lighting – Equipped with LED lights to allow for inspection and navigation in even the darkest areas of confinement.
Continuous Operation – The Flyability Drone operates on batteries, which can easily be changed out in seconds for continuous operation of the drone.
Integrated Payload – Full HD and thermal images, adjustable tilt angles, and recording take place simultaneously. Even in the darkest conditions, you can join together the LED lighting capabilities of the drone with the HD images and take amazing shots of the confined spaces you need to explore.
Protective Frame – Made from a carbon fiber structure, the Flyability Drone is collision tolerant up to 15 km/h. The design allows for easy maintenance of the drone itself and means that the drone can access the tightest spaces without the worry of it crashing or becoming disabled in the process. Because of the tough construction, you do not need to focus on any surrounding objects, as the drone will bounce and roll the way it needs to.
Live 2.4 GHZ Video Feedback – Live 2.4 GHZ, clear video feedback is available during exploration of the confined space. The drone operates up to hundreds of meters away to provide you with a live view of the confined space at all times.
Post Mission Review – Once the inspection flight is completed, the software delivers and presents mission data.
Superior Construction – Elios and GimBall are dust and splash resistant and they are fully operational in areas between 0 degrees Celsius and 50 degrees Celsius. No piloting skills are required as the drone is forgiving and designed to fly in almost any condition or environment.
Want to learn about the best drones to buy? Check out our drone buying guide.
Other Interesting articles in "
News

"