GoPro Stops Karma Drone Production

GoPro is a common household name to many around the world. The company is especially well-known to those that enjoy adventure and living life in the outdoors. When you think about GoPro, you typically think about their excellent lineup of cameras that capture first-person views.
When you're looking for a camera to attach to your helmet, you're most likely going to choose the GoPro brand. They have various models, which of course have an array of features as well as price differences. Active sport players, cyclists, and even bungee jumpers enjoy attaching these, typically to their helmet, to allow viewers to see exactly what they see.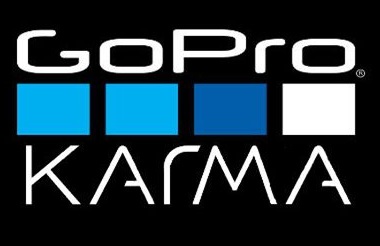 In 2015, GoPro decided to join the market of UAVs by launching the Karma drone. It made a lot of waves as it entered the market because GoPro already had such a big name and many drone enthusiasts were excited to see exactly what the company could now offer to drone flights. There were a lot of high expectations for GoPro to bring new features and technology to the world of drones.
The GoPro Karma drone was enthusiastically welcomed into the market when it was released. For the first drone from the company, it was able to compete along sides of experienced drone manufacturers like DJI. When the Karma was released, it was the first foldable drone on the market. This intrigued buyers since they would be able to transport their drone much easier.
The Karma had other features that buyers like as well in addition to being foldable. It also came equipped with a Hero5 camera, which made it incredibly versatile for taking videos and allowed high-quality images to be captured. The camera was also removable from the drone, which meant that you could use it for other hobbies as well. This meant that buyers were actually getting two excellent pieces of technology when they purchased the Karma.
Unfortunately, just days after the Karma was released, DJI announced the Mavic Pro. The Mavic Pro was much more compact than the Karma and had a battery life that was much longer. This drew buyers back to DJI that may have initially been interested in the Karma.
After multiple recalls and reports of the GoPro Karma falling out of the sky, production was paused. The company fixed the issue, which was a loose battery latch, then re-launched into the market. Unfortunately, at that point, the damage was done and the GoPro Karma's name was tarnished. Though the company managed to reach the #2 sales position in drones in 2017, the distance to the #1 position was very large.
Now after a weak 2017 holiday season, GoPro has laid off hundreds of employees that were in their aerial division and decided to focus strictly on their cameras. They will continue to sell the Karmas until they are out of stock, but do not plan on re-entering the drone market again. You can find a Karma grouped with the new Hero6 camere for around $1000.
Further Reading
Drones Gopro – by Dronethusiast
Other Interesting articles in "
News

"