Holiday Displays Captured With Drones

With the Christmas season upon us people are out in force decorating for the holiday. Whether it's lights or inflatables, people are really getting into the spirit with their decorations and putting up some very impressive displays. While viewing them is fun, being stuck on the ground is far from the best way to do so. You know we're talking about drones! With drones, you can get the best view of the decorations and take in some sights that simply aren't possible otherwise.
First up, we have a truly mesmerizing display in Cleveland. Using an aerial drone, photographer Brett Bottles was able to catch the over 50,000 light display from above. The photos show a house completely lit up, nearly every visible inch has a light on it. This is one of the most involved decorations I've ever seen, and seeing it from a drone's point of view makes it that much better. The house looks like something straight out of the movies.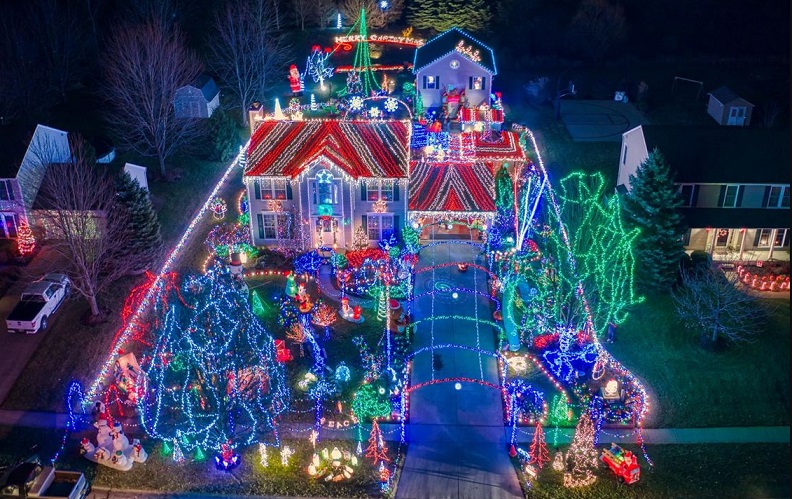 Another video comes from the town of Monongahela just outside of Pittsburgh. The restaurant, Angelo's II, features several inflatable decorations, a large Christmas tree, and dozens of decorative snowflakes. The drone video captures all of the decorations and shows off another example of the Christmas spirit. This time it's a local business getting into the spirit.
Outside of filming decorations drones can also be used to help set them up and plan for the holiday. In Philadelphia, drones are used to help select the perfect city Christmas tree. Philadelphia puts a lot of work into selecting their tree, and this year traveled to New York to source the perfect one. There they searched an over 2,000-acre tree farm looking for the perfect one. That's a lot of work but it makes a big difference at the end of the day in terms of the overall display.
Where the drone comes in is in helping to find the perfect tree and examining the upper branches. The problem is that Philadelphia has a 130lb liberty bell to top the tree, and not all trees can support that. By using a drone, they can examine the branches, and make sure that the tree can support the weight of the bell. They can get a better look at other parts of the tree to make sure it is aesthetically pleasing from top to bottom. This is just one more way that drones are helping to spread holiday cheer.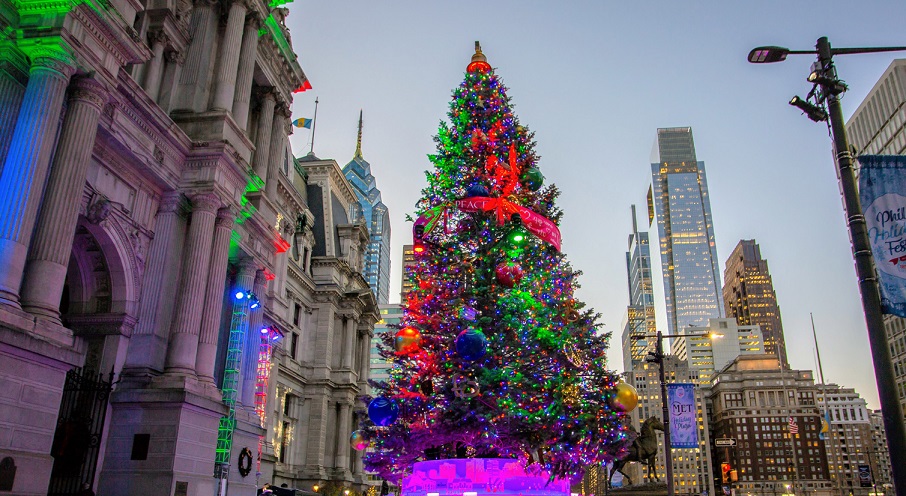 While enjoying the sights it's always important to keep safety in mind when flying drones. Make sure you're always flying safely and following all the instructions of the drone. Fortunately, many drones these days come with lots of safety features that make flying easy for even beginners. Many also come with lots of features to help make taking pictures and videos easier as well. This includes things like auto-stabilizers, as well as modes that will take the drone on pre-programmed, cinematic paths.
You also want to make sure to not infringe on anyone's privacy. While taking images of their lights is probably okay, you don't want to get too close and cause a disturbance. Let's make sure to observe holiday displays respectfully or we might not get as many in the years to come.
These are just a few examples of some of the great views that drones are taking this holiday season. If you look around, you're sure to see other great examples, and there's no better way to see them from above. This is one of the best parts of the season, so make sure to enjoy it while it lasts.