Illinois Man Building Mailboxes For Drone Delivery

Drone delivery has been in the works for quite some time now. One man may be revolutionizing how drones make deliveries by building a mailbox that is equipped to allow drones to make deliveries to your door.
Ryan Walsh, of Naperville, and partner Alexander Flasesch co-invented the Smart Drone Delivery mailbox, a receptacle that replaces the traditional mailbox in front of people's homes to allow drones to land for package delivery and pick up.
In 2017, the two men co-founded Valqari, a start-up focused on the ensuring packages that arrive at a destination safely remain secured and out of the elements until the recipient retrieves them from the box.
Walsh notes that he saw a gap in the drone market. "No one else had developed this technology," Walsh stated, "Which is why it was critical for us to put a stake in the ground by immediately applying for utility patents to make us the only smart mailbox option for commercial and residential use."
The biggest hurdle facing drone delivery was that there's no standardized, safe, and secure landing area. This what gave Walsh a clear vision from the start that the mission would be to provide the missing piece to the last stage of the drone delivery process.
Walsh said that Valqari is the only drone delivery solution to be issued utility patents in 13 countries and territories including the United States, United Kingdom, Germany, China, Hong Kong, Macau, Australia, South Africa, and several other countries in the European Union.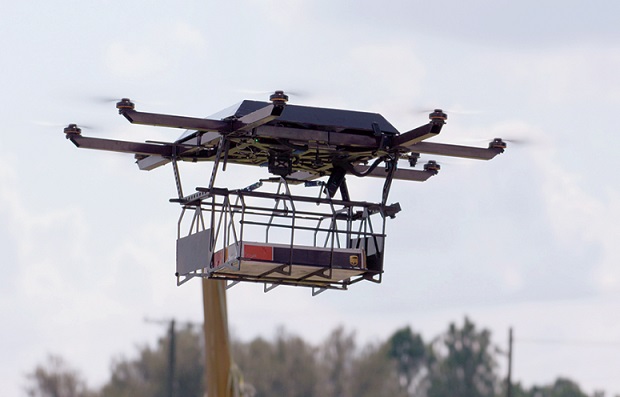 Valqari has taken measure to block competitors from entering the smart mailbox market in these regions and positions the company as a global leader. Walsh drew his ideas for his improved mailbox from his experiences working with drones in the military.
Walsh spent six years in the U.S Army where he saw the cutting-edge technology capabilities of a drone and realized it wouldn't be long before drones could be delivering products to people's homes.
After his service and the help of the GI bill, Walsh attended Northeastern Illinois University, where he earned a bachelor's degree in economics before he headed back to his hometown of Naperville to get a master's of business administration in management from North Central College.
Valqari's smart technology allows the mailbox to communication with the drone to help guide it onto the landing pad.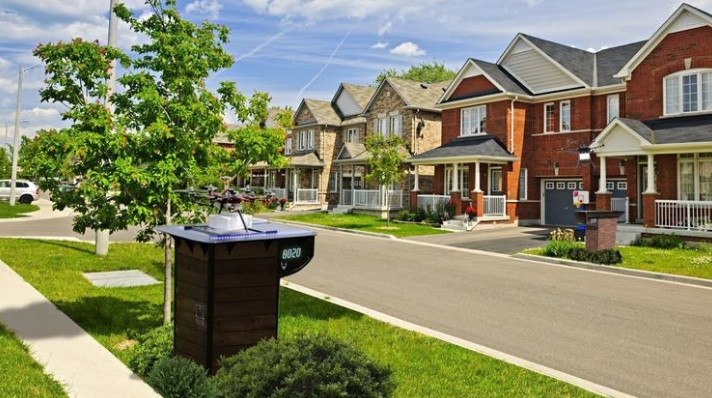 Walsh said that when a drone leaves a warehouse, it would use GPS to locate the shipping address. Once the drone is within 100 feet of the Valqari box, the mailbox would begin signaling the drone.
Global leaders have suggested leaving packages in the middle of the front yard or dropping them by parachutes, but Walsh's plan is much more secure.
Unmanned drones can't put an item on the front porch because of all the obstacles in the yard. Without a secure box, packages must be left in open spaces where passerby may be tempted to grab them or it could get damaged from rain or snow.
Walsh sees his product replacing traditional mailboxes because the new smart box can also accept U.S Postal Service mail and deliveries from a traditional vehicle.
At homes in older neighborhoods where mail is delivered at the front door, or at apartment buildings, Walsh said the Valqari box could be placed on a window or accessible space on the roof, away from hazards, children, and pets.
Walsh is also developing boxes that can keep meals warm or medicine and groceries refrigerated. This is to increase convenience as drones will deliver these products.
The uses of drone delivery technology extend beyond packages from retailers and will revolutions the pharmaceutical, food, and automotive industries.
Walsh's plan to roll out his Smart Drone Delivery Mailbox to the public is dependent on when drone delivery companies get approval from the Federal Aviation Administration and when 5G technology, the network by which drones and mailboxes to communicate, becomes readily available everywhere.
In the meantime, Walsh said he expects to have his product ready by the time drone delivery services begin.
Valqari recently acquired a warehouse in Plainfield to test the prototypes, and Walsh expects to have a commercial model ready by the end of the summer and consumer model by mid-year 2020.