Incredible Drone Footage of Mysterious Inland Lakes in Iceland

Drones are part of the newest technology craze nowadays. They are perfect for providing surveillance and even video footage of places that are hard to reach. In fact, their video footage is so outstanding that it is being used by investigators and even considered being used for emergency calls. When tragedy strikes, it's also one of the best tools for surveying areas that would otherwise be impossible to get to.
This new video that captures the beautiful lakes in Iceland is a prime example of a spot that would be impossible to reach without a drone. The drone pilot, Aurel Manea, has said on the video itself that he was stopped by a river that could not be passed. With the drone, he was able to easily pilot it over these beautiful lakes.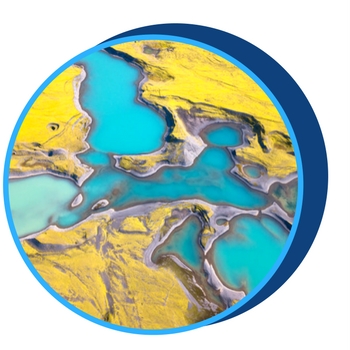 Each lake within the video varies of size, shape, and even color. The landscape in the video is filled with beautiful masses of water that ranged from a cool turquoise to varying greens and light browns. Iceland has a very active volcano, so many of these stunning lakes have been formed from the tectonic activity. Iceland actually sits directly on the fault line between the Eurasian and North American plates.
The black sand beaches and beautiful picturesque lakes are only a couple of the reasons why Iceland is such an amazing place to visit. Iceland officials have actually made a video recently that encourages outsiders to learn the language and visit the beautiful country, which is located in Europe. They would like to see an increase in tourism because, as with all tourism, it will bring more money to the country.
As the drone pilot noted, the coordinates are not given for the mysterious lakes in the video because it is best for everyone to go out and explore on their own. The feeling of accomplishment when taking a video or picture of something so rare would be greater if found on your own versus following coordinates or a map. He encourages everyone to get out and discover while leaving nature the way that you found it without disruption.
Other Interesting articles in "
Cool Pics and Vids

"