Missing Climber Found by Drone in the Himalayas

A Scottish climber who was feared to be dead was spotted by a drone on the 12th largest mountain in the world. After his rucksack was seen where he had taken a fall, another climber lifted a drone into the air to try and locate him.
Rick Allen, 65-years-old, born in Aberdeen, Scotland, and a talented climber based out of Aboyne, was returning from a solo climb during the time of his fall in the Himalayas. His climbing partner, Sandy Allan of Newton, 63, was back at their base camp with other climbers.
Allen and Allan are well-known mountaineers from Scotland who are regarded highly within the international climbing community. The pair successfully completed the last, great route no climber had ever climbed before in the Himalayas back in 2012. Through the Mazeno Ridge, the pair ascended Nanga Parbat's peak in Pakistan, as well.

During their 2012 expedition, Allen and Allan ran out of food and suffered from frostbite. Allen mentioned that this expedition left him in a "skeletal" state.
Allen fell during a summit climb of the Broad Peak, a section of the Karakoram mountain range, approximately 26,401 feet, or 8,047 meters, high when he fell.
Thankfully, one of the cooks at the base camp, Bartek Bargiel, used a drone to try and find him when another cook at the base, a Japanese climber, spotted Allen's rucksack. Bargiel, a climber from Poland, was in the Himalayas climbing with his brother, Andrzej.
As soon as Bargiel spotted Allen, he used the drone to help guide other climbers and Sherpas in order to safely rescue Allen. After being brought back to their base camp safely, Allen was picked up by a helicopter and flown for treatment. Thankfully, he had only received some minor frostbite and some cuts from his fall. Allen had previously lost a section of one of his big toes during a previous expedition due to frostbite.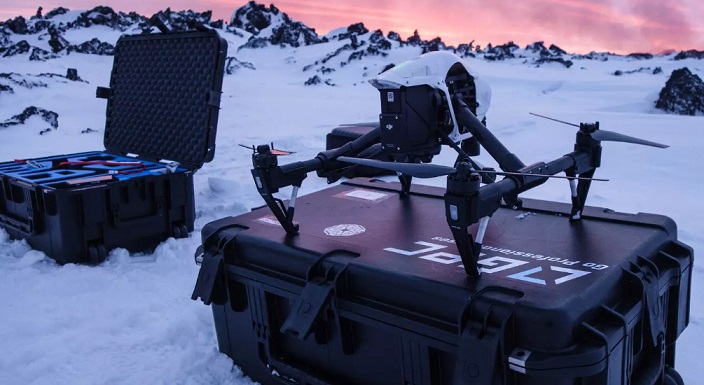 "I think Sandy knows me well enough by now to know that I can hang in some pretty tough situations, but I think even he was struggling", Allen commented.
Allen, along with his rescuers, noticed that the use of Bargiel's drone was significant in the rescue operation, not to mention saving a life. Those at the base camp at the time Allen was first spotted by the drone held hope in the fact that Allen had been successfully located and that help was coming for him.
"He is a tough and strong willed man. He's also incredibly lucky that a cook and his drone we able to spot him in time. We were convinced that he was dead. He's my best high altitude climbing pal", noted Allen's climbing partner, Sandy Allan.
Allen and Allan had been spending a couple of days trying to reach Broad Peak's summit. Allan, when the high winds proved to be too much, turned back to return to their base camp. Allen pushed forward, determined to make it to the top.
However, as we now know, he didn't make it. During his solo climb, he took a fall as a result of an ice cliff on his way to the top. From then until his rescue, Allen was trapped.
Approximately 36 hours later, the Japanese cook finally spotted Allen's rucksack in the distance, raising the alarm with everyone else at the base camp.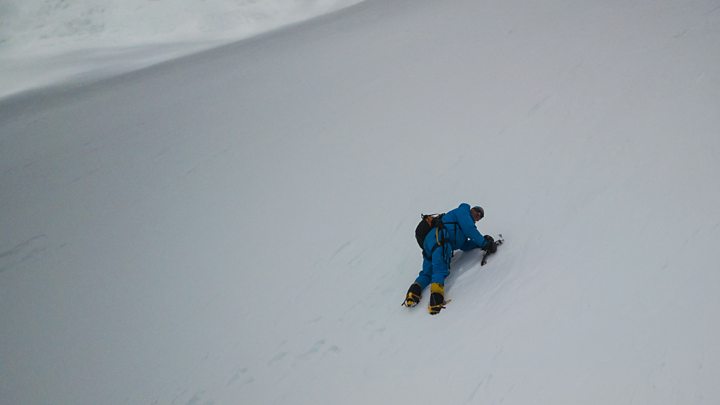 Early reports said that Allen was reported dead by multiple members of his climbing team when his satellite phone was found. One of the team members and fellow climbers involved with Allen's rescue, David Roeske, commended the use of the drone in the rescue process.
"With the help of the drone and it's pilot, we were able to eventually locate him in very dangerous terrain. A fall would've taken him either down a crevasse or all the way to the base of the mountain", Roeske commented.
Bargiel flew his drone approximately 27,559 feet, or 8,400 meters, around K2, the 2nd highest mountain in the world after Everest, and Broad Peak. Allen, who was once annoyed by drone users flying in the wilderness, has now changed his mind.
"This has definitely changed my perception of them. This drone was being driven by pretty smart, young guys. One of them is planning to ski down K2 while being filmed by the other", he commented.
Allen was officially, and safely, rescued by Roeske, Allan, Sherpas, and the team of climbers just a few days ago on the 12th of July.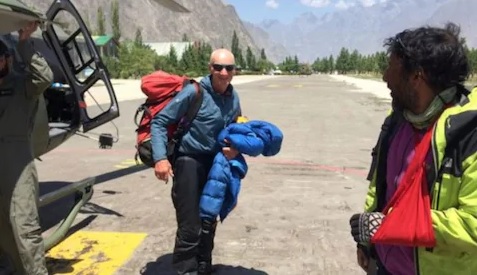 Drones continue to prove themselves useful when it comes to rescue missions. The Lochaber Mountain Rescue Team of Scotland, with a Ben Nevis patch, continue to professionally train drone operators among their members in order to deploy camera drones on their rescue missions. The RNLI, too, have begun training their members to use camera drones for maritime rescues.