Missing Man Found By Drone in Norfolk

Peter Pugh, a man who went missing from Brancaster, Norfolk, over the previous weekend was found in the nick of time by a drone user. Pugh, 75, vanished after he left to walk home through a fielded area last Saturday, which resulted in a major search for his whereabouts.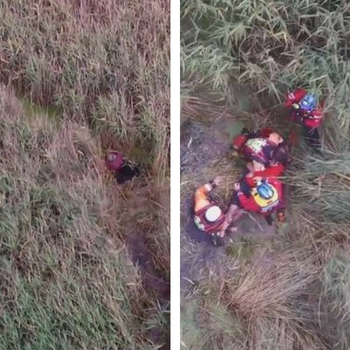 Pugh reported that, because he knew the area fairly well, he decided to go through the fields even though the ground was notably unstable in areas. He assumed that the ground would improve as he kept on, but this was not the case. Unfortunately, Pugh was taken by the incoming tide and was not able to keep his footing.
Because of the tide and the reeds, Pugh became stuck overnight. By the time he was found the next day, he was weak from hypothermia and doesn't recall being rescued.
Fortunately for Pugh, he was spotted on Sunday by a drone that had been sent up by a local user.
Police have given credit to both the drone and the owner, mentioning that they were key in finding Pugh quickly.
"The emergency services and technology saved his life, but he stayed alive because he was so fit," Pugh's wife commented.
Other Interesting articles in "
News

"