Review of the DJI Ground Station iPad App
By Mark Richardson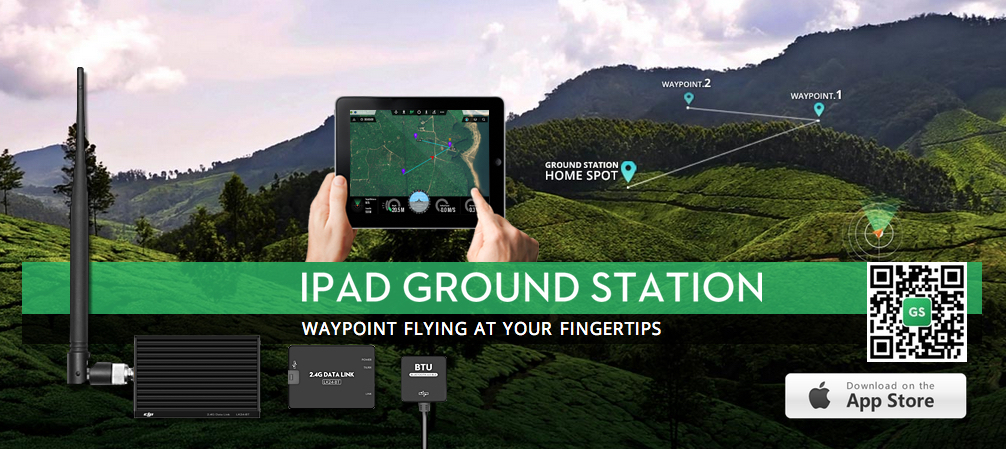 I recently purchased the iPad Ground station 2.4G bluetooth datalink from DJI. This is hardware that enables you to program automated mission waypoints with your iPad and then transmit them to your Phamtom 2 Quadcopter. Here's a great tutorial for how to do the actual installation of the data link hardware on your Phantom 2.
The ground station module has an antenna that sends and receives data to the module that you install under the shell of the Phantom 2. This ground station then communicates with your iPad via bluetooth.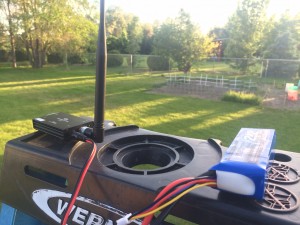 I like to place the ground station up on a ladder to maximize the range of data link.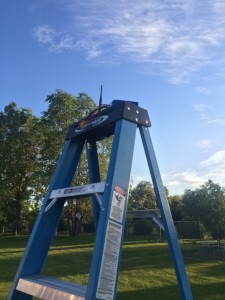 Once you power everything up and establish a connection with the DJI Ground Station iPad app, the Phantom 2 automatically sends it's location, speed, heading, and altitude information to the iPad in real time. You can manually fly the Phantom 2 and the app will show all of this data in real time on a nice map interface, just like google maps.
Once everything is connected and working correctly, you can use the iPad touch interface to plot waypoints on the map. You have the option with each waypoint you set to adjust speed, heading, hover time, and altitude. This goes without saying, but take great care in creating each waypoint. Double check that your altitude will be sufficient to clear any structures, trees, power lines, or cell towers.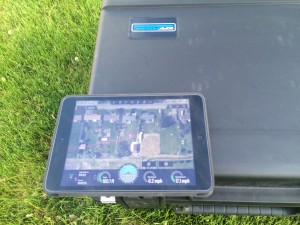 After you've plotted your waypoints and double checked all of the vital settings, hit the "Go" button. The entire flight plan will be uploaded to the Phantom 2 and it will immediately head towards the first waypoint.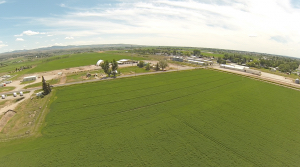 Here's a recent mission I ran. I tried to plot a course down a fence line to minimize the time the Phantom 2 was directly over houses or roads. I'm really impressed with how well this system works. DJI has done an excellent job with the DJI Ground Station iPad app. It feels solid and responsive, attributes you'd want in something that is controlling your $1,000 + piece of equipment flying through the air. There is a button on the app you can press at anytime that will bring the Phantom 2 home (as long as you got a GPS lock before liftoff). At first, it is a little unnerving. The idea that your Phantom 2 is flying all by itself is a bit crazy. I carefully tested the app with 10 or so simple short range missions before testing it on a longer range one.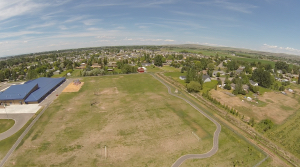 If you do lose connection with the datalink, the Phantom 2 will continue with it's mission. I suggest always setting the last waypoint back where you launched from so that if you do lose connection it should return to it's point of origin. You can also regain manual control by flipping the right hand switch on the Phantom controller down and up again. The app will give a verbal notice every time your Phantom 2 reaches a waypoint or if you lose connection.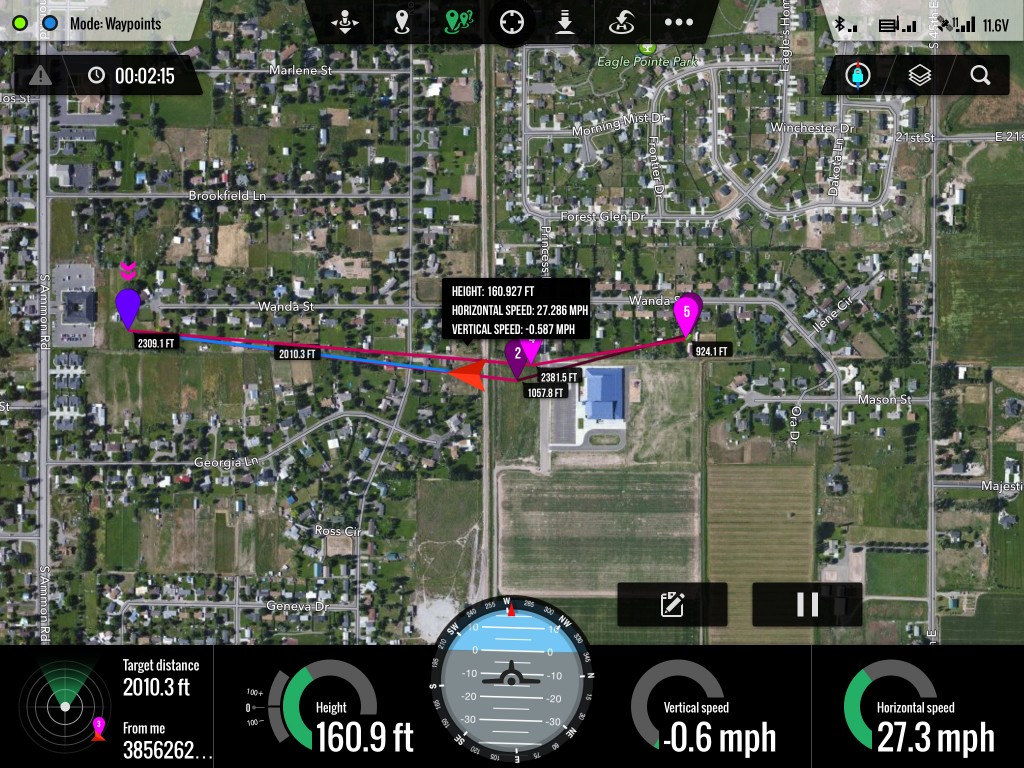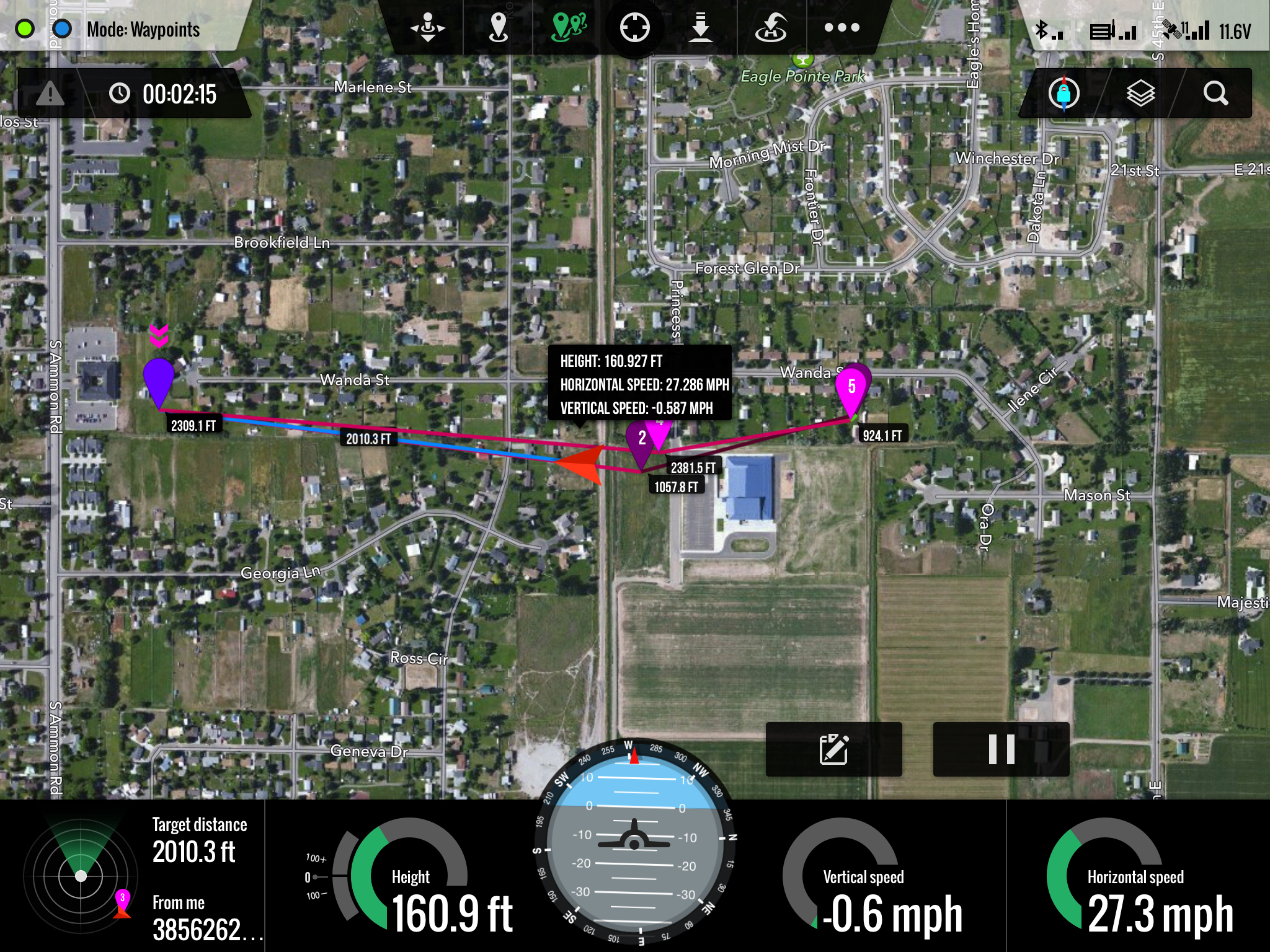 Here is the GoPro video from the mission plotted in the screen grab above. I like to start flying the Phantom 2 manually make sure it's hovering correctly and then starting the program by pressing the "Go" button on the iPad. You can see me do this at the start of this video.
In conclusion, I'm amazed at how flawlessly this system seems to work. I've had about 30 programmed flights with it so far and have yet to have any issue. I'm excited and thrilled that this kind of technology is available to civilians at a relatively inexpensive cost. I can see automated flights being extremely useful in a variety of situations such as filmmaking, farm inspection, cartography, surveillance and more. Of course, you should always follow the rules and use caution when flying quadcopters, but I'm convinced that it's probably safer when the Phantom 2 flies itself than when you have a flawed human flying it.
Our writer, Mark Richardson (also author of this article) has a great course on Udemy about Aerial Photography and Videography. It is perfect for the entry or intermediate level drone pilot wanting to learn to fly drones and record gorgeous images and videos. Check out the course, now you have a chance to enroll at half price, for only $49 instead of $99. This offer is only available for Dronethusiast readers, so feel free to share with friends!
Summary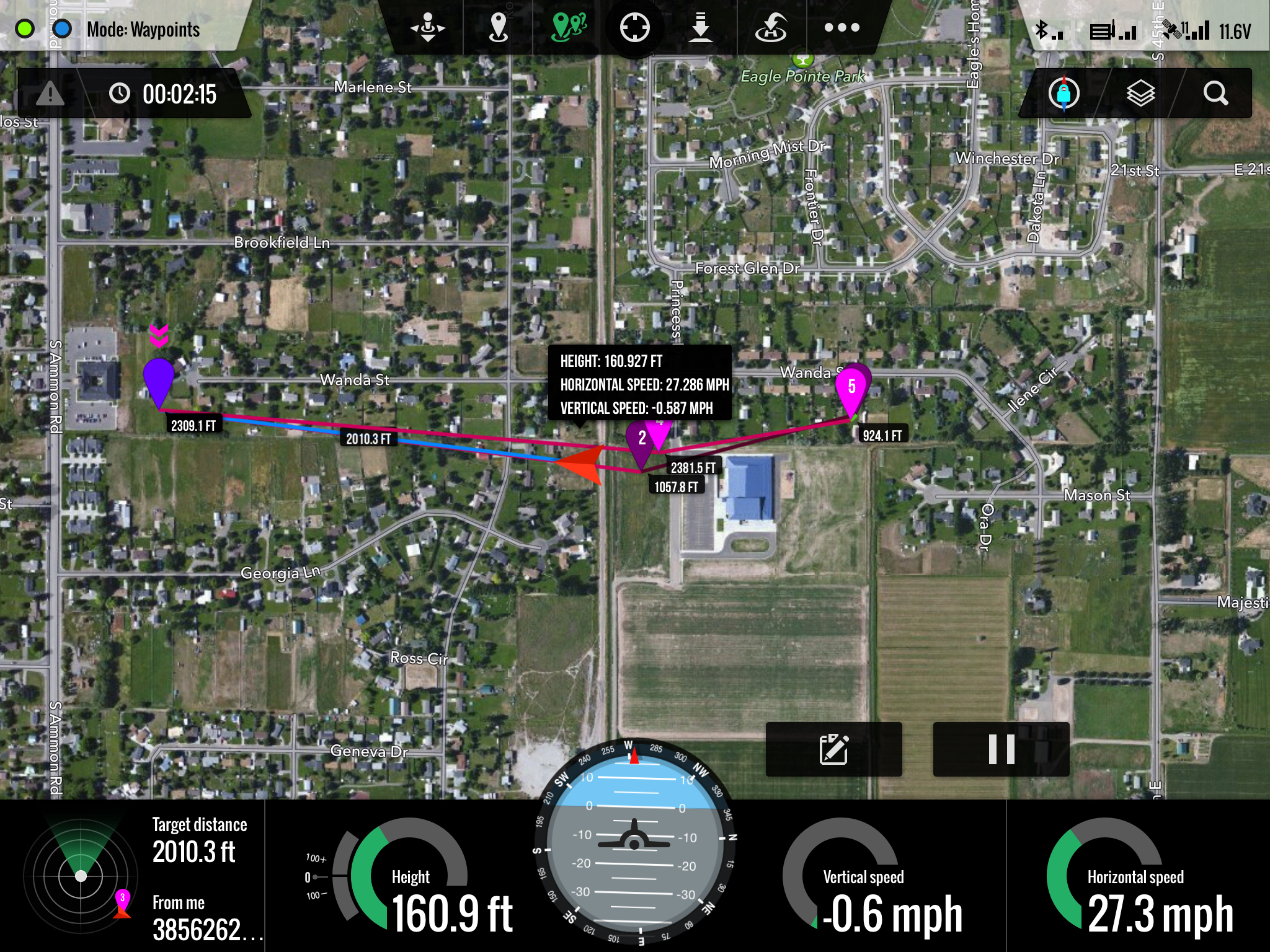 Article Name
Review of the DJI Ground Station iPad App
Description
Review of the DJI Ground Station iPad App by Mark Richardson.
Author
Other Interesting articles in "
Reviews

"