Dronethusiast Roundup | Drone Predictions & Rumors January 2019

Welcome to the Dronethusiast Roundup, a new regular article series that Dronethusiast will be creating to showcase some of the great writing and video production from content creators across the Internet. These are the articles we love sharing around the office – only now, we're sharing them with you.
2018 was a great year for drones, but will we be able to say the same about 2019? That's the question on every drone enthusiast's mind as we enter the new year. Here's some of our favorite coverage of the most interesting drone predictions and rumors we're hearing about in 2019, as chosen by the Dronethusiast staff.
The Consumer Electronics Show 2019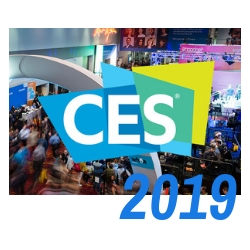 The Consumer Electronics Show, or CES, is the biggest event of the year for drone news (and consumer electronics in general). This year, the exposition is taking place from January 8th to 11th in Las Vegas, under the theme "The Global Stage For Innovation."
Most drone lovers will be wondering what DJI, the Chinese megacorporation that all but holds a monopoly on the consumer drone market, will be showing off at CES 2019. So far there's only one confirmed announcement: FLIR Systems, a company that specializes in imaging hardware, will be integrating its FLIR Lepton micro-thermal imaging camera with DJI's extremely popular Mavic 2 drone. This is in line with DJI's biggest announcement last year, which was a partnership with IBM and Ryze.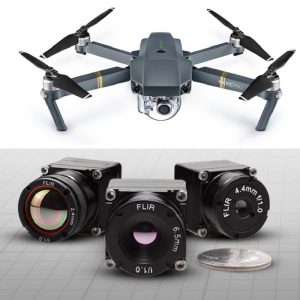 The news was broken by Gadget magazine, which we link to below.
Link: CES DJI Mavic 2 Drone with FLIR Thermal Imaging
While the FLIR integration is the only confirmed announcement, rumors are swirling about what DJI might be showing at the biggest event of the year. Personally, we suspect it won't be much – DJI has more recently favored announcing their biggest projects at independent events, like last year's Mavic 2 announcement. But our associates at Drone DJ have done a good job reporting on some of the most credible rumors on their blog, including the question of whether or not the long-teased "Pro controller" will be making an appearance.
Link: DJI 'Pro' Remote Controller Is Likely Delayed And Might Not Be At CES 2019
Of course, DJI's not the only game in town (not yet, anyway.) The Verge, one of the few mainstream tech outlets with reliably great drone reporting, has compiled an extremely comprehensive guide on what to expect from the show floor below. Among other news: the FT Aviator controller and Yuneec Mantis Q have already been named CES 2019 Innovation Awards honorees, and many companies will be showing off drones that can capture footage underwater.
Link: What To Expect From The Biggest Tech Show Of The Year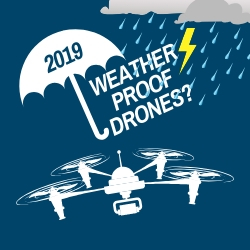 What's New In Consumer Drones
Okay, besides the flashy announcements, what will the commercial drone industry look like in January of 2019 and beyond? DroneFlyers' Malex Murison weighs in with one of the more comprehensive prediction articles we've seen, where he covers some ongoing trends in the consumer space. The whole piece is worth your time, but one interesting note: he seems to agree with the Verge piece above that more and more drones may be going the weather-proof/waterproof route.
Link: 2019 Consumer Drone Industry predictions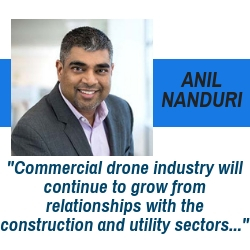 Commercial Drone Industry Predictions For January 2019
Though we at Dronethusiast usually specialize in writing about consumer drones, the commercial space is becoming more and more exciting in the wake of reduced FAA regulation in 2016. Commercial UAV News sat down with Anil Nanduri, Vice President in the New Technology Group and General Manager of the UAV segment at Intel, to discuss what they think the future of drones may bring.
The interviewer, CUN's own Jeremiah Karpowicz, seems concerned about the rise of drone security and counter-drone solutions in the wake of the Gatwick Airport incident, but Nanduri largely dismisses these fears and says the commercial drone industry will continue to grow from relationships with the construction and utility sectors.
Link: 2019 Commercial Drone Predictions with Anil Nanduri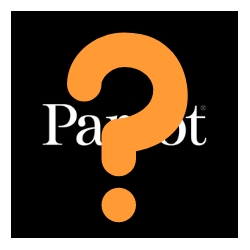 The Death Of Parrot Drones?
One sad trend we're likely to see in 2019 (as also highlighted in the DroneFlyers article cited above): DJI is only going to continue getting more dominant in the consumer drone space. Sure, we all love DJI drones, but we've also seen time and time again that monopolies and consumer electronics are a bad mix, one that inevitably leads to dangerous anti-consumer practices and a reduction in competitive innovation.
Last year we saw GoPro shutter their drone services while Autel and Yuneec continued to fall behind in market share (the latter being our favorite of the supposed "DJI killers" here at Dronethusiast.) Now, as we head into January, the news breaks that Parrot has experienced a 45% drop in revenue and has had to lay off 100 employees, possibly spelling doom for the popular French drone manufacturer.
Murison lays out the whole report in yet another good article:
Link: Parrot To Cut 100 Jobs Amid 'Consumer Drone Market Contraction'
In Conclusion
So what do you think? Are waterproof and submersible drones something you're looking forward to? Are you concerned about the seemingly unstoppable rise of DJI to a monopoly position? Do you think the drone industry will continue to grow as Nanduri predicts, or do you think we might start to see a plateau? Sound off in the comments and let us know what you think about these January 2019 predictions and rumors.