Testing of drones within the Police in France
Testing of drones within the Police and National Security Department in France has been going on for almost three years already. The main target would be to use drones to help in having a better view on locations when there are riots or big events happening, such as a soccer game. The Ministry of Internal Affairs is specifying that it would allow it as long as it didn't interfere with the rights of private individuals.
How to keep the citizens privacy?
This was a big question that came up when considering the project. The National Security Department has been testing three types of drones for several months with the capacity to fly up to as high as 3000 meters in altitude combined with a flight capacity of 2 hours.
The first time the drones were put to the test was at a soccer game in Creteil, a pre-selection match for the Euro 2016. No prototype has been selected by the government for now in terms of actual investment, as the project is still in the testing phase.
The Police Authorities and National Security represented by Mr Christophe Crepin (spokesman for the police union) mentioned that it could really help the operations of these authorities, giving them the possibility to "have an eye in the air". They could use it to investigate organized crime, trafficking, as well as urban violence and hostage situations. Drones could also come in handy when investigating some of the socially sensitive areas and districts.
The syndicate of the Police Department also warned Mr Crepin that they are not about to support having a drone per citizen project, and that the population should understand that this is only a technical tool to help the ground units perform better in their daily activities.
How about security issues?
The question of personal security when using drones in security operations have been surfacing. Naturally,  it is a really important matter because a drone operated in an unprofessional manner poses threats to individual safety. Some of these threats could be collisions with other aircraft such as planes and helicopters during take off and landing as well as flying over crowds of people elevating the risk of injury.
This is why the Ministry of Internal Affairs insists that the drones are only to be used in a technologically controlled environment. They want to make sure that the law can provide proper regulation for using drones in security operations. For now, the law almost exclusively covers the use of drones buy the public.
The two articles within the law created in April 2012 are only related to the manufacturing and usage of Unmanned Aerial Vehicles within the public airspace, but does not govern their usage in National Security operations. Full fledged legislations on this front are still to be created.
How to keep privacy and use the drones for the Police in the same time?
According to Figaro, once a drone is equipped with a camera, sound recorder or a GPS system, it can pose threat to the privacy of individuals by giving away some of their personal information. At the same time no regulation exists governing public or military use of drones from the perspective of personal privacy. Users and individuals can only refer to other legislation which integrates the right to privacy concerning the collection of private information.
How much will it cost?
In the next three years, the National Security and Police Department will invest about €108 Million in modernization of their equipment, which in part will be dedicated to drones, noting that majority of this amount should be spent on general modernization of technology. So there is no threat at this point that one-to-one drones will swarm the skies of France following citizens around.
Source: French Newspaper Le Figaro
Summary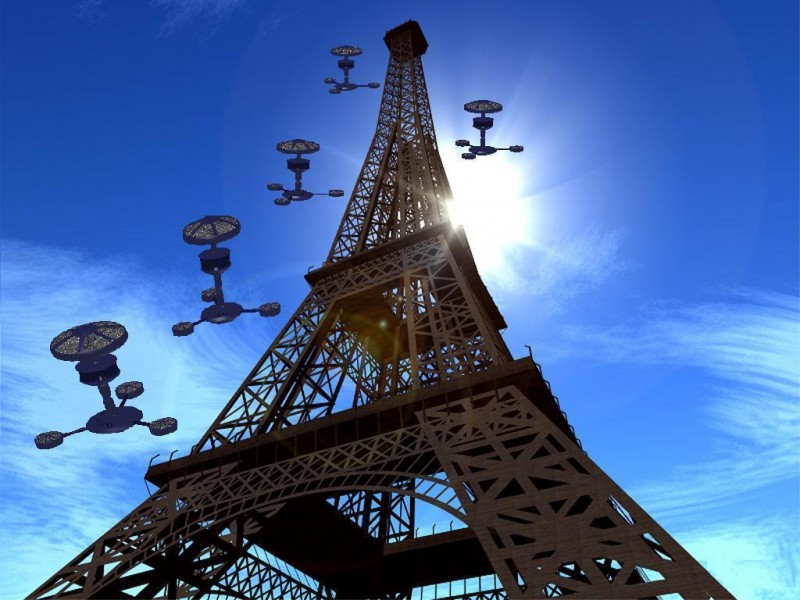 Article Name
Testing of drones within the Police - Dronethusiast
Description
Testing of drones within the Police and National Security Department in France has been going on for almost three years already.
Author
Other Interesting articles in "
News

"