Trackimo Review Track Anything, Anywhere
Trackimo Personal GPS and GSM Tracker – $139.99
Free For 12 months, then 5$ a month after that.
Trackimo Review
The Trackimo is a very great new 40 gram device that you can attach to anything (or in our case a drone) that you don't want to lose. You can use a handy app to monitor it, or go right onto their own web site to see exactly what is happening with the device you are intently trying to follow.
The device uses a combination of cell towers and GPS positioning to track location, and there are some unique features like an emergency button to inform authorities if you are completely lost or in danger.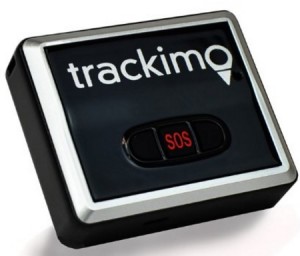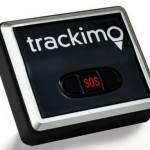 Click To Shop or Read Reviews
Here is what you get included when the box with the Trackimo shows up at your door:
• USB Cable
• Water-resistant silicone cover
• Neck strap for easy carrying
• Trackimo unit with battery
• Rear bracket with easy clip-on
• Magnet for mounting capability
• Quick start guide included
• Screws and screwdriver
• 10 monthly text alerts are included
• one full year of GSM service which is $5 per month afterward
The GPS satellites up in the atmosphere track down its position, and then that information is transmitted to the server via AT&T's wireless network. You can actually set up the Trackimo to use intervals of time ranging from 60 seconds to 2 hours, and it is smart enough to sense if it stops moving. When this happens, it automatically goes in sleep mode which is easier on the battery.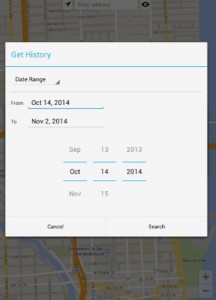 You also have the ability to check the history of the device, and see exactly where it has been for up to the last 48 days. Its quite useful how you can set up separate
geofences in the app itself that alert you when the device comes and goes from a zone that you define,great for all types of drone usage.
This device is obviously not only used for drone tracking, as far as safety and family issues are concerned, there are many devices like this that parents really wish they had just a few decades ago: imagine how many more kids would have been grounded or lost privileges if they would have been able to be tracked. Predators and other fears that parents mull over in their heads are softened a bit by knowing that the Trackimo has a "panic button": if the carrier of the device feels threatened, they can hit it to disclose their location quickly. It does work great for use on a drone however.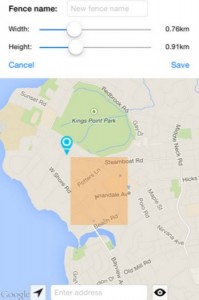 The app included is known to be the best of any of the GPS trackers, and has a high ease of use factor. It was designed with those in mind that don't have the most experience or luck with smartphones, and you'll be quickly doing tasks like checking the history and looking up the location in no time flat.
Activation of the Trackimo also scores very high points: you go directly through their company, and you do not actually get derailed through one of the larger cell phone providers that keep you on hold and tie up your time. One thing that could be added and useful would be making it waterproof: the charging port is where you can get a leak into the device, meaning it can be easily ruined if you're flying it wet conditions.
Trackimo easily outperforms several other GPS drone devices that cost up to two or three times as much to use. The device is free to use for the first year and only 5$ a month after that, making it the most cost effective way to track and protect the investment you've made in a high priced drone.
It is not just dedicated drone pilots that will benefit from this device: some will use it for luggage, busy sports tournaments where they want to keep track of their gear bags, and musicians have used it to secure their amps during busy concerts with risk of theft. It has unlimited uses really, but for our interest it is great for drones because of 1. it's tiny size, 2. its low price, as well as low monthly ongoing cost, and 3. it's great coverage wherever there's a gps signal.
Check it out for yourself, and make sure that whatever gadget you are geeking out on doesn't giddy right up and get away from you.
Read more reviews of drone tracking devices here.
Buscando esta informacion en espanol? Click aqui para detalles de los mejores localizadores GPS de drones.
Other Interesting articles in "
Reviews

"