Uber Eats To Test Drone Deliveries in San Diego this Summer

Uber has transformed the way people get from point A to point B with their ride-sharing service. The company is now hoping to revolutionize the way people get their food too with Uber Eats. The company is taking this phenomenon a step further by delivering food with drones rather than people. This summer, in San Diego, Uber aims to test out ways to connect a payload to customers in a dense environment. But, this may difficult as there's no easy to fly to their front door.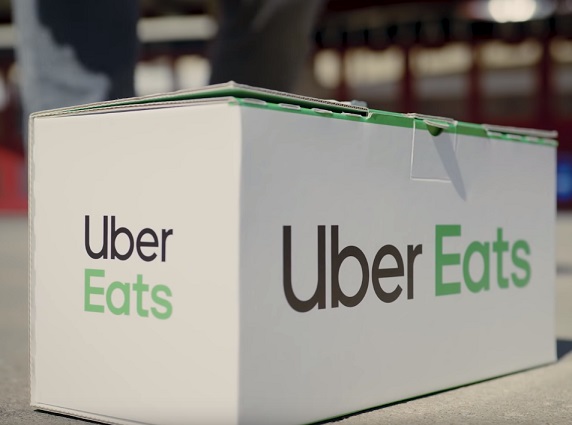 Uber Eats is collaborating on the experiment with Uber Elevate, the company's urban air mobility division. Luke Fischer, Uber Elevatie's head of flight operations, said it's crucial to figure out how drone delivery will work in dense urban environments, where 68% of the world's population is expected to live by 2050, with few easy access points like suburban backyards.
The test program in San Diego is under the auspices of the federal UAS Integration Pilot Program, launched in 2018 in ten locations around the U.S to work out ways to integrate drones into local airspace. Fischer said Uber is in the final stages of winning FAA certification as an air carrier under Part 135 rules.
Last month, Uber made a few initial test deliveries going beyond visual line of sight from a McDonald's to the campus of San Diego State University using an off-the-shelf AR200 drone. The company is building a drone customized for food delivery that it plans to debut later this year.
Uber Eats has been a financial bright spot for Uber, which is continuing to lose billions a year with growth slowing in its core ride-share business. Uber Eats could generate at least $1 billion in revenue this year on deliveries of $10 billion worth of food worldwide, up from an estimated $6 billion last year.
As a consumer, you could potentially never know a drone was involved in your delivery because your meal will still be hand-delivered by an Uber Eats driver. For the San Diego tests, drones only bring the food from the restaurant to the driver, cutting down on the number of time drivers have to waste getting to and from restaurants.
The way it will work is that a restaurant will load a meal onto an Uber Eats drones, which will then fly to a staging location for hand-off to an Uber Eats courier who will travel the last mile or so to the customer. The company is also planning to land drones on the roof of Uber Eats cars that are equipped with an identifying QR code.
According to the Washington Post, a spokesperson for McDonald's confirmed the fast food giant has been working with Uber but they do not have any immediate plans to partner on drone delivery. However, the drone delivery pilot program plans to expand beyond McDonald's to other Uber Eats restaurant partners, including a San Diego favorite, Juniper & Ivy.