Uber Wants To Deliver Food With Drones By 2021


Uber, the billion-dollar startup best known for pioneering ride sharing and mistreating its workers, has more recently started expanding into a number of not-even-remotely car-related fields. In 2014, the company began its Uber Eats platform, a food delivery service that's now available in 250 cities worldwide.
In May of this year, Uber announced that it was planning to test the use of drones for food delivery, presumably to compete with a similar proposal from Amazon (another web commerce juggernaut.) But according to a Wall Street Journal report from earlier this week, Uber put up a job posting for a drone expert who can get the drone delivery program flying in 2019 and commercially available in multiple countries by 2021.
Uber has since pulled the listing and issued a statement saying that it "does not fully reflect our program, which is still in very early days." Most likely, they're concerned about sharing their timetable with the competition (since the company that's able to arrive at the market first will be the company that takes the lion's share of the drone delivery sector.)
And considering how much the company has been able to grow their initial business ventures in just 9 years of doing business, it's easy to see why Uber might think that their drone-based food delivery business (tentatively named "UberExpress") could become a reality in just a few short years.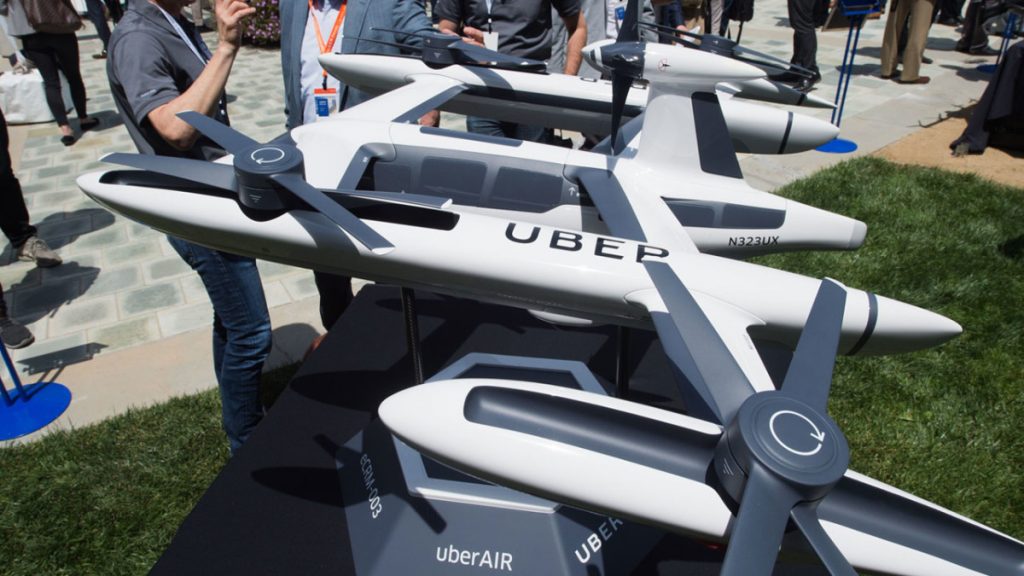 However, we at Dronethusiast have our doubts. Ride-sharing was one thing: people have had decades to get used to cars, and all of the infrastructure necessary for the business to operate was already in place. That was the whole point of Uber's initial pitch: rather than buying a fleet of taxis and hiring drivers, they could just bring together the network of cars, roads, and phones that already existed.
Compare that to this drone business proposition. In May, chief executive Dara Khosrowshahi said that he wanted to be able to deliver food to customers' houses in five minutes, and promised that the upper limit on delivery time would be thirty minutes.
Just to roll that out in one city (the listing suggests DroneExpress will start in Uber's home town of San Francisco) would require Uber to buy hundreds, perhaps thousands of drones. Pilots will have to be trained to fly those drones – pilots who will be available, what, 24 hours a day? That means at least three shifts per drone.
Drone delivery enthusiasts, of course, suggests that the whole system will eventually be automated. Certainly, GPS drones that can fly out to and return from a given location already exist, but they often have connectivity issues – and they'd have to be programmed to carry food directly to a user's doorstep.
All of this is doable, especially for a company with as much capital as Uber. But there's bigger issues to contend with, ones which the company doesn't have any control over.
The first: regulation. Many countries still have strict regulations about where you can and can't fly drones – the United States prohibition against flying commercial drones over peoples' heads, for example, would make delivery all but impossibly in a big city like San Francisco.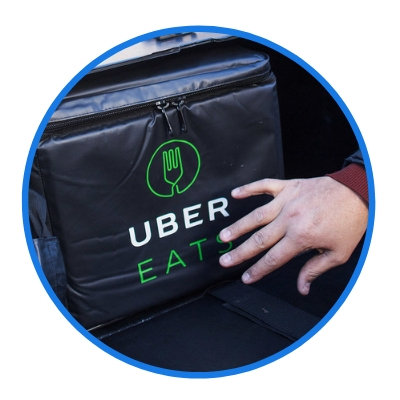 India has only recently legalized the use of unmanned aerial vehicles, while the UK is planning to make its existing regulations more strict in the near future.
The second problem is charging infrastructure, a topic we've written about before. In order to fly a big drone fleet, you need drone charging ports to become standard in buildings.
It lets you run the drones continuously and gives them a place to "rest" while they're between deliveries. Currently, this sort of infrastructure has only been implemented in three cities in Switzerland, although Finland, Dubai, China, the UK, and the United States also have entrepreneurs or governments working on similar programs for major cities.
Finally, there's the perception of drones among the public. Yes – we here at the Dronethusiast staff and readership love drones and understand that this technology has the potential to make the world a much better place.
But many people are still very uncomfortable with the idea of unmanned aerial vehicles flying around their city – and will be even more uncomfortable with them delivering their food.
What do you think, dear readers? Is Uber's idea ahead of its time? Or do you think we might be seeing "flying burgers" (as Khosrowshahi put it) within the next three years? Be sure to sound off in the comments!