What To Do About The Dreaded DJI Phantom Flyaway? Read Our Story.

We're posting this in case you have had a drone flyaway with a phantom you can check out what has been done by others to get DJI to help you replace your DJI Phantom drone. The DJI Phantom flyaway is the worst thing that can happen to anyone, if you're worried about it check out the Trackimo drone tracker, it'll help you fly with the assurance that you'll never lose your drone!
(Having problems with your drone getting stuck in a tree? Read our other article on the topic here.)
DJI Phantom Flyaway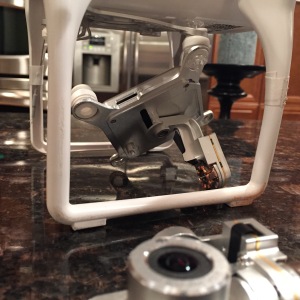 Our friends at Dronelifestyle created a great step-by-step guide on what to do if you experience a DJI Phantom flyaway.
This is a first-hand account of what happened and what steps the guys had to go through to get the bird replaced. As you can see, it all ended well.
DJI could tell that the Phantom was defective and they replaced it. I do hope that – after all-, DJI's support gets better and better, and more of you will report back on a positive note. So we can restore faith in humanity the brand. At the same time, please do not take this as legal advice. Of course, there is no guarantee that DJI will treat your case so favorably also, but feel free to point DJI support's attention towards this article to show a precedent. It might just help.
My Phantom Flew Away – What do I do now?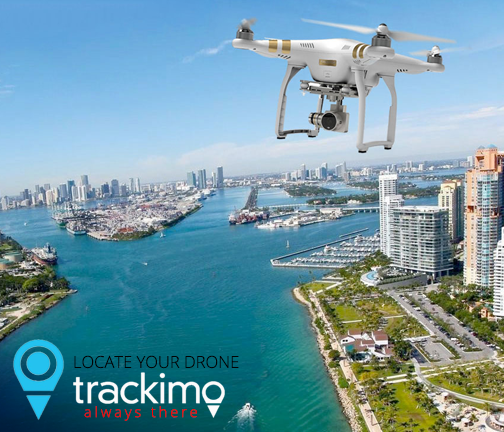 At one time, we naively believed that the legend of the disappearing DJI Phantom was pure myth. We confidently told ourselves "No. Not my Phantom. My Phantom would never betray me like that." But one fateful day, flying high in the sky, our beloved Phantom started spiraling out of control and crashed violently into the earth.
It was more concrete wall than earth, but you get the idea.
If this has happened to you, you are probably freaking out and thinking "What do I do now? This wasn't my fault! Am I screwed??" This is a stressful time in your life. Your expensive new toy that you worked hard to purchase is ruined.
But don't worry, we have good news! Take a breather and calm down. Everything is going to be okay because we are here for you. Not long ago we were in your shoes, and within two weeks we had our Phantom back and flying in no time. It was quick, painless, and free!
Fixing the Problem
1. Immediately locate the quadcopter (see towards the end of the article for a tip on that)
2. Gather every single broken part you can find
3. Call the DJI LA hotline
1

 

(818) 235 0789 / Open Mon-Fri 9:00 am – 5:00 pm (PST)

After listening to the automated message

press 3

(Selecting "technical support"), then

press 5

(Selecting "support directly from DJI")

You will be directed to a DJI representative
4. Speak with a DJI Representative
The representative will ask for your name and email address

Let them know exactly what happened
5. You will receive an email that contains an RMA number and a Customer Information Sheet
6. Fill out the Customer Information Sheet:
Fill in the given RMA (found in your email), your name, phone #, email address, and return address.

List off the defective parts. Include every part that you think played a role in your crash. For example, maybe the motor cut out or you lost connection.

Give a detailed description of what exactly happened. Some important factors to mention may be the weather, altitude, location, and cause of crash. Provide as much information as possible so you can prove your point. It's better to have included something that wasn't necessary, then to leave something out that could have been the deal breaker.
7. Pack up the Phantom to ship out
Carefully package the Phantom with any other parts that may be damaged (we used the box it came in). ONLY DAMAGED PARTS. This may include the camera, gimbal, propellers, and battery. If only 2 propellers were chipped in the crash but the other two look fine, only include the two chipped propellers. DJI is not responsible for any other items you choose to package.

Inside the box with the Phantom and other broken parts you will need to include the proof of purchase and the Customer Information Sheet.
8. DJI will notify you when your Phantom has been received
The repair process takes anywhere from 2-4 weeks. They will send you emails periodically, but you can always check the status by calling or looking online. DJI ended up taking care of the entire cost of our Phantom because it was a defective product.
If they review your back story and inspect the Phantom but decide it was your fault then they will be contacting you to discuss the repair fees.
9. Once the repair has been finished you will be notified via email
This email will include a tracking number so you will be able to see when the package is expected to be delivered.
10. Get the battery back on the charger! It's time to fly again  
As noted under point 1., the first thing that you need to do is locating the quad. In most DJI Phantom flyaways, you will not be able to find it based on the "Find My Phantom" function in the DJI app because the primary cause of the flyaway is loss of GPS lock or bogus GPS data. In these cases, having a live tracker on your quadcopter can save your investment entirely (or what's left of it, at least). The best one we at Dronethusiast know of, tried and tested is the Flytrex Live 3G. It uses a live data connection via the 3G cell network so you can always track your quad on your phone and show off your flight stats in the Flytrex community and Facebook.
Check out this post on plug-and-play installation with a step-by-step guide on how to install the tracker using the new CAN-BUS adapters for DJI Phantoms for GoPro or the Vision Series, as well as many other platforms!
If you have any questions or concerns, feel free to leave a comment below. We are more than happy to help you with anything!
Protect Yourself From A DJI Phantom Flyaway With Trackimo
#1 Drone Tracking Device – Trackimo Drone Tracker
Click Here For More Details
Summary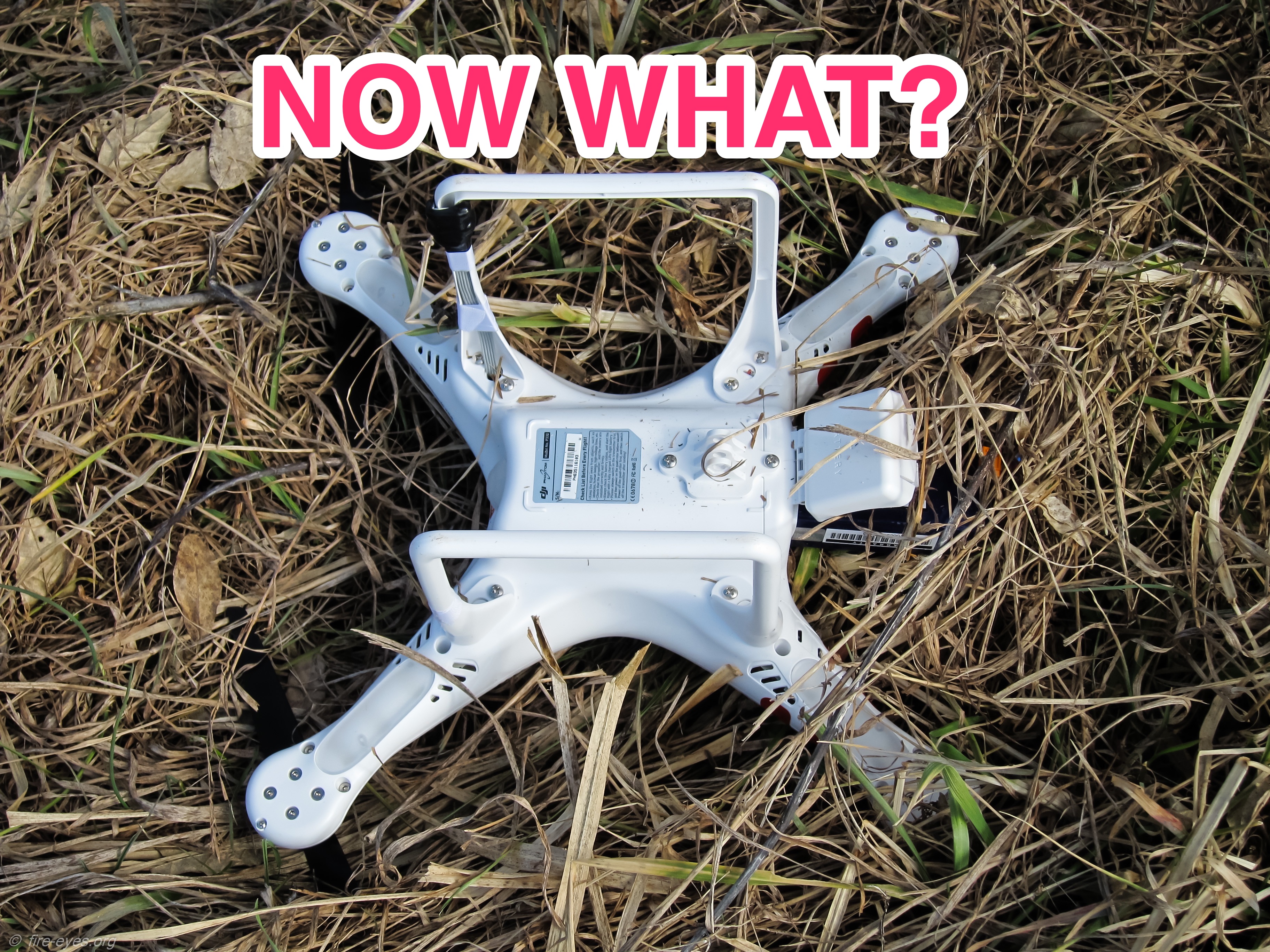 Article Name
What To Do In Case of a DJI Phantom Flyaway?
Description
This is a first-hand account of what happened after a DJI Phantom flyaway and what steps the owner had to go through to get the bird replaced.
Author
Other Interesting articles in "
Awesome Drone Tricks & Tips to Maximize Your Enjoyment

"