Best Agricultural Drones 2020 – Reviews and Specs
Agricultural drones have been changing the face of farming and cultivation heavily the past 3-5 years, and completely changing the way that many farmers and other entities go about their business. This drones have the ability to check storm damage, monitor crop progress, and make sure that both crops and herds are healthy.
Precision agriculture is a farming management concept that uses drones for agriculture to measure, observe, and respond to variability found in crops.
When you implement all of the new technology that is available out there including drones in agriculture, you can apply resources (even if limited), to make sure that the farm has a very maximum yield.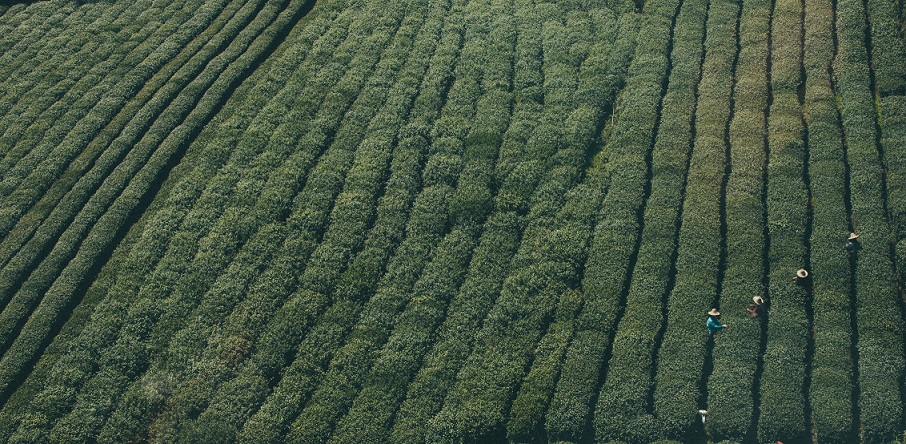 For the best results while doing this, geo-tagged images taken of fields, real-time feedback and logs, and crop yield and other data are all used to take note of any changes to make for the farm's health.
Become an FAA Certified Agricultural Drone Pilot
At Dronethusiast we understand that a lot of you are out there trying to start a business using drones or working with drones professionally particularly in the Ag business. That's why we recommend you use Drone Pilot Ground School to learn to fly and get your 107 license to fly from the FAA. Drone Pilot Ground School is the best course offered and you can get a special limited time deal because you're a Dronethusiat reader. Click here to get your discount.

Agricultural drones today
We wanted to share with you readers two of the best picks for agricultural drones this season, during a time when harvest falls upon the shoulders of every hard-working farmer across the globe.
As weather conditions become more intense, hurricanes do damage, and other very important elements such as drought and pesticide use require farmers to make very important decisions, these drones for sale are so powerful and innovative that they can ease the burden a bit. You don't have to worry about breaking the bank, either when it comes to buying a drone. Here are some drones under 500 that are filled with great features to help farmers.
When some people think of drones, they think of the type of drone that you buy at a Black Friday sale or on Cyber Monday for your son or daughter. However, it's fast becoming clear that drone technology has the potential to revolutionize the way we do plenty of things. From photography to agriculture drones are everywhere and today we're going to take a look at the best agricultural drones out in 2017.
But aside from giving us the opportunity to shoot the perfect wedding footage or deliver packages straight to doorsteps, it's obvious that UAVs stand to make a meaningful difference in any industry where ground needs to be covered quickly.
A perfect example of this is in the world of agriculture. From automated planting to crop management and real-time monitoring, drones have an important role to play in the future of farming. Here are the best on the market in at the moment. If you ever do invest the kind of money it takes to purchase an agricultural drone, make sure you take the time to practice with a drone flight simulator like those we review here.
Unmanned aerial drones for agriculture are in their infancy in the United States, when in fact Japan has been using them for years to help rice growers.
The United States allows an exemption for these unmanned aerial vehicles, called Section 333. Read more about it here.
From automated planting to crop management and real-time monitoring, drones have an important role to play in the future of farming. Here are the best on the market in at the moment…
Don't wait to do your holiday shopping this year, get it out of the way now! Let Dronethusiast help you find the best kids drones with our recently updated drones for kids article!
Honeycorp AgDrone
The 2017 Honeycorp AgDrone has a wing that is composed of Kevlar fiber composite, making it simply about as tough as it gets for the industry. This material cannot be cracked like carbon fiber, or quickly fall to pieces like foam can, and makes for a very durable, versatile, and powerful selection for drones in agriculture.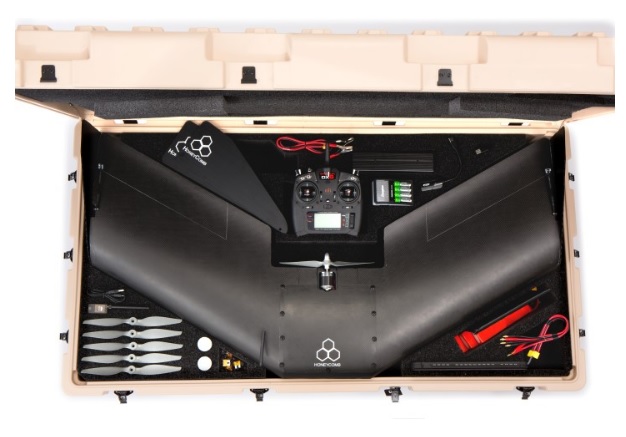 This very useful tool also has a 55 minute flight time, which can kick into 11 minutes of reserve in very low wind scenarios.
Armed with dual cameras, you'll be capturing images with two 20.2 MP NIR's, to clearly convey back to the pilot the well-defined details of the flight, and help with real estate imaging as well as mapping out what to do with the crops this season.
The AgDrone comes with everything you need to get to business right away: a charger, batteries, spare propellers, memory cards, and a mission planning tablet are all included. Incredibly useful one-click software call retrieve all of the data from this drone, and send it to a cloud for processing.
Truly a dream for farmers who had previously been covering large amounts of ground by foot or otherwise, the AgDrone setup can share and mark up maps with detailed notes to help growers and service providers better communicate with each other.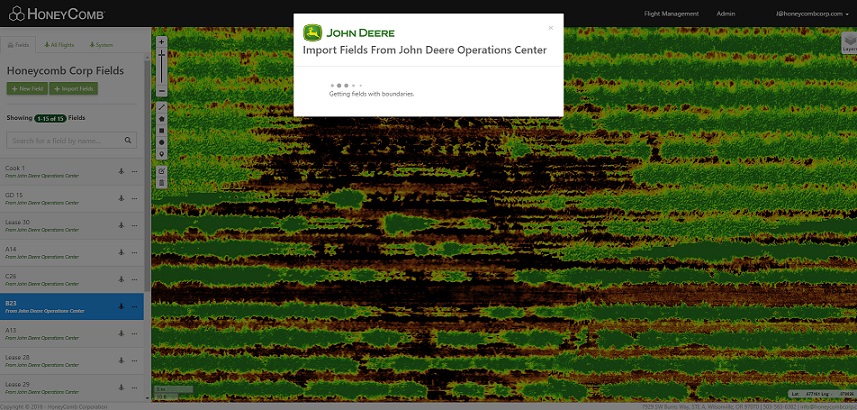 Playing well with John Deere equipment and being about the best high-tech hired hand you could imagine, this is one of the best drones in agriculture that you will see dominating during 2017.
DJI Matrice 100
The DJI Matrice 100 is one of the best quadcopters for agricultural use on the market today: it has dual battery components that allow for extended flight time of up to 40 minutes, and has many options for programming that those who need to man the farm will love.
The standard features of Dji systems such as GPS, flight controller, and Dji Lightbridge will help navigate through even the most difficult of tasks, and in turn allow the pilot more time to focus on flight.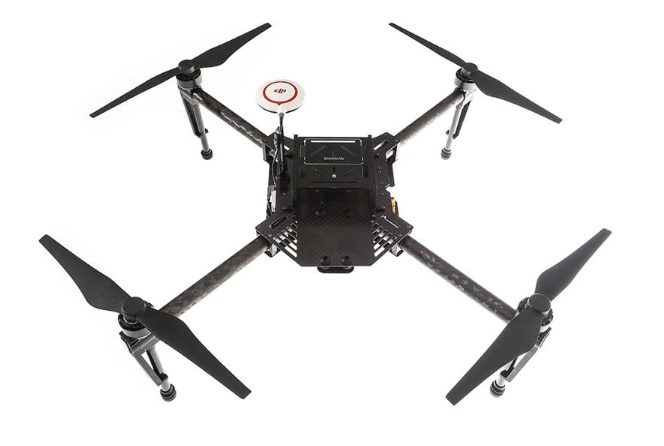 Click To Shop or Read Reviews
What users have liked best about the Matrice 100 is how compatible it really is: the expansion bays really allow for users to customize the flight experience, and the guidance system makes it easy to be somewhat novice and avoid collisions in the air.



With the Matrice 100, you also get the option to connect to Oculus Rift: A big step up from the Dji pilot app, one of its coolest features is giving the pilot the ability to control gimbal direction by simply moving your head.
DJI T600 Inspire 1
The DJI T600 Inspire Quadcopter is another drone that is suitable for agricultural use, and the thing that people are going to notice most about it is that the battery does not hold a charge for long. You do, however, get 4k video recording capability, separate flight and camera control, and the frame is carbon fiber.
When you are getting ready to get up and go in a hurry, many users have liked the easy way that the propellers attach: you just press down and twist, and they are locked.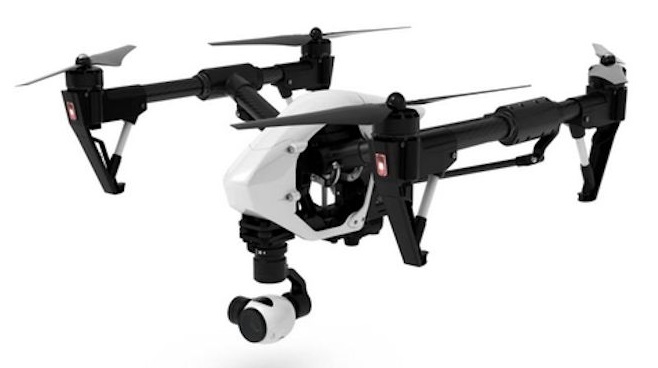 Click To Shop or Read Reviews
Positioning the camera during flight is especially easy with the Inspire: it incorporates retractable landing gear, and when it takes off, the gear raises so the propellers are completely out of the way from the view of the lens.
As far as being useful on the farm, this drone is also in a higher-end and higher-priced category in which one person can control flight, and the other can operate the camera, which could prove useful when you really want to get down to business and map out a solid plan for crop or livestock profit.
The remote control is very similar to what you see on the Phantom 3: it consists of the dual control sticks, and then dual control dials that set exposure and provide directional tilt for the gimbal.
When you are wanting to complete advanced moves, the Autopilot app for IOS gives the pilot the ability to orbit, and provides follow mode for tracking objects, such as a member of the cattle herd that may have found its way out of your farm confine.
Control length averages around an entire mile, and automated landing sequence will begin when the battery life drops to below 10 percent.
Agras MG-1 – DJI
Chinese drone manufacturer DJI announced the release of the Agras MG-1. It was a pretty big step for a company which has built a strong reputation on consumer drones used for recreational purposes, it comes one of the best agricultural drones.
The Agras is an octocopter designed to spray large areas of farmland with pesticides or fertilizers. Because it can cover an extraordinary amount of distance quickly – 4,000-6,000 m² in just 10 minutes – DJI claims that it is 40-60 times more efficient than manual spraying. Whichever way you look at it, that's a bold, trans formative step for the agricultural industry.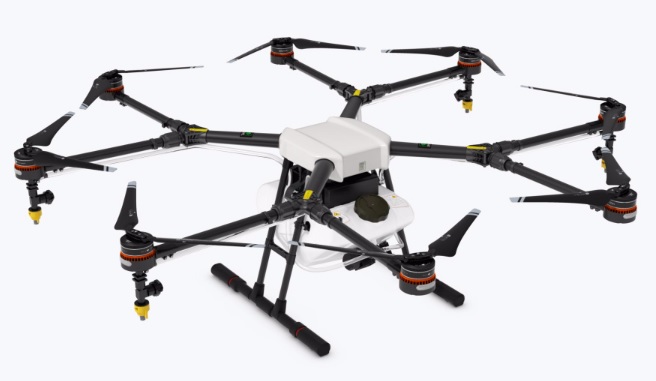 Click To Shop or Read Reviews
The Agras is smart enough to regulate its spraying depending on how fast it's going, and has been designed to handle rough treatment and all weather conditions – great news for farmers.
DJI has announced that they'll be offering the Agras in China and Korea first, where many farms still rely on the manual introduction of pesticides by backpacked workers. It's expected to be priced at around $15,000, which is higher priced than many other agricultural drones but most other drones rely on services like data mapping and aerial photography.
The Agras MG-1 relies on it's ability to actually affect the crops by applying fertilizer, pesticides or herbicides from the air with robotic perfection. 
Read Drone Master: Lynh Phan's top tips and tricks for caring for your drone here, learn how to trouble shoot problems and perform necessary maintenance on your drone! Or check out our recent post on the best hobby drones and pickup a great drone for fun on the weekends!
Read more drone reviews in our great article on the best drones with cameras.
Ebee SQ – SenseFly
Drone giant Parrot has put faith and investment into UAV agriculture startups in the past, and one of its companies has now produced a drone capable of making a big impact in the farming sector.
The eBee SQ, from senseFly, is a precision agricultural drone designed to monitor crops from planting to harvest.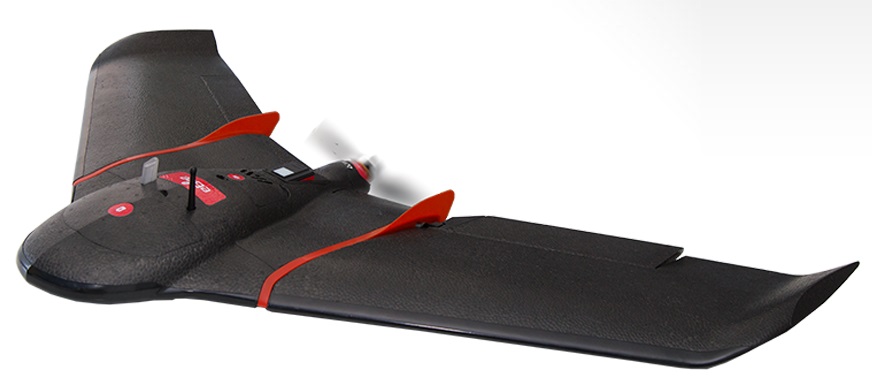 The eBee can do health checks of crops from above, using infra-red cameras and thermal imaging to scout out areas which need more attention and generally keep farmers up to date with how their crops are progressing.
Drone for sale for around $5,000, the eBee also comes with analytic software, meaning farmers can sit back, watch the data come in and make decisions based on the latest information.
The eBee offers what they call a "drone to tractor" workflow. You'll be able to use Pix4dmapper Ag mapping software to create NDVI maps of your plants, and use those to identify problem areas and get to solutions all in the same day.
The solutions that come from the eBee are all fully compatible with precision software for farming that is in use currently by any farmers working on a data based system.
Lancaster – Precision Hawk
US-based Precision Hawk's drone the Lancaster has many possible uses within the agricultural industry.
It's proprietary AI reacts to changing weather conditions and real-time diagnostics, while it can also be fitted with a range of imaging functions depending on what is required.
Offering topography mapping, weather and temperature profiles, fast disease detection and drainage estimations, the Lancaster is an adaptable, precision solution, which is why we added it to our list to 2019 best agricultural drones.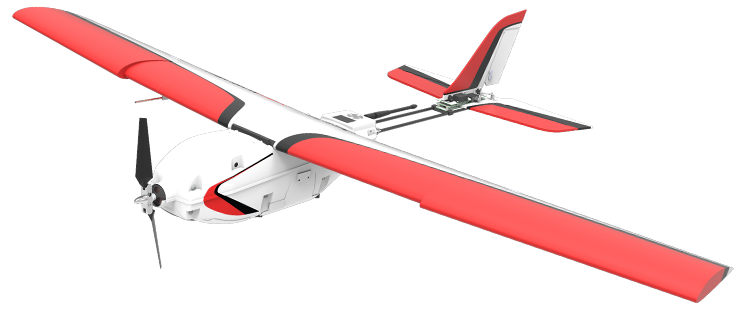 This drone carries on board sensors for Humidity, Temperature, Pressure as well as incident light. It has a 720 MHz dual-core linux cpu, and interfaces through IIC, analog, Digital, Wifi, Ethernet and USB. It weighs 5.3lbs and has a 5 foot wingspan.
According to the PrecisionHawk website, you can collect data resolutions up to 1 cm/pixel. It's made to be simple to setup your agricultural drones flight and bring in the data you need. The software on the craft does all the work you simply select an altitude and ground resolution and the uav does the rest.
New sensors are being constantly developed due to the open source quality of the platform. This allows researchers and businesses to integrate their own sensor types with the software quickly and easily. One particularly interesting upcoming innovation will be a ground penetrating radar sensor that is in development.
This is a very easy to plan and use drone to help you with aerial footage and mapping of your agricultural establishment.
This type of drone is used for everything from agriculture to mining. Whether you're looking to survey an environmental site, to checking for storm damage the Lancaster is the drone for you. Another useful function is to image your livestock heard cheaply and efficiently. Read on for more on that.
Drones in Agriculture FAQs
Are Drones the Future of Livestock Tracking?
The Inspire flies fast, but the flight time is noticeably shorter than the Matrice 100. This is where things begin to feel much more professional on the Dji line, and you get the duality of a drone that a hobbyist with some extra capital or a true professional will appreciate.
The AgDrone is probably the "cream of the crop" as far as this category is concerned, but the Inspire is a great way to test the waters that lie just above the Phantom line.
In many parts of the world farmers and ranchers have large herds of animals wandering free in huge expanses of land. Increasingly smart drones which can work both individually and as part of a coordinated team offer an efficient way of keeping track of or finding lost animals.
A new reality for ranchers is using agricultural drones to manage their herds. 
With many drones fitted with thermal imaging and able to cover huge distances in a short space of time, rogue beasts won't be able to hide for long.
Live tracking systems, which have been used in conservation projects to monitor wildlife, can also be applied. It doesn't matter whether you're keeping tabs on a herd of cattle of monitoring a Great White shark underwater; a simple microchip can save time and effort for ranchers around the world.
Why are Drones in Agriculture Used For?
They can be used for a variety of purposes such as scouting out locations, checking on plant health, and applying pesticides to name a few. They provide an easy and quick way for farmers to remotely interact with small sections of plants, as well as get a view of the larger picture on entire fields of crops.
Can Drones Be Used To Gauge Plant Health?
Yes, a drone can be outfitted with a Near Infrared Camera (NIR) to generate NDVI maps. As healthy plants reflect green light and absorb red, with unhealthy doing the opposite, a map like this can help detect problem areas of a crop.
How Can a Drone Make Crop Management Easier?
Having the ability to take in an entire field quickly has many benefits for the grower. For example, a drone can make estimate damage to crops from storms ore debris easier, and speed up the clean up. It can also help growers better estimate crop loss and help catch crop problems before they grow out of hand.
What's Most Important for an Agricultural Drone?
Two important things to keep in mind are flight time and durability. You definitely want to be sure to buy a drone that has a long flight time in order to cover and map large fields. Many recreational drones only have flight times of 10-15 minutes which is too short. Next to that, you want to be sure to buy drone that can handle the typical dirty and dusty environment of a farm. Many agricultural drones are built with this in mind, and are specifically designed to be more durable than their recreational counterparts.
Read more great drone reviews here.
Other Interesting articles in "
Industrial Agricultural

"