Best 4 Drone Surfing Footage Videos
From lashing a front side carve to dropping in on mammoth waves such as Jaws itself on the North Shore of Hawaii, drone surfing videos are in a very amazing class of their own.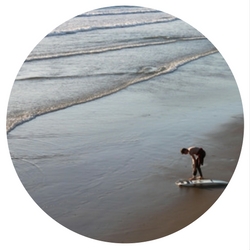 Once those who were already masters at gathering video and still footage were able to get their hands on the drones of today that can capture amazing footage from overhead, an entirely new range of possibilities opened up for those looking for different angles of those shredding the ocean.
Here in this article, we gleaned the entire web to locate the best drone footage of those on surfboards ripping it up, and some of the most awesome videos captured of those surfing worldwide.From sunrise to sunset, the view that you get from overhead really provides an out-of-this-world perspective, and this is what excited us so much as lovers of awesome drone footage.
Drone surfing videos are converting many new riders to wax up their stick and get in the water, which is a very exciting and totally-tubular premise. Here are four of the coolest drone surf footage videos out there right now, and thoughts on how they worked so hard to obtain shots from the "golden hour".
1.Golden Hour Surf – Del Mar, San Diego (DJI Phantom 2 with Zenmuse H3-3D and GoPro 3+ black edition)
[su_vimeo url="https://vimeo.com/118865568″]
This stunning drone surfing video thrusts the viewer into an overhead gaze of the Pacific that allows for amazing oranges and showcasing riders avidly doing their thing on about 7-foot swells. An example of aerial video drone footage that shows for the most part what the body of water feels like from above, the waves double in size at about a minute in.
A steady 10 to 15 miles an hour is the perfect speed to get this footage that is a great example of how sunsets and sunrises are many times more mind-blowing from a birds' eye view. As some of the final waves crash down in this video segment, you get the sensation of the sun rolling on top of them like a carpet, and it's absolutely fantastic indeed.
2. The Best Mentawai Islands Surf Video ("Phyllis the drone")
[su_vimeo url="https://vimeo.com/99275308″]
This clip is some of the best drone footage we have seen online that clearly depicts how awesome the results are that you can get when you spin the drone around on an axis while shooting, and not just propel forward and backward in a straight line. We have probably all seen already how fantastic coral reefs appear from above, but the mid-day ripple on the water during this clip really does a great job of showing the "underwater world" that exists in these ecosystems.
At about a minute in, we see a rider truly pulling some top-level gutsy riding off, as he continues to backside carve for what would definitely be a contest-winning show of his skill and prowess on the board. Aerial video drone footage featuring surfers really makes a difference in the level of visual punch that it can offer when you throw in riders that are the cream of the crop, and exotic locations such as this one that are stunning even after a second, third, and fourth viewing.
3. Waimea Bay Surfing Drone Video
[su_vimeo url="https://vimeo.com/155467649″]
This clip from the divine Hawaiian Islands shows us drone surfing more up-close to the actual waves than probably any of the 3 other videos highlighted here. The zooming out and panning is really done by an expert here, and at this degree of close proximity to the rider, you can lose your drone to the pounding sea in a millisecond if you don't know what you're doing.
At such close range, this clip really shows you just how fast the riders get going after dropping in, even while they are on an entirely flat water surface. Some of the footage gathered from the top of the wave's crest is absolutely perfect, and this is one of those visual edits that shows just how amazingly different drone footage is for action sports in the sea than the simple stuff that helicopters gave us just a decade ago.
4. Dawn Wave – Soldiers Beach – Australia (DJI Phantom 2 and Go Pro Hero 3+ with 3 axis gimbal)
[su_vimeo url="https://vimeo.com/102588217″]
This clip is just a bit shorter than the rest, but shows just why many surfers do their best work during the dawn hour. Some of the best drone footage we have seen this year when it comes to the ocean is when the pilot executes about a 3-second hover, then tilts gradually on an axis to give you a different view. It truly can make you feel as if you are a bird that is contemplating changing direction in the sky, and allows for many different angles to view the water from.
Of all the videos we looked at, this one has the fastest backward pull at one point, as you see the surfers quickly trail off into the distance. One reason why this clip is still so worthy of viewing is that it does not have such a focus on the raging sea, and shows the pure enjoyment that comes from just waiting for a wave. Many who don't participate in the sport forget that you're not cruising down a wave for that often, and part of the solace is gleaned from "the waiting being the hardest part".
Cowabunga!
It's no surprise that some of the best drone footage out there is of such a tranquil sport like surfing. These are guys and girls who paddle out to the water, sit and wait for the ultimate wave, and some are even great enough at it to make a living. As drones become more and more advanced, we will probably see higher qualities of video, virtual reality added as a post-production bonus, and longer flight times.
From places like the reefs of Kauai, Hawaii to the south-west shores of Costa Rica, surfers have been only shown to the rest of the world from a very 2-dimensional, flat- or front-lined view until the last 5 years or so. We knew that anyone interested in drones would get pretty excited about these: they are front row seats to the atmosphere above the action to a slice of the "Endless Summer."
If you want to know how Sky Rider Drone works.
Other Interesting articles in "
Cool Pics and Vids

"